Catalyst issue 3 | 2020: Taking care of business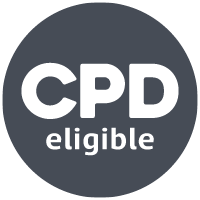 Even in a pandemic, there is a window of opportunity
Step out of the comfort zone? Just now, as I write slap-bang in the middle of the Covid-19 pandemic, it doesn't feel that we're being asked just to step. More like we're being shoved – launched, even – into a new and uncertain reality.
From the beginning, our aim for Catalyst has been for it to have a some­what timeless quality. We believe that the learnings gleaned from our various contributors could apply today, tomor­row or in 10 years, while still adding new insights and exploring new trends with every issue.
It only takes a few weeks for a buz­zword to take hold, then for it to start being ridiculed. So it has been for the phrase 'the new normal': at first, a com­forting slogan which reassured people that, while the world may be upside-down, we may eventually be able to experience some of what went before – just a little bit differently.
Then cynicism crept in. As regula­tions relax, it won't be long before we're back to our old ways, they said. But given the insights delivered in these pages, I can see that there is all manner of opportunity.
Take, for example, our cover story: 'Brand Knows Best' (p16). Our editor-at-large, Lucy Handley, explores how it is being left to brands to bring about positive consumer behaviour change. Is this an example of the 'nanny state', or do consumers really welcome compa­nies smoothing their path to healthier, wealthier lifestyles?
From adapting to new consumer needs and behaviours, such as in our 'Ramadan Kareem' feature (p46), to keeping a check on ethical business practices (p60) or discovering how to make the most of your networks (p64), the pandemic has undoubtedly influ­enced this issue of Catalyst, but it has also revealed a wealth of possibilities.
To read the latest edition, sign into MyCIM or sign up to become a member of CIM below.
Member only content
Become a member to enjoy full access to this article and a wide variety of digital content and features on our site. Join CIM from just £15.75 per month for an annual membership.
If you are already a Member please log in by the button below.