Catalyst issue 3 | 2021: Taking the temperature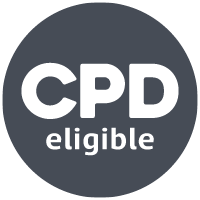 The pandemic tested our mettle but there is still much to do
It has been a little over a year since the Catalyst team started working under what you might call 'pandemic conditions'.
A year on, and the pandemic continues to wreak havoc. But there have also been benefits to this upheaval. Companies and people alike have found a resilience and adaptability many did not think possible. New avenues of opportunity have been unearthed.
I discussed this very topic on behalf of CIM during a Debating Group evening earlier this year. Alongside Stephen Woodford from the Advertising Association, we proposed the motion that the pandemic had actually been good for marketing.
We argued all the above – the resilience, the adaptability, the new avenues. In this edition of Catalyst we delve into this in more detail in our cover story on page 16, where our editorial team examine how retail's reinvention over the last 18 months has laid the foundation for conscious consumerism post-Covid.
Opposing the motion at the debate, however, was the exceptionally strong team of Liz Wood and Dino Myers-Lamptey, countering that creativity, morale, diversity and vibrancy had all suffered and would take a long time to recover.
As we emerge, it is vital that we recommit to issues like diversity and inclusion. This issue, I believe each of our contributors brings valuable insight into how we achieve that. In 'Creative Differences' (p38), we are literally handed the tools we need to improve D&I. On page 42, there is a call to marketers to help close the educational attainment gap. And in our 'Big Conversation' (p26), we discuss how to tap into a wealth of experience that can be overlooked.
Pandemic or not, we as a sector have a lot to do. But I've never been more encouraged that we are up to the task.
To read the latest edition, sign into MyCIM or sign up to become a member of CIM below.
Member only content
Become a member to enjoy full access to this article and a wide variety of digital content and features on our site. Join CIM from just £15.75 per month for an annual membership.
If you are already a Member please log in by the button below.