Zoom aims to build brand post-pandemic beyond just video calling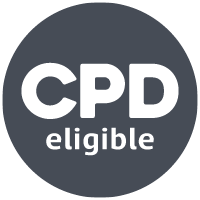 The tech company's EMEAR marketing manager, Dilyana Ivanova, reveals how the brand plans to capitalise on the exponential growth it experienced thanks to widespread home working.
When Dilyana Ivanova joined Zoom in July 2019 as marketing manager for Europe, Middle East, Africa and Russia, as one of just two marketers in the region, she had no idea she was about to embark on the once in a lifetime career experience of seeing a brand catapult into becoming a household name almost overnight.
Zoom's astonishing numbers tell the story of how life shifted almost entirely online during the pandemic. The company's profits soared to nearly $1 billion in 2020, compared with the $100 million in earnings it reported the previous year. It boasts nearly half a million business customers with more than 10 employees - up around 470% from the same quarter last year. It's a journey most of us have likely been part of as the pandemic saw the brand name enter the daily lexicon of most office executives around the world.
"It's been quite a ride, that's for sure," says Amsterdam-based Ivanova, who is overseen by strategy, planning, and programs manager Laetitia Farrugia, reporting directly into chief marketing officer Janine Pelosi, who are both California-based.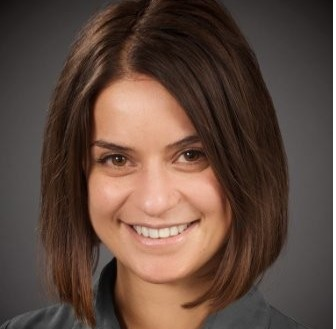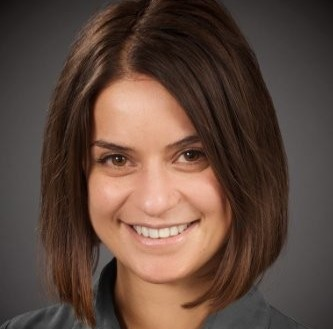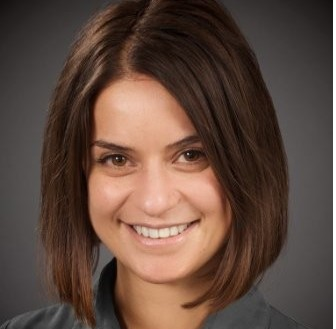 "There have been many investments in marketing. The team has expanded significantly and the transition we have been through has been massive. It's been challenging, but incredible. It's been very humbling to be in a position to help organisations, particularly charities and NGOs, by becoming an essential part of how they could continue their activities."
Ivanova points to a study Zoom recently commissioned by customer experience software company Qualtrics, which interviewed 8,000 people globally. It revealed largely positive desires to continue using video calling platforms within the work, education and healthcare spheres, with market-specific nuances to help guide the company's future direction.
Ivanova, however, remains tight-lipped on whether Zoom's 10 year anniversary this year will see it launch a big budget, glossy brand campaign as its big tech counterparts Apple or Google have become famous for. But she's confident that an array of forward thinking partnerships and product innovations set to punctuate the Zoom narrative this year will send a key message - that there's more to Zoom than just video calling.
"It's important we show to what extent Zoom is actually a communications platform. For example, the Zoom Phone product is a key addition, and it's a big focus to share that message with the broader market. We recently launched Zoom Phone Appliances, which is a category of hardware that's been developed exclusively for Zoom, as an all-in-one calling system for elevating the desk phone to the next level. Getting all that messaging out there is essential," Ivanova explains. 
She also references the Zoom Virtual Receptionist, which via video call, connects office visitors at the traditional front desk to a remote receptionist for tasks like checking in and room bookings. And Zoom of course also recently launched its $100 million Zoom Apps fund, to incentivise potential partner companies to create companion products to work within the Zoom ecosystem, which already includes collaborative tools like project management platform Asana and file sharing system Dropbox. 
Perhaps one of the brand's biggest bets, though, will be in high profile events partnerships. It has already demonstrated this by partnering with luxury hotel Bhurj Khalifa to livestream its New Year's Eve fireworks in Dubai, and the recent deal it has signed with Formula 1 to "provide new business and hospitality opportunities through unique live-sport experiences during and beyond the ongoing pandemic". Ivanova describes this as "a huge step forward", not only as a new revenue stream and partner brand halo benefits for Zoom, but as a credible pivot-point for events based businesses. 
"Events have been a massive focus. We do think that after the pandemic, still, organisations will continue to use virtual events, since the benefit of not needing to travel is huge," she says.
Creating such a multi-faceted brand is all aimed at building up Zoom's reputation as a thought leader for the future of work, Ivanova continues, in how it is reimagining the hybrid workspace.
She says: "The fact that we enabled our customers to go through this transition, during this challenging time, taught us a lot. We've been taking that knowledge to rethink the whole process around work. We don't want to just offer a virtual solution to a hybrid workforce, but to see things holistically, and continue to innovate in the whole experience."


Future proof your brand strategy and planning post-pandemic with our Strategic Marketing Planning for 2021 training course. This one-day session will enable you to refocus your marketing strategy for business recovery in the months ahead. Book now.