Seven ways marketing has changed during Covid-19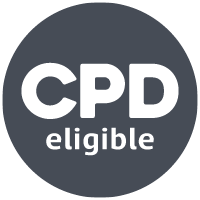 Following the initial 'shock and awe' of Covid-19, companies and consumers are striving (admittedly, some more successfully than others) to adjust to the 'new normal', some of the changes taking place now may be permanent additions to the marketer's working life.
On the one hand, companies previously used to floating serenely are now sailing in uncharted waters. Many have had to close down physical stores, refine their supply chains, endorse social distancing procedures, help the vulnerable and assist key workers – it's been business unusual. 
On the other hand, consumers have had to deal with unparalleled uncertainty and anxiety, blurred boundaries between their work and private lives, reshaped social interactions away from loved ones and a 'self-service' outside world distinctly at odds with their previously 'serviced' lifestyle– it's been life unusual. 
So, with work and life almost completely unrecognisable from conventional times how is this new reality transforming the marketing landscape? Here are seven key changes that have influenced the marketing industry during Covid-19.
The triple bottom line has never been so important
 We've long emphasised that marketing strategies and tactics have effects on the triple bottom line: they impact financial, social and broader environmental outcomes. Brands often seek a broader impact beyond financial gain, and marketing strategies are the vessel for wider brand equity.  This pandemic has made it clear that marketing needs a multi-stakeholder approach. Transparency, open communication, and a 'caring' attitude for everyone that has a vested interest in the company have been brought to the foreground as marketing essentials.
Consumers are expecting to be updated about what firms are doing to manage product shortages, how they ensure social distancing, and whether (and how) they are adjusting their pricing. They are also expecting firms to show their 'caring' side; and are fast to 'punish' firms that appear to exploit fear and take advantage of growing demand. At the same time, companies are pressured to rethink their relationships with employees in terms of their safety, skills development, work-life balance, and much more. 
Innovation is the backbone of the fittest
 Crisis is fertile ground for innovation. The 'fittest' are adapting their marketing strategy and tactics to adjust to the 'new normal'. We have witnessed several retailers changing their business models, revising their product offerings, and adapting their distribution channels as a response to the pandemic; this ranges from something as simple as contact free delivery options, to global firms pivoting production to PPE and hand sanitiser. As restaurants have transformed into take-aways within the course of a few days. Bricks and mortar traders are now rivalling e-commerce sellers on shipping times. New online retailers have been created. 
We are witnessing waves of 'creative destruction' –marketing strategies must be revised, and marketing tactics must be sharpened so that businesses are not left behind.
Will customers return?
While all of us are spending more online, we are spending less in general. In the aftermath of Covid-19, will consumers return to their old buying habits unphased or are they likely to re-calibrate 'what really matters'?  One thing is certain – companies will need to use their marketing tools skilfully to lure consumers 'back into the past'. 

Some new habits are probably here to stay though. Take online buying, for example. Customer behaviour is likely to continue to favour digital channels beyond the pandemic, as lockdowns around the globe have acted as huge social experiments to introduce organisations to online consumer behaviour. Even people who had never considered buying groceries and other products online in the past, are now trying it out of necessity. If they grow to like it, businesses will have very real questions to ask about what their business structure will look like in the long-term; marketing will be needed whatever route is chosen. 
A world beyond cash
Digital payment systems have proved reliable in this pandemic, as they have in crises of the past. The decision to increase the contactless payment limit is evidence of wider trust in their security and reliability, putting paid to the traditional view that cash is king. Sellers that do not have access to digital payments have been losing out, as remote buying now prevails. This is clearly the time for companies to rethink their payment systems, so that customers, regardless of finances and education will have access to their products.
Enhancing affordability – both economic and psychological – has been a key marketing concern during the Covid-19 crisis. How that plays out in the long-term is yet to be seen, but the marketing department must now go beyond creating demand into creating the environment for that demand to be fulfilled.  
Robots are here to stay
The coronavirus outbreak has clearly highlighted the value of robots in enhancing product accessibility and the growing roles that they will increasingly play in 'enabling' our consumption. From hospitals to warehouses and deliveries, robots are rocketing in demand, as conventional services are under strain. Forward-looking firms are certainly going to sharpen their focus on automation in their supply chains as a result of this crisis. 
Cyber joys and terror
We are seeing rapid increases in consumption (and creation) of online content amidst the pandemic: video calls, music, podcasts are all becoming part of our cyber daily routines. Yet, while we now increase work and socialise online – from online client meetings to 'virtual dinner parties' – cybersecurity is also an increasing concern. 
Videoconferencing accounts are sold on the dark web and cybersecurity attacks are on the increase, especially whilst remote workers get used to operating from individual devices at home. Privacy, security and other cyber threats will therefore need to be considered as key risks to mitigate in marketing plans. 
From the sharing to the isolation economy
Mobility, consumer trust and travel demand have been critical enablers for the sharing economy. The global pandemic has, thus, been an anathema. As a reaction, companies are shifting their focus from ridesharing to labour-sharing, in an attempt to alleviate hardships from massive drops in usage. 
What is growing, though, at the same time, is the 'isolation economy'. Videoconferencing services, on-demand live-streaming exercise classes, internet entertainment services are all taking centre stage. The keyword for contemporary marketing strategies and tactics is agility
Dr Manto Gotsi is Programme Director for the University of London's new CIM accredited online MSc Marketing, developed with academic direction from Birkbeck. 
Marketers looking to get ahead in this competitive environment still have time to apply. Discover more.
This is a sponsored editorial from the University of London.