Couture from the Congo: Meet the original Sub-Saharan African 'influencers'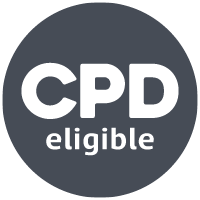 Discover how dedicated dandies, also known as Sapeurs, transformed the world view of Sub-Saharan Africa, and what marketers can learn from them
There is a sartorial sub-culture in war-torn central Africa, specifically the Congos, which demonstrates that luxury fashion consumption is much more than just a feast for the eyes. Instead, it is a game changer with serious implications for small business and entrepreneurship far beyond the borders of Sub-Saharan Africa.
The Sapeurs or "La Sape" movement stands for the Societe des Ambianceurs et des Personnes Elegantes. Rooted in the Roaring Twenties, it was a way for the Congolese to fight back against colonialism and suggestions that they were somehow inferior to the European interlopers. One essayist, Didier Gondola, revealed that "Congolese houseboys spurned their masters' secondhand clothes and became unremitting consumers and fervent connoisseurs."
Fast-forward to modern times and La Sape is still going strong, still fuelled by a hedonistic desire for dandyism and still set against a backdrop of often extreme poverty. It is not about designer suits but rather developing impeccable taste. For them and their growing following, it is all about style and elegance, the right combination of colours and textures, brand names and the highest quality materials. They tend to emphasise the value of learning to dress well but within one's means. This way, style and elegance will demand fewer sacrifices from their devotees and will be accessible to men that are more sophisticated. Most of them wear Weston shoes, and several smoke pipes.
A way of life
The Sapeurs have found a way to feed their relentless search for style without compromising on quality or cost. If they cannot afford to buy a new piece, they simply find a way to create or adapt. Their dedication to style means they would rather live in run-down conditions, but be beautifully dressed doing so. This has earned them a dedicated following in one of their main bases, Kinshasa, but it has also attracted the eyes of the world.
The Brazzaville Sapeurs were the focus of not just an advert, but a full documentary produced by Guinness and its agency, AMV BBDO. This TV ad originally aired six years ago but was re-broadcast by Guinness during the Coronavirus pandemic in 2020. 
Interestingly, Guinness is not a fashion brand, but seems to be the only major brand leveraging on the association provided by this subculture. As the documentary narrator points out, "in life, you cannot always choose what you do, but you can always choose who you are."
Guinness's promotion of Sapeur culture works for the brand on several levels, and has learnings for other brands looking to diversify their marketing beyond the norm. Sapeur is the epitome of the term 'street cred' and, as such, are important influencers in the true sense of the term. From a brand-building point of view, they provide an insight into how consumers modify and mould brands to fit their lives and tastes. As a target segment, they bust convention, showing that luxury need not be bound by geography or financial wealth.
The ultimate street-cred
Hector Mediavilla, who directed the mini documentary for Guinness, told The Telegraph: "Even the stringent grooming regimes of the Sapeurs is […] a way of showing that one has the ability to wash and stay clean and hygienic in a country where water is in short supply. And when so much of the West's idea of Africa comes from what we've seen in the media, there's a sense that the Sapeurs are striking out as rainbow-hued, vibrant individuals in a world that's been painted in broad brushstrokes."
And while couture or even off-the-peg designer may still be beyond the means of the average Sapeur today, designer brands display very limited vision if they feel there is no need to market their brand beyond their typical Parisian ladies who lunch. This group defies the hierarchy of needs by placing psychological (social and esteem needs) over physiological needs. This means that there is an urgent need for a change in mindset of retailers and businesses targeting less developed world markets.
Indeed, the Guinness advertisement, which reportedly "followed the men as they shed their working clothes and transform themselves into polished, hat-wearing, cane-wielding style moguls", is an indication of how brands may explore and extend their reach to this group. It is now time for marketers to rise to the task of engaging with these subsistence marketplaces rather than continue to watch the show as a cinematic experience.


This article was originally published in full in the Africa section of CIM's member-only magazine, Catalyst, in January 2020. If you want to gain access to more global insights from a range of international marketing leaders in quarterly editions of Catalyst magazine, find out how you can become a member of CIM for as little as £15 a month.  

Nnamdi Madichie is an FCIM and author of 'Consuming Passion for fashion, identity construction & entrepreneurial emergence at the bottom of the pyramid'.