How sustainability has moved up the agenda for financial services marketers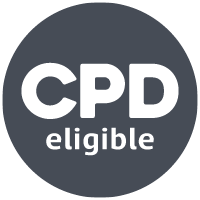 At the recent CIM Financial Services Summit CIM spoke with leading marketers on how their teams influence sustainability strategy at large financial firms – and why there's an urgent need for developed and developing world countries to work together.
Sustainability is a subject that marketers from all industries are grappling with, and it's often most visible in consumer sectors, with brands working on ways to reduce packaging or source ingredients ethically for example – and then using marketing channels to communicate their efforts.
You might not immediately link environmental, social and governance (ESG) factors with financial services marketing, but these considerations are high on the agenda for the industry, as a conversation - moderated by Investec marketing director Alison Harbert explored.
Santosh Sethumadhavan, HSBC's former global head of B2B marketing programmes said that his team "led the charge for sustainability marketing." Sethumadhavan expanded, "it was just a customer need that needed to be addressed." Whilst this is an easy statement to make, getting buy in from the rest of the organisation was a slow process.
"We started with a quote unquote 'ad campaign'. It very quickly developed into a marketing strategy, the development of [a] business strategy. And I think the success, as I saw it, was how we galvanised the organisation in a way we didn't fully anticipate, and we didn't see what would happen. And so, we became a sort of lightning rod for a lot of conversation around HSBC for what was right, what was good, what was honesty and what was conviction around the subject," he explained.
Sethumadhavan and his team worked with colleagues in markets from Hong Kong to Mexico, starting with marketers and working with heads of business development and other senior leaders to help them understand the strategy. "Before we knew it, we were just running these roundtables with people from all over the world and everyone seemed interested. Everyone seemed to want in because their customers needed or would benefit from it," he said.
Sustainability is everybody's responsibility
For Nicky Owen, head of strategic sustainability marketing at Standard Chartered, attitudes towards and understanding of sustainability are becoming mainstream – similar to the way in which digital marketing and methods are now embedded across a business.
"When I first started in marketing, if I wanted to have some digital activity as part of a campaign, I went to see a digital specialist and they did it. As time went by, that process kind of democratised and it just became part of what we do. And I think sustainability is a little bit like that at the moment," Owen said.
Owen, who formerly led marketing at Credit Suisse, recalled a time when sustainability was seen as a niche interest, and she described how she worked in a small group tasked with pushing a sustainability agenda from a commercial point of view at the Swiss bank.
It was 2018, and her chief marketing officer suggested she "come back in a little bit" when she asked for resources to help with the initiative, Owen said. Fortunately, times have changed: "It went from being seen as something that was sat in a department to something that was everybody's responsibility," Owen said.
A variety of views is important when developing sustainability strategies
Standard Chartered has around 85,000 employees across dozens of countries, and Owen said that because people in all teams have an interest in sustainability, she can get a variety of views. "I can't think of another thematic area that goes across everything from front office and the commercial side through to conversations with back office or through to risk, to legal, HR - everybody is involved," she said.
"You have to be really good about just finding out different perspectives. And I'd say that, you know, I definitely feel like I'm sitting in the beating heart of the bank, which is actually a really privileged position to be in, not just in terms of how you can influence your colleagues, but also the influence you can have across various different stakeholders."
Marketers must be aware of their biases
A focus on sustainability is now approached by many companies in the developed world as an opportunity – although one that's not without risks, the speakers concluded. However, in Sethumadhavan's experience of working in developing countries, it isn't always viewed this way.
"In the Western world, I think it's seen as the right thing to do. And all of these things that keep coming up in conversation in the developing part of the world, I think it's still seen as the 'Western tax' that's imposed on countries like India and China and the Far East," he said at the Summit.
Emerging economies, Sethumadhavan said, sometimes feel as if the developed world wants "to come and tell us while we're developing - and we're going so rapidly - to curtail some of what we're doing."
A solution, he suggested, is to have an "open conversation" about the standards of sustainability expected in different parts of the world. "What is the level everyone needs to be at right now? Is that a varying level? What is the definition of corporate responsibility around this? What do businesses need to achieve in the next five, six, ten years in order to make a real difference?" are questions that need to be addressed, Sethumadhavan said.
"There's a varying scale of how people want to be involved with the subject and how much money they want to put behind it. I think there's an urgent need for that to be addressed," he added.
Sethumadhavan's point resonated with Owen, who raised the importance of realising your own biases. "We have 59 markets. A lot of them are in the developing parts of the world where climate change and social inequalities are front and centre and they are impacting them all," she said.
"And I've had conversations in the last two months with people from Kazakhstan and Nepal and India and Angola, and I really started to question - I didn't realise that I had such biases. I think in the way that I see sustainability; I thought it was slightly more objective perhaps than it is," Owen explained.
The message is clear: listening to all views can help marketers become central to their company's sustainability strategy.


Interested in learning more about sustainability? Head over to CIM's Sustainable Marketing Hub to learn more about how marketers can drive the sustainability agenda forwards and incorporate sustainability into their business strategies.
 CIM's Sustainable Marketing Hub 


Work in financial services or considering joining CIM's Financial Services Sector Interest Group? You can find out more information below.