Catalyst issue 3 | 2022: Sustained effort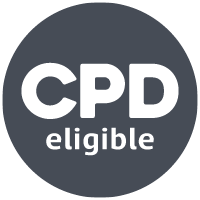 Take care
There are four things you should take away from this brand-new edition of Catalyst, they are enthusiasm, passion, drive and yes, even anger.
The features in this  edition are unashamedly skewed towards the theme of sustainability, they should leave you feeling empowered and driven to take action, but also to ask questions of those who are perhaps better placed to act than we are. It's time for us to ask those who have the means and resources to make a difference, are you doing enough?
This is where the anger comes in. After COP26 and more widespread awareness, why are we still here? According to the doomsday clock we are 100 seconds to midnight, the marker of total destruction of humanity as we know it. It may sound dramatic, but this is the closest we've ever been in the countdown, and unless we take drastic, sometimes uncomfortable action, the ticking will only speed up.
It's time to act, as hard and fast as we possibly can. Because until it's too late, it's never too late.
That is why this edition of Catalyst is not intended to strike doom and fear, but to uplift, build hope, and review so many of the key issues that must be tackled today.
Our cover story from MaryLou Costa (pg16) examines how new regulators such as The Competition and Markets Authority are set to lead the way on the standardisation of sustainability targets. The fashion industry is first to be targeted but, as Costa reveals, some brands seem to be welcoming the scrutiny.
On page 38, Lucy Handley takes us back to CIM's first ever Sustainability Summit and shares some of the highlights from the day. We also explore whether change is being held back by companies whose obsession with growth is clouding the need for purpose? Read the full article to find out.
Our profile this edition shines the spotlight on Booking.com's Natalie Wills, who is a firm believer that the key to success is to bring your whole, authentic self to work, and always say 'yes' to opportunities. Read the full feature on page 22.
From conscious travel to having purpose impact the bottom line, to hiring based on individual talents, this is an edition full of insight, information and, I trust, inspiration to carry you forward into a summer of action and hope.
To read the latest edition, sign into MyCIM or sign up to become a member of CIM below. 
Member only content
Become a member to enjoy full access to this article and a wide variety of digital content and features on our site. Join CIM from just £15.75 per month for an annual membership.
If you are already a Member please log in by the button below.