Member Exclusive: Where brands should start with sustainability and the role marketing plays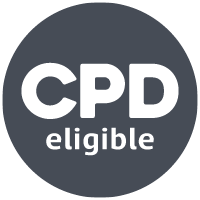 Broadcast:

Thursday 28 July 2022

Michelle Carvill
Marketers have a significant role to play in driving behaviours that make a positive impact. It's important that they take time to consider how they can use their skills, insights, communications, and influence as a force for good.
In pursuit of profit, many brands are still trying to get away with doing the minimum to support the sustainable agenda. Today, in line with new regulations and the changing expectations of both consumers and employees, brand's must reconsider their actions, and think about how they can support an agenda that truly balances people and planet alongside profit.
Register now for our upcoming member exclusive webinar presented by CIM course director and co-author of Sustainable Marketing: How to drive profits with purpose, Michelle Carvill. Michelle will share practical advice and takeaways to leave you feeling prepared and empowered to start your sustainability journey.
Members can watch the webinar on demand now to discover:
The current sustainability challenges facing businesses
Practical advice and takeaways to help you balance purpose and profit
The role marketing plays in driving sustainability at the heart of the business
Member only content
Become a member to enjoy full access to this article and a wide variety of digital content and features on our site. Join CIM from just £15.00 per month for an annual membership.
If you are already a Member please log in by the button below.
Guest Membership
Guest Membership is free and gives you access to some areas of our website(s) that are unavailable to non-members (this page for example).
Please enter your email address below... please be accurate as an email will be sent to that address to confirm ownership. A link will be provided within the email which will then enable you to enter your name and password.