Member Exclusive: How marketers can drive sustainability across the business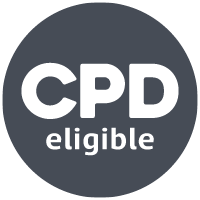 Broadcast:

Tuesday 27 April 2021

Michelle Carvill
Socially and environmentally responsible practices are an increasing talking point for consumers looking to advocate brands, as well as a strong pull for marketers when considering places to work. Sustainability is one of the big issues of the current business landscape and marketers will know the dangers of a superficial approach to the subject, with worries over greenwashing and customer backlash growing. Many professionals are now asking how sustainable their strategy is, or even how to get started. 
CIM course director Michelle Carvill is the author of 'Sustainable Marketing - How to drive profits with purpose' and an expert in embedding sustainability in to your business plan. In our exclusive webinar, she outlines why marketers need to consider the sustainability factor and why they are best placed to answer the long-term questions that are holding business back.
Watch on demand and you will learn:
Why

 the

 current

 sustainability landscape 

affects marketers

How to build a business case for sustainability for even the most reluctant boardroom

How marketers can get started on an action plan for long-term success.
This webinar is available to our members on demand.
Member only content
Become a member to enjoy full access to this article and a wide variety of digital content and features on our site. Join CIM from just £15.75 per month for an annual membership.
If you are already a Member please log in by the button below.