Member Exclusive: The critical role of storytelling in brand recovery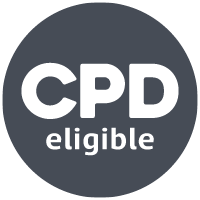 Broadcast:

Monday 29 March 2021

Anthony Tasgal
How businesses engage with their customers will be vital to their short-term recovery, but it's also an important factor in their long-term success. That means it is more important than ever that marketers turn brand recognition into brand advocacy. But what skills do they need to help their brands stand out in a crowded market?
It's time for good marketers to become great storytellers. Effective storytelling helps create engaging communications that ultimately drive recognition for businesses, but it also helps deliver better presentations that will drive internal advocacy for your brand. All this means that storytelling is the skill that will make your marketing stand out.
Watch our webinar on demand and you'll learn:
The subtle rules for creating brand advocacy
What makes a compelling presentation to help secure internal buy-in
How simple storytelling techniques cut through widespread 'attention spam'.
Member only content
Become a member to enjoy full access to this article and a wide variety of digital content and features on our site. Join CIM from just £15.75 per month for an annual membership.
If you are already a Member please log in by the button below.