Brand storytelling is a marketing must-have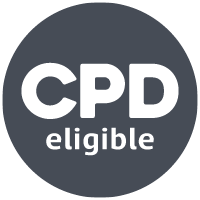 Brands tell stories to succeed, but does every marketer have what it takes?
Every Spring in the UK, schoolchildren up and down the country settle down to a blank piece of paper and try to draw inspiration from all those bedtime stories in a bid to win the BBC's 500 Words competition.
Essentially a campaign to improve the nation's literacy and engage younger children in reading, it has students of all abilities and backgrounds crafting tales with the promise of their height in books and tea at Buckingham Palace with HRH, the Duchess of Cornwall.
Only time will tell if these scribes go on to become bestselling novelists. However, from the sheer volume of entries (over 1m stories submitted in the 10 years since it launched) it's safe to say that there will be a good few creatives and people for whom storytelling will be a key part of their future careers.
It's ironic, then, that there has been a trend recently to remind marketers that storytelling is a fundamental part of their function. Have we become too focused on poking customers into direct response? Given how time-poor we know customers to be, are we worried about distracting them with messages that are anything less than pragmatic and to the point?
There is evidence that brands are bringing some of the focus back to storytelling as a vital tool for engagement and long-term loyalty. In the upcoming Issue 2 of Catalyst, available to CIM members from mid-April, journalist Maeve Hosea explores how central storytelling has been to the success of Mercedes entering the Australian market with its take on the iconic but otherwise entirely utilitarian Ute. Given the typical ruggedness of its customer base – farmers, miners and more in unforgiving Australian rural areas as well as urban dwellers – storytelling on the concept of what toughness really means has helped it occupy a new space in a crowded market.
But what of the talent to tell those stories? Are we back to mining for storytellers among our 500 words authors? It was revelatory during our Big Conversation in this upcoming Catalyst that the table was split almost exactly in half between scientists and artists by training. The interesting part was realising that, whatever their educational focus had been, each attendee had needed to merge both arts and science to develop fully-rounded marketing strategies.
From a table that consisted of graduates of English literature, Economics, Textiles, Graphic Design, History, Maths and Chemistry, Marketing is a career that unites them all. Eleanor Collingwood, senior brand marketing manager at Moonpig revealed that maths had led her into working in a media agency: "The [role involved mostly] using just numbers but I [eventually] had enough of that. Brand marketing is a lot more fun, even though there is quite a lot of planning and financials. It's also more innovative."
Marketing as a discipline can be somewhat magpie-like. It has a tendency to pounce on the latest shiny thing. This can polarise how marketers approach the task in hand, driving campaign strategy to extremes at times. With the popularity of data-driven personalisation, tactics can lurch to targeting by the numbers. Introduce Artificial Intelligence to the mix and anything using inferior tech is automatically 'dumb'. Seeing the range of skills deployed by upcoming executives all working in the same field is a timely reminder that the marketing mix is about more than tools and channels and that, more often than not, consumers just want someone to tell them a story.
Discover how to supercharge your organisation's communications on our one-day Brand Storytelling training course, now available via virtual delivery.