Member Exclusive: Virtual presenting to enhance marketing storytelling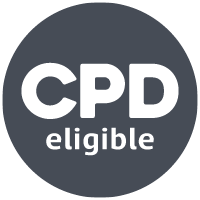 Broadcast:

Thursday 25 June 2020
As the world of work shifts to virtual and remote working becomes the norm, marketers are increasingly required to give presentations online. But how much should we be tailoring content for virtual delivery and, as importantly, how much should we tailor our presenting style? Marketers have to learn fast because virtual presentations are not only a central pillar of communication, but they are the most effective – and under-utilised – way of building your personal brand.
Join CIM Course Director Reuben Milne for our member exclusive webinar, where you'll learn:
How to create compelling content for

 shorter

 online attention spans

Engagement techniques for building rapport

 virtually

How your personal brand can prepare you for the microphone and the camera.
Live viewers also have the opportunity to take part in a Q&A session at the end of the presentation.
Member only content
Become a member to enjoy full access to this article and a wide variety of digital content and features on our site. Join CIM from just £15.75 per month for an annual membership.
If you are already a Member please log in by the button below.