How The Body Shop benefitted from social listening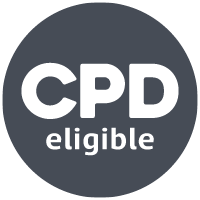 What is social listening and how can it be utilised as a key metric in a brand's marketing campaign? A true understanding of a customer's wants and needs could help businesses stay ahead of the competition and identify emerging trends.  
The Body Shop has been leveraging social listening since 2016, regularly reviewing the impact of key terms across a range of online channels, as a more agile and cost-effective way of monitoring brand buzz than its in-depth yearly brand tracker. Director of customer strategy and analytics, Jennifer Rice, shares three key insights The Body Shop has benefitted from thanks to social listening.  
The effect of influencers   
The Body Shop thinks of its most engaged influencers as "Leading Lights", as it likes to also work with them on environmental and social activism. When The Body Shop launches a new campaign, Rice says she and her team rely on their Brandwatch social listening platform to understand which influencers are the most impactful. But sometimes it's the unexpected, organic trends that make the most difference in selling actual products.   
"Social listening really enables us to jump on trends."
For example, impromptu sales spikes happened this year around White Musk, a legacy fragrance made popular in the 90s, and a more recent product, a banana hair mask. But before attributing the success of White Musk to any concerted relaunch efforts The Body Shop had made, Rice and her team were able to find the real source of the surge.  
"It was actually from a Netmums thread that was about 90s nostalgia and what everybody remembers about the 90s. That was quite hilarious. If we hadn't looked at that in detail, there'd have been an assumption that we'd done a great job, but actually, there are consumer conversations out there that trump whatever you're putting out on a fairly regular basis," reveals Rice.  
Likewise, this year also saw banana hair masks fly off the shelves in Sweden, to the team's bemusement, yet logging into BrandWatch soon unlocked the reason.  
"We could see that a very influential blogger had talked about banana hair masks, and raved about it organically. As a result, we were selling out of banana hair mask everywhere. It was great, because then we could then reach out to that influencer to partner with her. It also meant that we could get those banana hair mask shipments over to Sweden as quickly as possible," recalls Rice.  
"Social listening really enables us to jump on trends. If we've got somebody who's organically posted about us who has a great number of followers, that means that we can amplify that through our marketing, and through our own channels as well."  
Relaunching refills  
When The Body Shop founder Anita Roddick opened her first store in Brighton in 1976, she refilled customers' bottles because she couldn't afford new ones. This was phased out as the business expanded, then brought back in 1993 but didn't take off. But with sustainability rising to the top of consumer priorities as climate change becomes a more pressing issue, The Body Shop piloted its refills relaunch in 2019 ahead of a larger rollout this year.  
Rice and her team had initially created a Brandwatch dashboard centered on the refit of its Bond Street store, which would be the first to offer refills as part of the new programme.  
"We wanted to capture reactions and feedback from the press and customers around the new store layout. What became really obvious through that dashboard, was that everyone was talking about our refill unit, like how we were going back to our roots and the impact that has on sustainability. We found 90% of the conversation about that store was around refills. That was a lightbulb moment for us as an organisation," Rice reflects.  
"It gave us the confidence that refills were the right thing for us to be doing and that we should be accelerating the programme. We were originally only talking about adding refills to a few extra stores. But actually, when we realised how positive it was for us as a brand beyond sustainability, but for us in terms of engaging customers to be more sustainable, it really accelerated the programme.   
"We now have launched over 200 refill stations globally, and we will have over 500 refill stations across the globe by the end of this year. To be able to drive that initiative even harder and further than what we initially felt we should was a great result."  
The power of priority, and a good brief  
The Body Shop's social listening efforts have been so successful that Rice and her team now receive a huge volume of data requests from around the whole business. But as a small team of just four, prioritising is crucial.  
"Ultimately, it's for us to have a close understanding of what the business priorities are - what is going to drive impact for the business - and focusing on that." 
"We are clear on what the key objectives of the organisation are, and also what the key challenges repeated within the organisation are. Through that, we can filter what is important and what we need to focus on. We still get some people who are adamant that their thing is the most important thing, and there's nothing like asking them to write a brief to make sure they're really clear on what they want, and how important they really find it," Rice shares.  
"Ultimately, it's for us to have a close understanding of what the business priorities are - what is going to drive impact for the business - and focusing on that."  
The exercise of writing a clear brief also applies when Rice and her team are making requests of Brandwatch too. 
"It's worth its weight in gold making sure we're spending the time upfront to get that right. You often think you can iterate and can make it up on the fly. But it saves a lot of time, effort and pain at the other end to make sure that you've got the right data for what you need," Rice adds.  
Most importantly, Rice recommends keeping social listening simple. "You can drown in KPIs and targets, but just be really clear on what are the big things that make a significant impact on the business, and then rally around those metrics."  
Rice originally shared these insights in a recent Marketing Week webinar on "The power of social listening at The Body Shop". You can view it on-demand.
Want to discover more ways to use social listening in your marketing strategy? Listen to the CIM Marketing Podcast episode Supercharge your brand with social first thinking. Subscribe on your preferred platform and keep up with the latest episodes.
Supercharge your social first thinking