Inside the world of hype-brand partnerships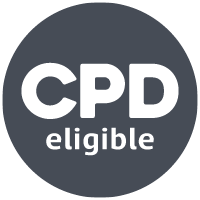 Hype brand collaborations are forging new paths to growth by accessing untapped sub-cultures. Find out how in this analysis of the Sprite x Jeff Staple collaboration
How much would you pay for a biscuit? If you were really, really hungry you might offer, what, double? They are, after all, consumables. A couple of bites and they're gone. Yet in March 2020, eBay had a listing for a single three-pack of Oreos with a starting bid of $17,199. There were reports of bids reaching $96,100 for a single pack.
Now, in an effort to help you pick your jaw up off the floor, it might serve to point out that these were Supreme Oreos. This isn't hyperbole on Mondelez's part. Supreme, for those not in the know, is one of a core of 'Hype brands'. These are a group of limited-edition products, usually fashion such as sneakers, tees and caps, developed by niche creators who are deep in the streetwear and music scenes.
Supreme Oreos were an exclusive collaboration between Mondelez and Supreme to create a limited-edition red Oreo for superfans. Their two models couldn't be more different. Oreos retail for around $4 for a standard pack in the supermarket, and around 40bn are produced globally each year.
Mondelez isn't the only brand to board the Supreme train. Previous collaborations include a bright red wrap round the New York Post (which is effectively an ad but became collectible all the same); an MTA Metro Card; Meissen Porcelain; Fender Stratocaster and… a brick.
It has become something of a joke that Hypebeasts will buy anything if there's a Supreme logo slapped on it, that this is hype for hype's sake. There's no denying the power of the collectible collaboration and there are many other mainstream brands that are tapping into it. But these relationships go a lot deeper than borrowing a cool logo.
Collaborative balance
Jeff Staple is a brand, a person, a collaboration and design agency all rolled into one. Eponymous founder, jeffstaple (real name, Jeff Ng) started out in 1997 with an order for 12 of the same, self-designed shirts he happened to be wearing when he visited an NYC boutique one day and piqued the owner's interest.
From limited run T-Shirts, he grew the business organically, with little fanfare but garnering attention in high places. In 2005, Nike commissioned a commemorative sneaker which resulted in him launching his brand, @StaplePigeon, eventually making him one of the best known street culture leaders in the world today.
But it's a tricky balancing act managing a profile that is exponentially larger than your product line. You have to manage the tension between exclusivity or covetability, and the pull towards cashing in on that great brand for volume and profit. For most street brands, going the latter route is probably the quickest way to brand death.
"Done correctly, [collaborations] increase the demand without necessarily increasing the supply," Staple insists. "If we're making 100 T-shirts and talk to 100,000 [people], we're dramatically increasing demand. There is a way to be big and covetable at the same time – just look at the queues for Star Wars or Apple and Nike. They're huge volume companies but there's something of a religious air about them. I'm not afraid of volume but in the right way that builds a legacy."
Building that legacy, in part, means collaborating. Staple gives the example of his Nike x Staple Pigeon sneaker collaboration: "It would take too much for us to develop a shoe on our own. We get to make shoes with an expert and they can tap into a sub culture. There's much more love goes into it but, at the end of the day, we want to know what is plus plus, win win."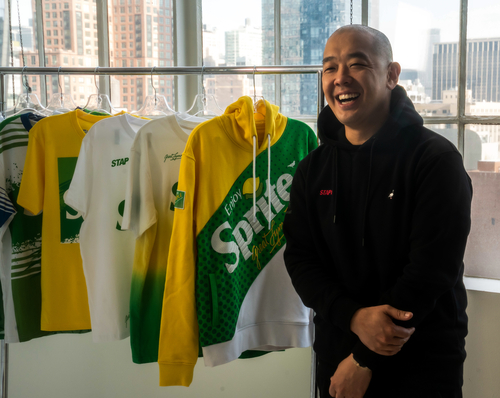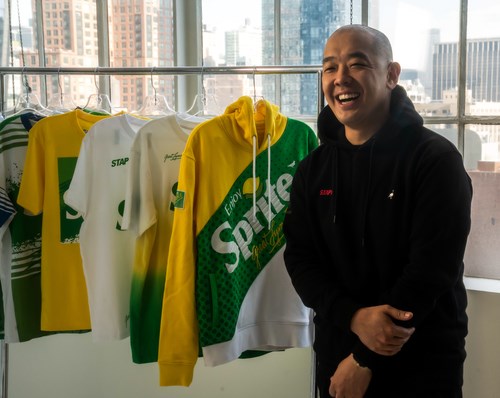 Jeff Staple x Sprite
While Nike is a natural fit with streetwear, Staple has also gone down the FMCG route by collaborating with Sprite. It's not immediately obvious, but Sprite has been gradually building relationships with street culture as part of a long-term project.
"Thirst for Yours", launched in 2019, is a multi-year platform that pays homage to the brand's longstanding connection to hip-hop and culture, and spotlights tastemakers and innovators – musicians, designers, artists, photographers and more – who are shaping the future of the genre through their craft and creativity.
"Thirst for Yours empowers the game-changing moguls, award-winning creators and chart-topping artists of tomorrow by using Sprite's resources," explains Sprite brand manager, Mark Shorey. This is the heart of the issue for creators. "We don't have the revenue to speak to a large audience," Staples admits. "While everything we do is cool and authentic, we're only speaking to 100 people at a time. Coke is speaking to one billion. Even if we can tap into a portion of that – 100,000 – they have a much bigger microphone for me to speak into."
For Sprite, the goal is to "put on" as many creators as possible to spark and enable them to make their mark on culture. "Whether it's through music, fashion, or another art form, Sprite wants to support people in our community […] by elevating their voices and giving them the tools and opportunities, they need to take their craft to the next level," Shorey insists.
"Jeff Staple has worked with some of the most revered brands in the streetwear market, reinventing classics with their own twist," he explains. "[He] put a call out to his community on Instagram asking some of the biggest streetwear fans who they would want to see join his newest project coming in 2020."
Much more than using Sprite's resources to amplify his brand, and add cool to theirs, both parties are using this as an opportunity to invest in future talent. Collaborating with Staple to coincide with the launch of a new Ginger drink variant, both the designer and Sprite mentored the up-and-coming creators through their concepting and creative development process, guided them in collaborating with tailors and printing vendors – much like a professional creator would. To prepare for the launch, Staple worked closely with the creators to workshop their designs and provide inside tricks of the trade.
In January 2020, ahead of the launch, all nine Sprite Ginger Collection creators brought their creations to New York City for a collection photoshoot. Staple's expertise guided the two-day capture, where he provided tips and advice to the young artists, as this was the first shoot for many.
From more than 26,000 submissions, Staple hand-picked BLUBOY (pictured below) as the final Ginger Collection Creator. "As a result of the collaboration, consumers will have the ability to get access to the recently released, Staple Pigeon x Sprite capsule, featuring some of today's hottest hip-hop artists, Dave East and Lil Keed," Shorey reveals.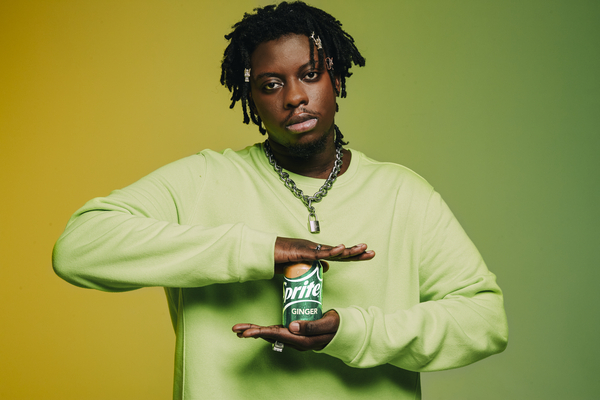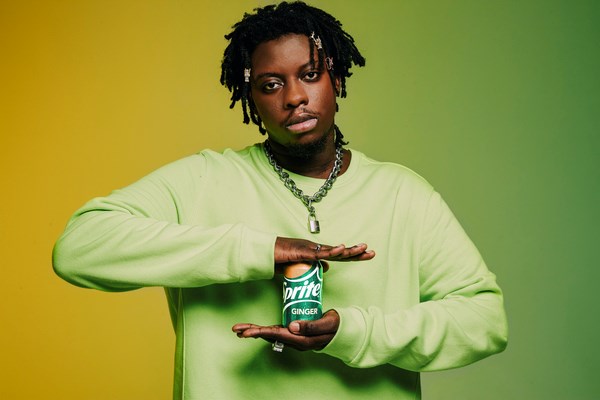 Choose the right team
There is more of a science to choosing collaborative partners than you might think, and for this reason Staple's business has expanded to include consultancy services. It can be difficult for the corporate world to navigate the dark art of the influencer brand. "They need to be cool enough to execute but also need to know the right target from the BS," Staple warns. "The difficult thing is that the weapon of choice is social media and, because it's free to use, anyone can pretend they have some cool factor."
Staple advises brands looking to get in on street culture to "talk to someone who has been on that rodeo" and who knows the right people to be working with. "It's not just about coming up with really cool stuff. It has to be cool, but also on time and accountable. I've seen brands blow up when they work with someone too cutting edge and the artist can't deliver."


This article was originally published in the Americas section of CIM's member-only magazine, Catalyst, in July 2020. If you want to gain access to more global insights from a range of international marketing leaders in quarterly editions of Catalyst magazine, find out how you can become a member of CIM for as little as £15 a month.