Is 'carbon neutral' the new 'meat-free'?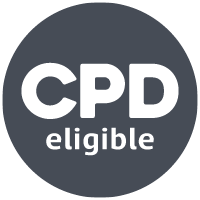 As brands sign up to the advertising industry's Ad Net Zero pledge, how is 'carbon neutral' unfolding as a new default brand value – and how will a new breed of upstarts in the space fare against mainstream players?
'Carbon neutral' is fast becoming the most desirable brand value - and the most valuable brand currency. Just this month, Nestle announced it would invest £2.6bn in fighting climate change over the next five years. Outdoor clothing brand Patagonia's latest campaign builds momentum around its well-known stance on climate change, while Hyundai is set to join the electric vehicle movement next year. And as 2020's BrandZ report revealed the importance of brand responsibility has tripled in the last 10 years, a raft of brands have joined the advertising industry's Ad Net Zero pledge towards carbon neutrality by 2030.
"It's critical we view sustainability and environmental commitments as key to success, not just because we have a responsibility to give back what we take from the world, but also because data shows consumers, especially younger generations, respond to companies that do the right thing," says Debbie Klein, group chief marketing, corporate affairs and people officer for Sky, one of the founding brands of the Ad Net Zero pledge.
"We have to think of a business as an ecosystem that can't just rely on sales and profits - it needs its people and the wider environment it operates in to be happy and healthy as well."
Mirroring the meat-free market?
Much like the meat-free sector that has transformed from burgeoning to a now mainstream £1.1bn market by 2023, fueled by paralleled consumer and societal drivers, 'carbon neutral' is swiftly evolving from brand distinguisher to brand must-have. Mainstream brands have made significant inroads through their own meat-free launches, while acquisitions by companies like Unilever are propelling it to a projected £900 million in sales in this area in the next five to seven years. Yet still widely considered key players are 'meat-free native' brands, with an original like Quorn hard to beat as it too chases similar growth to its FMCG giant counterpart, expecting record sales this coming New Year.
In the same vein, also beginning to pack a punch are a new-breed of 'carbon neutral native' brands – search engine Ecosia, now available as a default search on Apple devices, social media platform Woken Up and streaming platform WaterBear, backed by celebrities including Prince Harry. Can this emerging sector have the same brand power – and impact – as mainstream brands building carbon neutral commitments into their existing operations and messaging?
Despite undeniable momentum, Sky's Klein says the reality of fighting against incumbent tech behemoths shouldn't be underestimated – but never say never.
"You must be realistic and look at the market segmentation. Working out how these companies can build enough brand power to lead in the tech space dominated by the likes of Google, Facebook, Apple and Amazon will be extremely difficult," Klein reasons.
"But that isn't to say it can't happen. We know the power of consumer activism and there's no reason to rule out significant growth from a societal shift. There is increasing demand from consumers for business to act responsibly in all its operations, not just the environment but diversity and inclusion, human rights and serving local communities."
The power of carbon neutral 'natives'
Consumer activism is indeed a key pillar brands like Ecosia and Woken Up are leveraging, arguing that the values running through their business, from principles to practice, are more authentic and powerful.
With over 15 million monthly active users across 180 countries, Ecosia is making a compelling play to a largely under 30, socially conscious audience, captured not only by its mandate to plough revenue into planting trees, but its careful treatment of data. Perhaps its biggest impact, though, will be across corporate partnerships, with supermarket Co-op the first major UK retailer to make Ecosia its company-wide default search engine.
There is also growing traction in the university space, with Royal Holloway officially becoming the 10th university in the world to set its default search to Ecosia.
"We have around 30 groups of students around Europe and the US campaigning for their universities to switch all of their network computers to Ecosia," reveals Ecosia chief marketing officer Hannah Wickes.
"There is a strong case for having a mission that you're going after, that users are invested in, and for us it's planting trees where they're needed most. And we've always done things on people and planet over profit. Those are the guiding principles we have, and everything else follows that.
"For example, we're not prepared to cut privacy. That's a really big commitment. We're also not interested in working with partners who are still investing in fossil fuels. Having made these calls very early is really important as is sticking by them, because it's easy to fall down the slippery slope of greenwashing."
Wickes believes this is less likely to happen with newer, smaller brands who have built sustainability into their DNA: "I think it's a lot harder for bigger brands to do this retroactively."
Goals of carbon neutrality by 2030 "aren't good enough", she adds, and it's time to start looking towards becoming "carbon positive" as the next benchmark, praising brands like Brewdog for stepping up.
"Are you absorbing more carbon than you're creating? For us, it means we have enough solar to run our searches at 100%. But we want to double that, so we are putting more green energy back into the grid," she says.
Communicating carbon as a currency
While the consumer knowledge base is growing, Wickes acknowledges "carbon still isn't a currency we understand very well", emphasising the need for education-based communications.
Perhaps this is where the real opportunity for big brands comes in, who may have a better chance to preach outside the choir, so to speak, and convert the masses. Woken Up, for instance, has around 2,000 individual accounts, but has around 200 organisation accounts, a major one being UNICEF.
"A corporate can use the platform as their own way of communicating good news, and being more engaging with employees," comments Woken Up co-founder and head of business development Giovanna Jagger.
"I've worked in corporate responsibility for over 10 years. The biggest challenge I've always had is engagement levels, whether internally or externally. I think eventually more companies will realise they have an opportunity to collaborate with us that will be different to what they've done so far.
"We've even had conversations with brands that have struggled (with sustainability) because of the nature of their business. So we invite them to come and join the platform so they can collaborate and look at the future rather than dwell on the past."

Become a change maker in your organisation with our brand new virtual course, The Sustainable Marketing Leader. This insightful two-day learning experience will help you make meaningful and sustainable change for your business, with best practice examples from global brands.