Is your marketing in need of a purpose upgrade?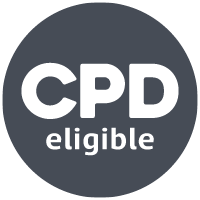 There's a need to build a more sustainable world and shift the role of marketing from 'making the attractive necessary' to 'making the necessary attractive'. Let Paul Skinner, author of The Purpose Upgrade and founder of MarketingKind and The Agency of the Future, show you how marketers can embrace purpose to develop more effective campaigns that leave a lasting impression.
In 1929, Wall Street banker Paul M Mazur put it to the Harvard Business Review that businesses were shifting from addressing 'needs' to 'desires'. Arguably, this marked the birth of consumer-based marketing that played its part in driving decades of subsequent rising prosperity.
It is perhaps fitting to cite a financier at the inception of modern marketing. Marketing has become a tool of an ever-more financialised economic system. But stories have been shaping our decisions since long before capitalism. And if we overlook the more fundamental role marketing can play in defining the greater meaning and purpose of our activities, then the numbers themselves ultimately risk a dramatic fall.
We are now living and working in a turbulent, crisis-prone world in which we are ever-more affected by what economists call 'exogenous variables'. I call them the 'things that take us by surprise': factors that sit outside our mental models of business as usual.
Practical advice: Think ICE to ensure you put purpose at the heart of your marketing
I: From Insight to Integration
Conventional consumer insight seeks out stories that remain within the assumptions of a sector, business or value proposition, unlocking ever more finely-grained options for differentiation among increasingly efficient competitors.
While this has often proved valuable, the reason this approach is so open to parody is that it can place inordinate value on the tiniest dimensions of our thoughts and can fall into the trap of irrelevance against the backdrop of what is really important in people's lives.
It is now time for marketers to think in a more integrated way. Where are the hidden, non-obvious but actionable opportunities to align all of the stakeholders of a business? The most effective responses may come from outside existing preconceptions and may be associated with alternative business models and delivery mechanisms.
Examples might include FMCG products that ditch conventional packaging altogether and shift to re-usable containers used for door-to-door delivery, or carpeting solutions that supply recyclable carpet as a maintained service rather than a one-off purchase.
C: From Consumer Communications to Collective Engagement
Marketing has become ever more specialised in ways to reach and engage with consumers. But the economy is shifting towards an increasing dependence on B2B activities relative to B2C. And even B2C businesses are increasingly working with and through all their stakeholders to achieve change that can endure.
The role of marketing must therefore extend beyond the creation of consumer-facing marketing messages, to aligning the stories of all the groups who have a stake in our operating environment. The greatest briefs in marketing may now be less like running a Superbowl ad, and more like working with the mayor of a great city to contribute to a long-term vision.
This means multi-way communication both in terms of engaging with multiple stakeholder groups, and in terms of listening first and then responding accordingly.
E: From Enterprise Wins to Everyone Wins
Marketing must break out from simply conforming with established internally-oriented targets to identifying ways for all stakeholders to share in the benefits they come together to create.
Too often the stories we tell about our businesses and the targets we set are inward looking, self-serving and only of interest to ourselves. This wastes the potential of mobilising far greater support from outside as well as inside. The Eden Project in Cornwall does not just track its revenues, but also the value of the tourism that it brings to the region, which now stands at over £2.2 billion.
Now that's a story for people to buy into.
If you're a marketing leader looking to learn more about the power of advertising, storytelling and how to enable and align purpose with profits, book your place now on our Sustainable Marketing Strategy training course.
If you're a CIM Fellow, you can read the full article on the My Fellow Community site, where you'll find more examples, explanation and insight from Paul Skinner and other members of the My Fellow Community.