Marketing effectiveness starts with marketer wellbeing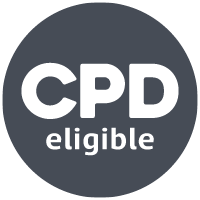 With many businesses and marketing departments operating in isolation as the coronavirus crisis rumbles on, do we need a sanity check on marketing's mental health challenge?
When this article was originally published in January's edition of Catalyst magazine, marketing's mental health challenge was not what it is now. The much-debated issue of marketer wellbeing has perhaps even more prominence now than it did then, which is why we want to share the key takeaways of this article with you at this critical time. However, please note that this article was written in October 2019. For specific coronavirus-related content, view the Exchange homepage for the latest features.


Marketing's mental health role models
Whilst every career has its challenges, marketers are faced with something of a unique challenge: a high-pressure, always-on industry that can leave people feeling stretched, over­whelmed or even cause burn-out, whilst maintaining exceptional levels of creativity.
For Sarah Ellis, co-founder of career development company Amazing If and former head of marketing strategy at Sainsbury's, marketing naturally has ups and downs. If people constant­ly feel overwhelmed, behind, or put under pressure, it makes it hard to remember marketing is meant to be a creative discipline, she says, adding: "If you want your team to be high-performing, highly effective and productive, you want every individ­ual to be looking after their own well­being. Otherwise, you won't achieve the business results, let alone have good people engagement."
Equally important, Ellis says, is the idea of role modelling: "As a leader, you have to be mindful of the shadow that you cast – it's so much bigger than you anticipate." This means that send­ing emails at 11pm carries a signal that this behaviour is acceptable or, worse, "that it's your expectation"


Cool heads in a crisis
Proper workplace support can truly show when a business or department is having a tough time. TSB's chief market­ing officer Pete Markey reveals that when the company experienced its IT crisis in 2018, leaving many customers unable to make online payments for weeks, people worked around the clock to get the issue fixed – but they didn't burn out.
"We created an environment where people felt stretched, they felt engaged, they felt part of helping the business out," he says. TSB needed to bring key staff from Bristol to London, but did so on a rotation pattern to keep the time away manageable for everyone. "I didn't want an environment where some peo­ple were working flat-out and others weren't," he said. Agency copywriters and creatives were also brought closer to the business, "so the team felt supported when we were doing a lot of work over a short period", Markey says. "We estab­lished new ways of working together." As a result, once the issues were resolved for consumers, TSB's brand health recovered and satis­faction scores improved.


Building flexibility
Temporarily redesigning a role to accom­modate a new situation, with supportive line management, and giving people jobs with lots of autonomy, "can make a big difference to how people feel at work, and make them more engaged", says Stephen Bevan, head of human resources research development at the Institute for Employment Studies (IES). "It certainly makes them more pro­ductive – and healthier." Flexible work­ing is one way to achieve this, and it's something employees are increasingly asking for. Research from IWG this year, which canvassed more than 15,000 busi­nesses across 80 countries, found the number of employees who want flexible working options has grown by 75%.
For many businesses, remote working practices are already baked into their culture. "I certainly don't expect my team to be in the office every day," says Annabel Venner, chief marketing officer of DirectAsia and global brand director at Hiscox. Many of her team have an infor­mal flexible arrangement and work from home one or two days a week. Others changed their working hours to accom­modate children or simply make a com­mute better.
Looking ahead, Suki Thompson, co-founder and chief executive of Oystercatchers, says that as the industry shifts into the "health age", there needs to be a culture change in the way people work. "What you can't remove from our industry is the ability for people to think creatively. To ena­ble that, we've got to look at how they are empowered."


The full version of this article, written by Loulla-Mae Eleftheriou Smith, was originally published in January's member-only Catalyst magazine. CIM members can now access this month's brand new edition of Catalyst magazine via MyCIM. 


Discover how to maintain resilience, creativity and productivity in uncertain times in our latest member exclusive webinar. Register now.