Marketing must-reads: Reading to improve your leading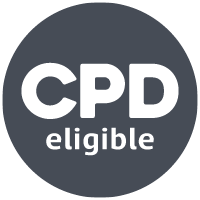 Over the past few years, we have seen many examples of leadership gone awry, ranging from bad to downright awful. For aspiring managers, it can be hard to lead by example when there is a limited pool of great role models to follow.
Check out these must-read recommendations brought to you by CIM course director, Marina Lumley, and find out how to be a strong, inspiring leader for your team.
The best leadership books for aspiring managers
Emotional Agility: Get Unstuck, Embrace Change and Thrive in Work and Life
By Susan David
For any leader, the ability to use emotional intelligence and agility is key to gaining a true understanding of yourself and your team.
Our first must-read recommendation is sure to help you ignore that inner voice telling you you're not enough. Emotional Agility will teach you how to gain awareness of your true nature and face your emotions head on with acceptance and confidence. Having this self-awareness will make you a better, stronger leader who knows how they want to be perceived and followed.
Susan David PhD draws on more than twenty years of academic research and experience as a psychologist at Harvard Medical School to show how an individual can make peace with their inner self, live by their own values and achieve their goals.
Self-Compassion: The proven power of being kind to yourself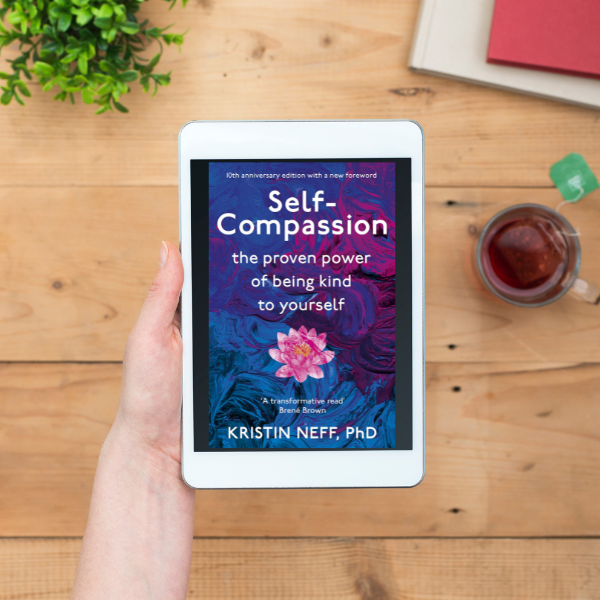 By Kristin Neff
We all have our own weaknesses, insecurities and limitations, but Self-Compassion recognises that by accepting this, we can be open to new ways of feeling and thinking and own the ability to reach our full potential.
This must-read is full of exercises and audio downloads to help readers learn and understand three core components designed to heal damaging emotional thoughts and encourage healthier, more constructive thinking.
Author Kristin Neff PhD is a professor in education psychology, an expert in her field, and she even established self-compassion as a field of study. Neff's writing combats negativity in a productive way, offering practical advice and personal development tools that will benefit everyone from any level or sector.
This book is certainly a must-read for everyone at some stage in their career but will be particularly empowering for leaders who seek a greater understanding of the thoughts and feelings of both themselves, and their teams to draw out their full potential.
The Fearless Organisation: Creating Psychological Safety in the Workplace for Learning, Innovation and Growth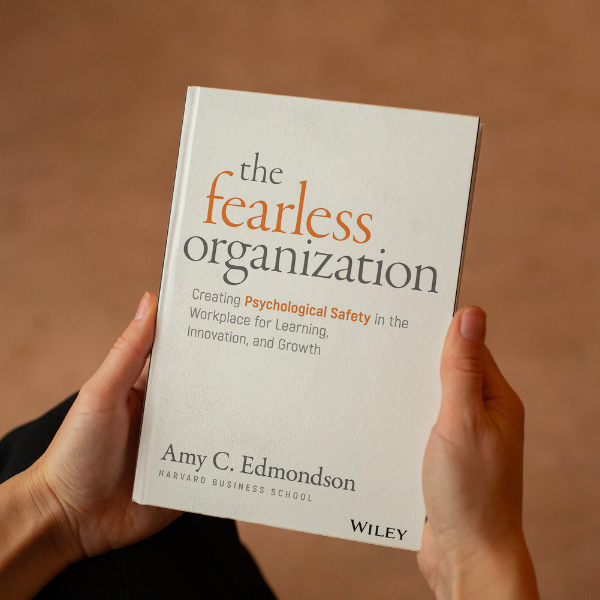 By Amy C. Edmondson
Our third recommendation explores how to create an environment of psychological safety at work and offers guidance for leaders and teams who want to create a sustainable, successful company culture.
Using scenario-based explanations and information, this read encourages an environment where team members are not afraid to ask for help or make mistakes. In marketing, success requires a constant stream of innovation, ideas, and creativity, but how can this talent be truly optimised and valued if your team is afraid to speak their mind and share thoughts?
As a leader, you must know how to deal with the 'silly questions' and 'bad ideas', without making people feel invalidated or silenced. The Fearless Organisation teaches best practice for doing that by nurturing your team, so they even feel safe to admit mistakes and own accountability.
Author, Amy C. Edmondson, is the Novartis Professor of Leadership and Management at the Harvard Business School. She is known for her work exploring the forms of collaboration needed in environments of uncertainty. She has also studied the role of psychological safety in teamwork and innovation.
"The overwhelming message of Amy's book is this: leadership calls us to create workplaces where people feel safe to share ideas and mistakes are embraced as opportunities to learn. Build an organization free of fear and watch remarkable things happen. Not only is it the right thing to do, it's the ultimate competitive advantage!"
—Bob Chapman, CEO of Barry-Wehmiller and author of Everybody Matters: The Extraordinary Power of Caring for Your People Like Family
Dare to Lead: Daring greatly and rising strong at work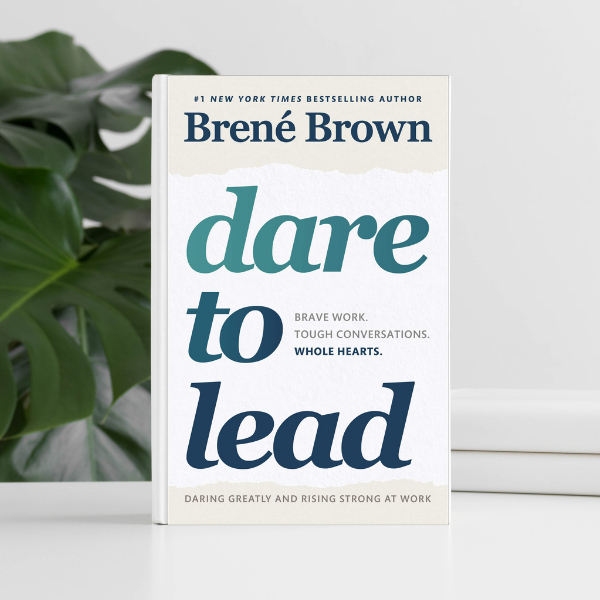 By Brené Brown
Contrary to popular belief, leadership is not about power or control. It's about letting go, sharing responsibility and owning the confidence to admit the potential of others. If you are ready to be courageous and truly make a difference in your organisation, then this book is for you.
Daring leadership means being mindful, empathetic, and accountable. This title uses actionable strategies and real examples from author Brené Brown's own new research-based, courage-building programme. Brown has spent the past two decades researching the key emotions that give our lives meaning, she has discovered the main questions that all organisations are asking around leadership and provides the answers in Dare to Lead.
She writes: 'One of the most important findings of my career is that courage can be taught, developed and measured. Courage is a collection of four skill sets supported by twenty-eight behaviours. All it requires is a commitment to doing bold work, having tough conversations and showing up with our whole hearts. Easy? No. Choosing courage over comfort is not easy. Worth it? Always.'
Each of these titles should leave you feeling empowered, courageous and confident in your leadership skills. One of the most important points of reflection is the belief that understanding and feeling sure about oneself and one's emotions is the key to understanding others and making sure your team feels valued and heard. As long as you are agile, compassionate, fearless and daring, you can't go wrong!
If you're looking for more inspiring content and insights from some of the best and brightest leaders in the industry, members can check out the latest edition of Catalyst magazine, available digitally via the CIM content hub.