Meet the brands investing in their marketing talent right now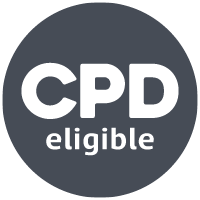 As the marketing industry emerges from the pandemic, it is crucial that those working within it have the right skills to help their brands recover and grow. In this article, hear from the marketing leaders making investment in their function a priority as Covid recovery approaches.
Consumer behaviour has changed rapidly and radically during lockdown and organisations need their marketers to understand the latest trends and to react quickly.
But it is not just marketing directors who need to appreciate the value of re-skilling and upskilling. It is also essential that HR and learning and development professionals appreciate the importance of investing in the best and most relevant training for their marketing function.
A highly-skilled marketing department, particularly when it comes to digital and emerging growth areas such as Direct to Consumer (DTC), will give brands a competitive advantage.
Marketers need to understand the latest consumer habits, make the best use of advertising and marketing technology and, in such an uncertain economic environment, have a solid understanding of how their employer's business works.
We asked eight experienced marketers to tell us why they feel that investing in training marketing teams right now is so important.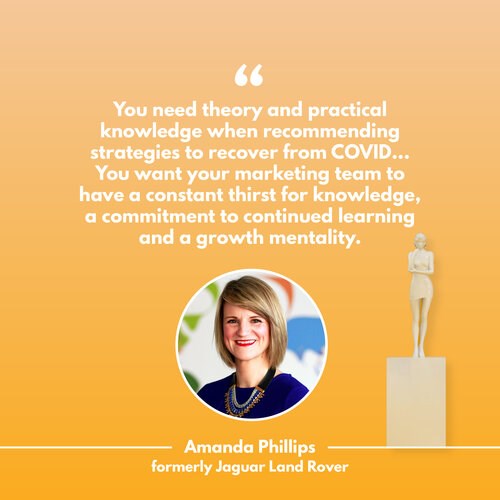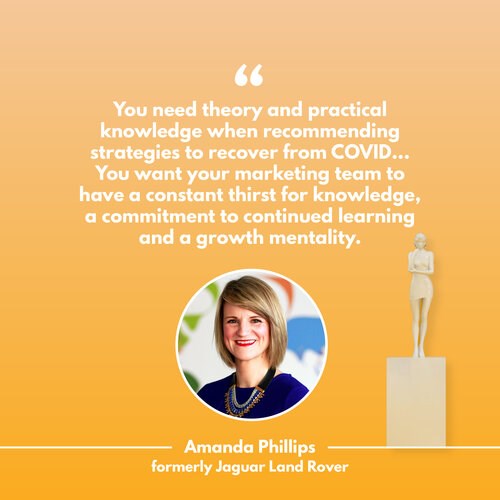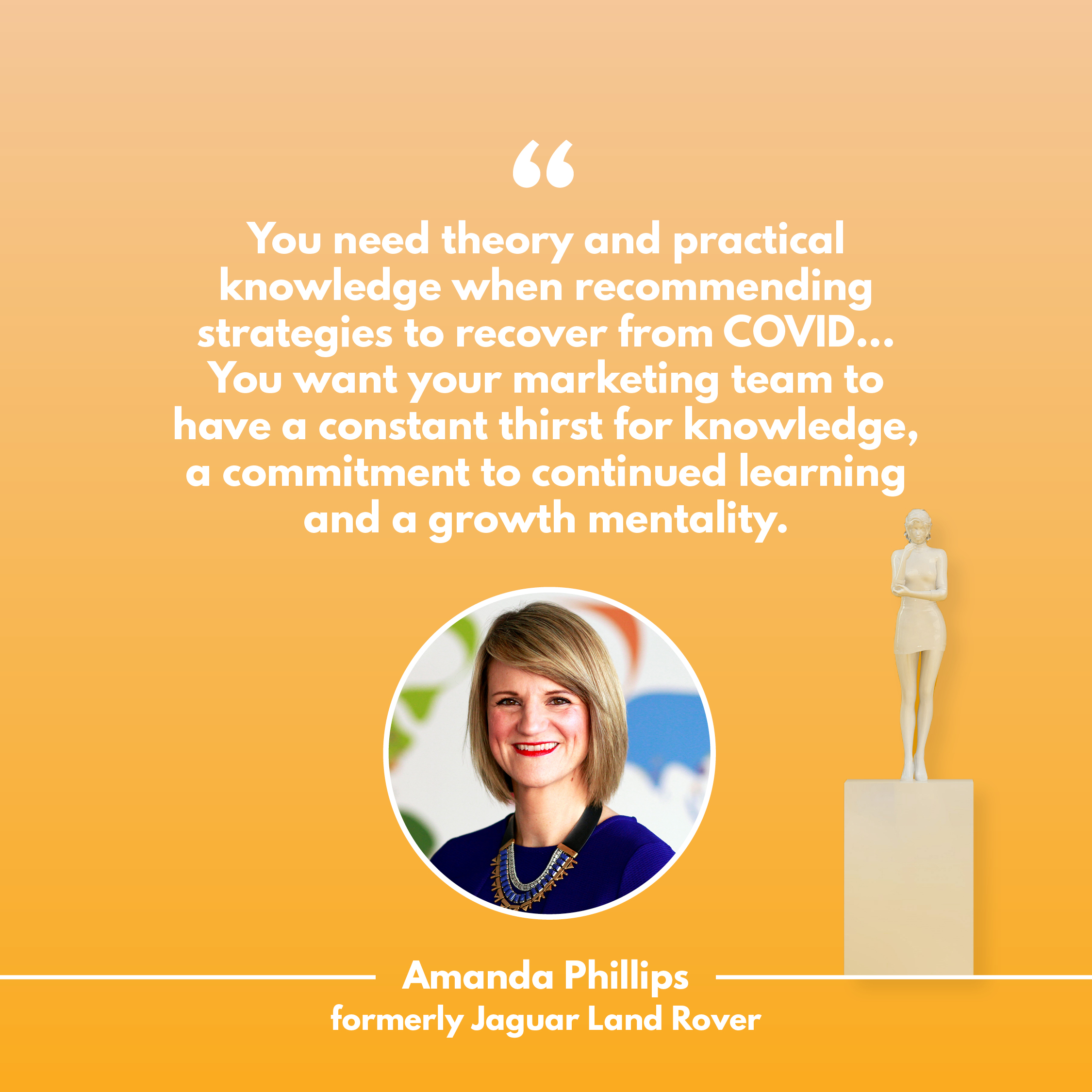 Amanda Phillips, former Jaguar Land Rover director of global brand operations 
"You need theory and practical knowledge when recommending strategies to recover from COVID. Qualifications can help the marketing team answer stakeholder questions such as: 'How do you know this to be true?' You want your marketing team to have a constant thirst for knowledge, a commitment to continued learning and a growth mentality. One of the go-to upskilling techniques I have often used is to learn from others. What is driving growth in other sectors? What are the latest techniques that could be trialled? CIM qualifications are certainly recognised for their credibility and thoroughness in marketing."
Keith Povey, former director of marketing at the verified customer reviews platform Feefo
"COVID has shown we need the right marketing talent. Keeping the right skills and qualifications in the team is one challenge, deploying them where they can have maximum impact is the second and thirdly, hiring in those skills and talents is vital to how we emerge from the pandemic. The brands that have continued to invest in skills and experience have seen productivity improve with ever-changing consumer scenarios. We need to continue to invest in our talent to benefit the company long-term. Feefo is investing in on-demand learning and meeting the specific training needs of individuals."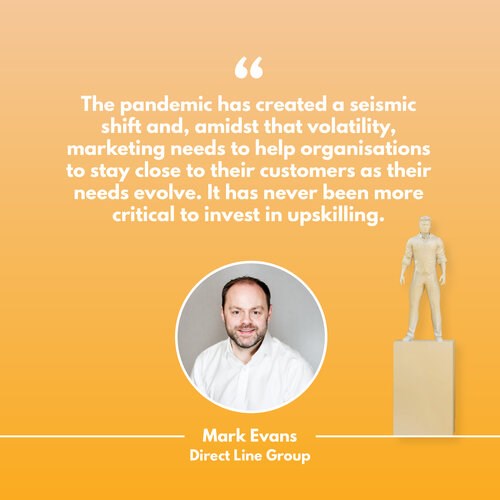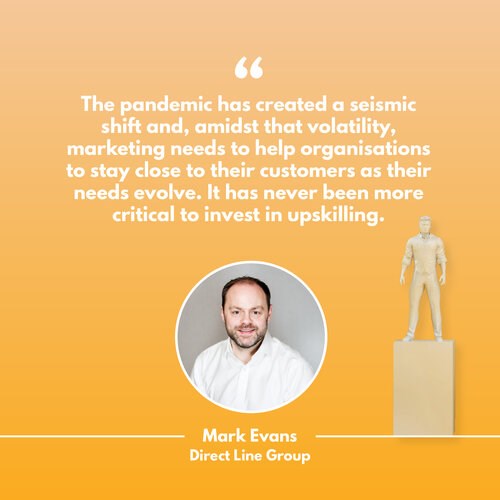 Mark Evans, managing director marketing and digital at Direct Line Group
"The pandemic has created a seismic shift and, amidst that volatility, marketing needs to help organisations to stay close to their customers as their needs evolve. It has never been more critical to invest in upskilling because marketing must be at the top of its game, but there is pressure when you are in the limelight internally. Smart marketing leaders are already thinking about the key skills needed to drive a growth agenda. Our focus is on an agile operating model across our head office. We will be more nimble, innovative and therefore better equipped to win with our customers. I encourage a personalised approach to development. This ranges from MBAs to CIM qualifications, through to Marketing Society and Marketing Academy programmes. We ask what is the best fit to an individual's development plan rather than a one size fits all." 
Bryan Martins, marketing and category directory at Ecotone UK (Formerly Wessanen UK) (brands include Clipper Teas and Kallo rice cakes)
"Companies are uncertain about how consumption patterns and the economy will evolve. What we do know is that those organisations that invest in their employees' skill sets now will win. This new environment requires enhanced problem solving, creativity and innovation. Marketers must be up to speed with the latest retail trends, have functional digital and e-commerce skills and embrace entrepreneurial behaviours. Regarding qualifications, anything that is practical and can be applied to the real world is valuable. CIM is renowned for that."
 Vanessa Goff-Yu, marketing and comms director at TAG (Trustworthy Accountability Group)
"TAG fights to increase trust and transparency in digital advertising. Whether it is brand safety, anti-fraud, programmatic or in-game advertising, it would be great if more marketers wanted to join the experts in these areas. Training can help build a safer and healthier digital eco-system for everyone. There is certainly a role for qualifications outside of higher education. Marketers need a clear understanding of how educational marketing differs from commercial business marketing. What is covered in marketing and business degrees can be very different to what is being applied. Ultimately, businesses must not be too busy to train their marketers or see it as a cost. Individuals must also not be afraid to fight for something so important as their personal development."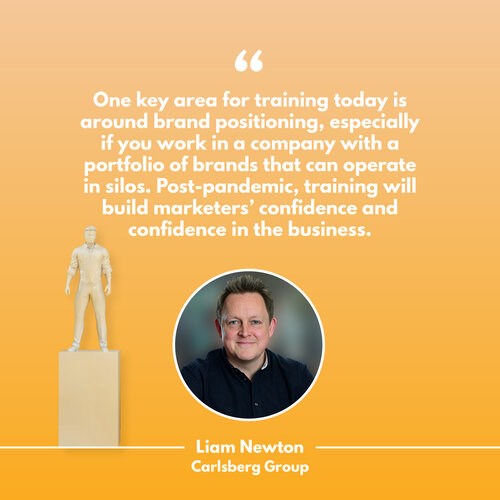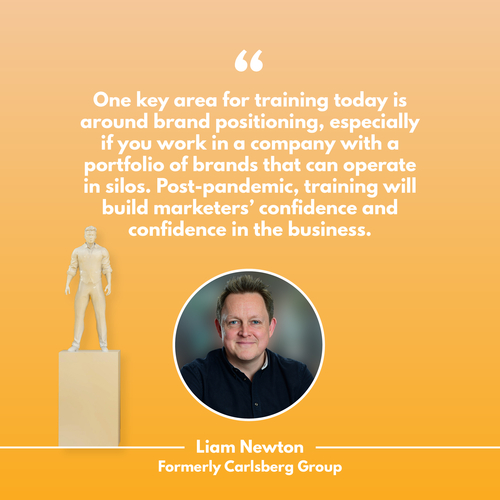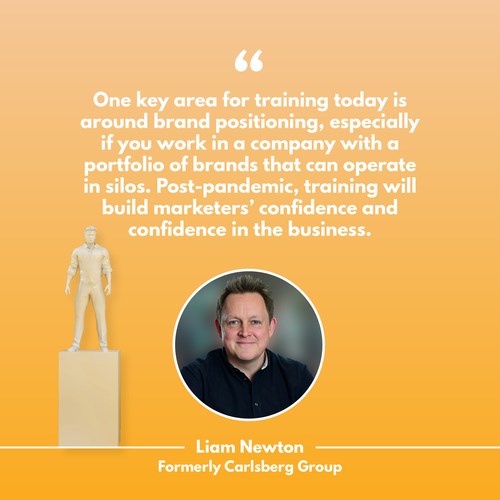 Liam Newton, formerly vice president marketing, Carlsberg Group
"Many brands had never supplied DTC before the pandemic, so they need marketers that understand that space. Marketers also need to be reminded of what makes a great brand. This is around consistency and understanding that people might now be enjoying your brand in different channels. When I was at Bacardi, we worked with CIM to develop some bespoke training to support the brand and personal development. One key area for training today is around brand positioning, especially if you work in a company with a portfolio of brands that can operate in silos. Post-pandemic, training will build marketers' confidence and, as a result, confidence in the business."
Lei Sorvisto, former CMO at Auto Trader UK and now CMO at digital brand and agency solutions company Hybrid Theory
"After more than a year of lockdown and furloughing there is certainly a real need to refresh skills and learn new ones to increase individual capabilities. The pandemic has magnified the need for people to improve their digital marketing skills so brands have the right capabilities to meet changing consumer demands. Marketers also need to understand how the business they work for might have changed during COVID-19. One of the biggest shifts is around how brands target. In the past it was all around demographics based on gender, age, geography and interests. The pandemic has added new dimensions because people in the same demographic will have come out of the pandemic with different personal circumstances."
Alex Stone, group marketing director at Content+Cloud, the UK's leading Microsoft-focused digital transformation and managed services provider
"Well-nurtured, well-recruited marketing teams have a mixture of skill, experience and a collaborative mindset. The best teams are those centred around a single goal and with an ability to devise and execute campaigns that engage the right people who want and need a product. As we exit from the pandemic, this focus is crucial in maintaining competitiveness. Our marketing team is always evolving and we require people with specialist digital knowledge who can confidently use the wide range of martech tools we invest in. Can they apply the theories, expertise and knowledge they have? Another way we ensure our marketing team can continually upskill and grow professionally is through supported learning. This takes the form of personalised development plans. Seeing a CIM qualification on a CV is a strong influence in my decision to invite someone to a first-stage interview. This is especially true for those roles with a marketing management and leadership element to them. I have completed two CIM diplomas myself."
Invest in your own marketing capabilities by signing up to complete a CIM qualification today. With a range of levels available to suit your experience, find your perfect route to becoming a fully qualified marketer.