New year, new marketing must-reads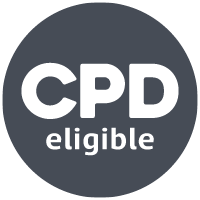 If you're planning on refreshing your reading list this new year or hoping to find something to inspire a co-worker, look no further. 
Published just last month, Dynamic Digital Marketing will help readers become proficient digital marketers. With a step-by-step guide to implementing the Dynamic Digital Marketing Model and valuable insights from a 20-year veteran of the profession, this insightful read will help readers transform their digital marketing strategies in 2020.
Synopsis:
Dynamic Digital Marketing teaches any business or individual how to increase online visibility and presence, attract their target audience, generate leads, and convert them into profitable customers. Most entrepreneurs and businesses fully understand the importance of digital marketing, yet many do not know where to start or, worse, continue to spend time, money, and effort on strategies that fail to provide the best results for their investment.
To remedy this situation, author Dawn McGruer developed her multi-award-winning digital marketing framework, the Dynamic Digital Marketing Model. Offering clear and precise guidance, this book shows you how to use this model to market your business online whilst transforming yourself into a proficient digital marketer. Read more of Dawn's work here.
Life's Work: 12 Proven Ways to Fast-Track Your Career
New Year, new me? People love to consider self-development or career progression in the New Year, but resolutions take work and can be soon forgotten if success does not appear to be imminent. Written by James Reed, Chairman of REED, Britain's best-known recruitment brand, this exciting book offers an honest but practical and inspirational guide to creating a fulfilling career by focussing on 12 proven ways to fast track yourself.
Synopsis:
By the time you retire you'll have spent a third of your life working. That is far too long to be stuck in a job you hate or even just tolerate. You want one you find rewarding – in head and heart, as well as wallet – but where to start?
The good news is the future lies in your hands. With the right actions and attitude, you can power ahead with a career you enjoy. To grasp this opportunity, you'll need to challenge your existing thinking and approach the world of work with new eyes, but you won't be doing it alone. This book will show you 12 proven ways to fast track your career, so when you leap out of bed every Monday morning, you'll be ready to take on the world.
Hot off the press, this brand new edition of the bestselling book focusses on how you can create powerful strategies to deliver success. Full of practical guidance and expert tips, it contains lots of memorable examples from real leaders winning (and losing) with real world strategies. With digestible sections that are structured for ease of use, you can dip in and out to specifically address challenges you are facing.
Synopsis:
Thinking strategically is what separates good managers and great leaders. Learn the fundamentals about how to create winning strategy and lead your team to deliver it. From understanding what strategy can do for you, through to creating a strategy and engaging others with strategy, this book offers practical guidance and expert tips from those putting it in to practice on a daily basis.
The Third Edition includes updated examples and a new set of practical future-focused tools including the Quick Strategy Canvas and the Big Picture. These will help any manager, regardless of experience, to better develop their inner strategic potential for outstanding results in our ever-changing world. The Strategy Book focuses on how you can create powerful strategies with other people to deliver success together in a competitive world.
Self-Confidence: The Remarkable Truth of How a Small Change Can Boost Your Resilience and Increase Your Success
Increasing your confidence by even a small amount can lead to dramatic positive changes in your life, but how do you do that? Author Paul McGee uses a combination of humour, wit, expert opinion and practical advice to create this essential guide to increasing your self-confidence, resilience and success.
Synopsis:
Whether in our school or business careers, personal relationships or the way in which we present ourselves to the world, confidence is often the deciding factor between success or failure. But how does one increase self-confidence? Sunday Times best-selling author Paul McGee has helped thousands of people answer this very question with his bestselling book Self-Confidence. Blending Paul's humour and wit with expert insights and practical advice, this beloved resource remains the essential guide to increasing self-confidence and boosting success.
As the importance of mental health rises and now celebrating its tenth year in publication, this new Anniversary Edition has been extensively updated to addresses current hot topics and trends for improving confidence and driving personal and professional success. Paul offers new guidance on strengthening resilience, promoting well-being, enhancing mental health and much more. Along the way, Paul shares honest and very personal stories from his own life to highlight important lessons and reinforce your confidence-building process.


To give you the best insights, we need to hear yours. Complete our Exchange survey to tell us what content you love.