Marketing must-reads for summer 2020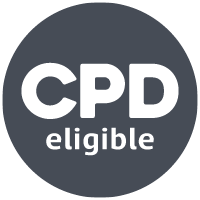 It's more important than ever for marketers to take care of themselves and their skillset; here are some of our favourite books of the summer to keep you informed and engaged.
The New Rules of Marketing and PR. 7th edition
Hot off the press, this new edition of the pioneering guide to generating attention for your idea or business, packed with new and updated information. In the Digital Age, marketing tactics seem to change on a day-to-day basis. As the ways we communicate continue to evolve, keeping pace with the latest trends in social media, the newest online videos, the latest mobile apps, and all the other high-tech influences can seem an almost impossible task. How can you keep your product or service from getting lost in the digital clutter? The seventh edition of The New Rules of Marketing and PR provides everything you need to speak directly to your audience, make a strong personal connection, and generate the best kind of attention for your business.!  
The latest edition of The New Rules of Marketing & PR has been completely revised and updated to present more innovative methods and cutting-edge strategies than ever. The new content shows you how to harness AI and machine learning to automate routine tasks so you can focus on marketing and PR strategy. Still the definitive guide on the future of marketing, this must-have resource will help you: 
Incorporate the new rules that will keep you ahead of the digital marketing curve

 

Make your marketing and public relations real-time by incorporating techniques like newsjacking to generate instant attention when your audience is eager to hear from you

 

Use web-based communication technologies to their fullest potential

 

Gain valuable insights through compelling case studies and real-world examples

 

Take advantage of marketing opportunities on platforms like Facebook Live and Snapchat
Everyone knows that social media is free, millennials are all adept social media experts, that businesses always have to be available 24/7 and ultimately none of it really matters, as the digital space is full of fake news and online messaging is seen as inauthentic. Don't they?
The use of social media as a business tool is dominated by falsehoods, fictions and fabrications. In Myths of Social Media, digital consultant Michelle Carvill and workplace psychologist Ian MacRae dismiss many of the most keenly-held misconceptions and instead, present the reality of social media best practice. Using helpful and instructive, sometimes entertaining and occasionally eye-watering examples of what you should and should not do, Myths of Social Media debunks the most commonly held myths and shows you how to use social media effectively for work and at work.
Why We Do What We Do is an understandable guide to the neuroscience of how our brain works and includes insights into how we can apply the information to our everyday activities in the workplace and at home. The author reveals how we can change just a few habits that can make a significant difference to the way we feel and behave with the people around us. The book is filled with practical tools and suggestions that can lead to a more healthy and productive life.  
It highlights how we behave, communicate, feel, remember, pay attention, create, influence, lead others and make decisions. The book explores the role emotions play and considers the enduring power of storytelling. The author also examines a wide range of topics such as how habits are formed and what we can do to minimise the pain of change. In addition, the book offers methods for dealing with today's stressful modern world and helps to identify symptoms of stress.
Filled with vivid illustrations, helpful charts and diagrams, the book explains how our brain helps us respond to the world around us and how an understanding of neuroscience is critical to our success in business.
Uncertainty, instability, pressure, anxiety and now pandemic pandemonium . . . the world is hell bent on robbing us of our wellbeing. It's time to fight back. It's time to ditch the tired, old wisdom, and take life into your own hands. We've all fallen for the mantra that 'you only live once, ' but it's a big fat lie. The truth is that you get to live - really LIVE - every single day of your life. Based on the wisdom of Positive Psychology, How to be a WELL BEING teaches you to: 
Strive toward your true potential

 

Stop wasting time and start achieving

 

Focus on what's truly important

 

Rethink your thinking

 

Find meaning and fulfillment

 

Upgrade to YOU 2.0

 
It's time to raise your personal bar from mental health to mental WEALTH. 'Memento mori' - remember death. No more messing around. No more wasting time. A new world calls for new rules. It's time to re-focus on what's most important and to take massive strides towards your true potential 
All of these titles, and many more, are available at CIM's bookshop. Start shopping here.