Member Exclusive: Inspiring leadership to deliver outstanding results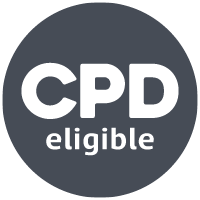 Broadcast:

Tuesday 19 May 2020

Dylis Guyan
Effective leadership can be difficult in normal circumstances, but unprecedented times and uncertainty makes it tougher than ever before. That means that effective leadership is more important than ever and leaders, of all types from the C-Suite to the coalface, must emerge to deal with the present challenges and lead teams through the crisis in to the new normal.
In our hour long webinar, CIM course director Dylis Guyan reveals her three essential strategies for leadership and how to apply them to the current crisis and beyond. Watch on demand and discover:
How to lead a team with confidence, courage and resilience
The importance of creating the right environment for your team
How to align team members to business objectives.
CIM members can now access our webinar on demand and find out how to become an inspiring leader and achieve outstanding results.
Member only content
Become a member to enjoy full access to this article and a wide variety of digital content and features on our site. Join CIM from just £15.75 per month for an annual membership.
If you are already a Member please log in by the button below.