Marketing must-reads: the e-books edition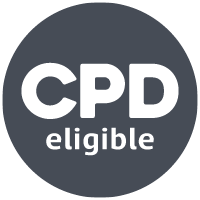 Even in lockdown you can learn. Refresh your skills or find something to inspire you with our favourite e-books of the moment.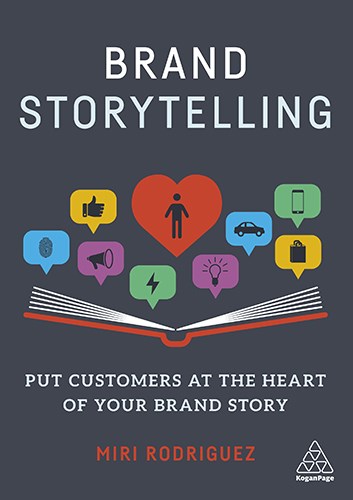 Brand Storytelling: Put Customers at the Heart of Your Brand Story
Brand Storytelling gets back to the heart of brand loyalty, consumer behaviour and engagement as a business strategy: using storytelling to trigger the emotions that humans are driven by. This book provides a step by step guide to assess, dismantle and rebuild a brand story, shifting the brand from a 'hero' to 'sidekick' mentality, and positioning the customer as a key influencer to motivate the audience.
Brand Storytelling is a clear, actionable guide which goes beyond content strategy, simplifying where to begin, how to benchmark success and ensuring a consistent brand voice throughout every department. Inspiring with interviews, advice and case studies from leading brands like Expedia, Coca Cola, McDonalds, Adobe and Google, it clarifies why machine-learning, AI and automation only tell one side of the story. Aligning an emotive connection with the customer's personal values, experiences and aspirations will enable brand leaders, employees and influencers to celebrate and strengthen brand engagement for long-term growth, rather than trying to win it.
Using Semiotics in Marketing: How to Achieve Consumer Insight for Brand Growth and Profit
Semiotics is most famous for its unique ability to decode visual images, and is the only market research method which provides a systematic, reliable and culturally sensitive method for interpreting what visual images mean. Semiotics sheds new light on consumers and the world they live in, stimulates creativity and innovation, guides brand strategy, and finds solutions to a plethora of marketing problems. Using Semiotics in Marketing will help marketers looking to launch new brands, reposition existing brands, or rejuvenate established brands. In what can seem a complex and abstract field, it is an invaluably clear, practical resource on how to seize the tremendous opportunity that semiotics offers.
Written by one of the original founders of commercial semiotics, Using Semiotics in Marketing outlines precisely what semiotics is and why it matters, before moving on to demonstrate how to run a successful commercial semiotics project. Packed with fascinating case studies proving how visual imagery is interpreted differently across cultural, racial and social demographics, it provides essential insights into understanding consumers. This results in better ads, websites, packaging and social media content - ultimately driving brand growth and profits.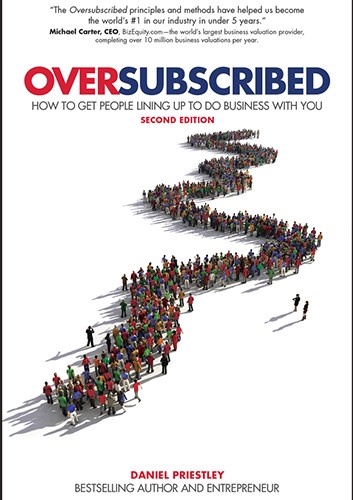 Oversubscribed: How To Get People Lining Up To Do Business With You
Are you constantly chasing customers? Why does it seem like some businesses have their customers begging to purchase their goods or services? When a new iPhone is released, why do customers camp overnight to be the first through the door? In the modern marketplace, consumer options are virtually endless, intense competition is rife and so much is given away for free online. Often businesses are left scrambling to attract enough customers to make a small profit. Yet the opposite is true for a small number of businesses that do things differently—customers chase them. They have buyers who gladly queue up, pay more, and eagerly wait for the chance to hand over their money for the next thing. How do these businesses do it? More importantly, how can you become one of them?
Oversubscribed is the guide to transforming your business into one which customers fight over! Author Daniel Priestley, a successful entrepreneur who has built and sold businesses around the world, shares proven, real-world methods that will not only grab customers' attention, but will also have them lining up to buy from you. This invaluable guide will teach you how to drive demand for your products or services far beyond supply and will dramatically increase the success of your business. Now in its second edition, this updated version offers new insights and motivating examples that are right for the 2020s.
This book will show you:
The principles and philosophies Oversubscribed businesses live by that are often the opposite of what most businesses do
Specific steps for getting into the mind of your customer so they only want to buy from your business
How to structure campaigns and product launches that systematically get your business Oversubscribed
How to implement a process of signalling to market, and collect signals back from market to build up desire and demand for your products and services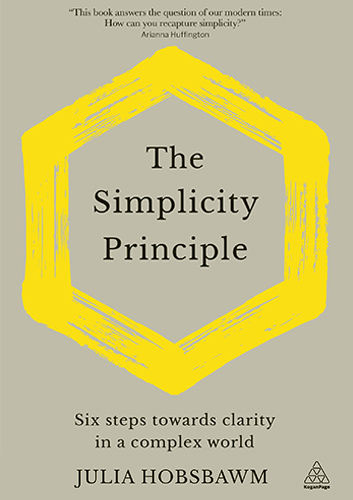 The Simplicity Principle: Six Steps Towards Clarity in a Complex World
Modern life is complicated. Much more complicated than it used to be. Smartphone users experience concentration interruptions every 12 minutes of their waking day, by 2020 fifty percent of the workforce will be freelance, 250 billion emails are sent every 24 hours, supercomputing capacity is measured in quadrillions per second and each of us needs to plan for the 100 year lifespan.
The Simplicity Principle helps streamline complexities and cut through the layers to find a new way of how to work and live. Using the six hexagon principles of simplicity, individuality, knowledge, networks, time and rest, author and entrepreneur Julia Hobsbawm shows you how to be more creative, gain greater focus and reclaim productivity.
Whether you are managing multiple teams in a multinational business, getting your freelance career off the ground or trying to gain control of a life which has become overgrown and tangled, The Simplicity Principle provides smart solutions to help you cope with overload and inefficiency.


You can purchase any of these e-books, and more, at CIM bookshop.