No-waste shopping: The next biggest retail disruption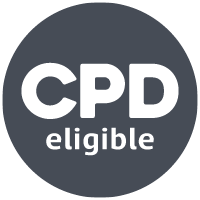 As consumers become more eco-friendly savvy, brands are stepping up to the demand for more sustainable packaging – or even no packaging at all. Discover the businesses endeavouring to provide quality products and services through innovative practices.   
It's predicted that Britons will eat 175 million mince pies this year, equating to a tonne of aluminium packaging. Yet at the COP26 climate change summit, leaders of the country's five biggest supermarkets committed to halve the environmental impact of a weekly shop, with packaging representing a large part of this.  
So far they seem to be making the right moves. Tesco has launched a 10-store "no-waste" shopping trial which involves buying items in refillable containers and returning the empty containers. They've followed competitors M&S, Morrisons and Waitrose who are also trialing the concept, albeit in more of a BYO container set up.   
No-waste shopping seems the next logical step up from reusable shopping bags, which experts estimate could save more than over 22,000 plastic bags over their lifetime. It's enough to fill you with hope that this next big grocery trend of no-waste shopping can actually make a difference against the 29 million tonnes that is predicted to be dumped in our oceans by 2040.  
Making the leap 
But can consumers be expected to make the leap from reusable bags to refillable containers, adding an extra level of effort to their shopping duties? The concern and awareness are certainly there. 50% of 16-to-44-year olds in the UK are increasingly aware of their consumption of packaging, with 83% in the same age range willing to pay more for sustainable packaging. M&S, which extended its Fill Your Own offering to an 11th store in June, found two thirds of consumers were more likely to consider using refill stations than two years ago, and 23% of shoppers were actively seeking retailers that offered the service.  
With 30% of M&S' refillable products outselling their packaged versions, the retailer is planning to expand the offering to more product lines. This is in line with Tesco's thinking, that delivering greater product breadth and choice will be what makes no-waste shopping live up to its prediction as the next biggest retail disruption.  
But while product availability will clearly be a driver for consumer uptake of no-waste shopping, is there more to it than that? Especially when packaging is such an entrenched part of the purchasing process, both for shoppers who rely on it for information, and for brands who have made it an extension of their identities? 
Lush's innovative solution 
Cosmetics retailer Lush offers a number of packaging-free items, like shampoo bars, bath and shower bombs and even henna hair dye. Its head of e-commerce, Nicole Belling, describes how it always aims to "innovate our way out of a problem". In the case of no-waste shopping and shoppers actually missing the informative aspect of packaging, a digital packaging element can fill in the gaps, with scannable QR codes bringing up details like ingredients and instructions to a mobile device.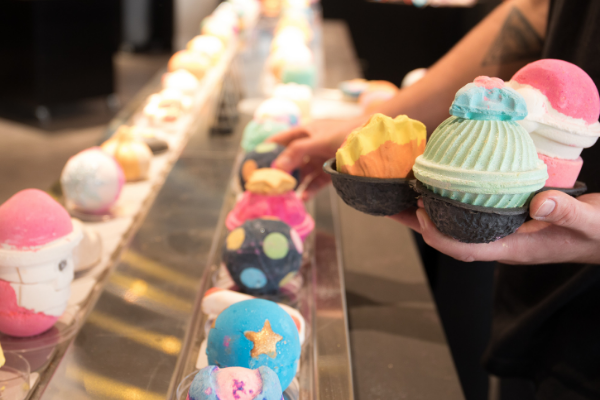 Image credit: Lush
"It's not adding technology for technology's sake, but actually addressing the problem," says Belling. "A lot of our products are over packaged, and while we don't want to do that, there are certain criteria we need from packaging. Through this digital packaging, we're solving a customer need, but we're also challenging the industry requirement for packaging. So we're not trying to force technology into a store, but looking at how it can enhance the experience." 
Body Shop - using advocacy as an incentive 
At The Body Shop, which relaunched its refills programme in 2019, the slightly larger size of the refillable aluminium bottles gives customers better value, and it plans to expand the offering to more products, formats and purchase channels.  
"By September 2022 we hope to have collectively saved 25 tonnes."
But it's global head of marketing for sustainable innovation, Georgie Coppin, who argues that retailers shouldn't rely too heavily on financially incentivising uptake of no-waste shopping.  
"We are encouraging our shoppers by educating them on the wider benefits of refilling and how all of our small acts ladder up to make real global change," says Coppin, who hopes to see a Refills Station in every Body Shop store by 2024.  
"So far this year, 50,000 people who switched to refill have saved 2.5 tonnes of plastic from going to waste. By September 2022 we hope to have collectively saved 25 tonnes.  
"Since launch we have found that more customers have returned to purchase another refill compared to a plastic bottle variant (12% vs 10%)."  
Sustainable packaging vs no packaging  
Yet Coppin recognises it may be unrealistic for retailers to deploy a no-waste approach for all products in all stores, meaning a greater use of recycled and biodegradable packaging should also be a priority.   
Naturally, Rachel Watkyn, managing director of eco-friendly packaging firm The Tiny Box Company, would agree, but makes two valid points.   
"The public complains about the excess packaging, but will not buy without food items being well wrapped. It is going to take a huge societal shift to comprehend shopping for food items with no packaging due to fears of germs, food tampering, and the handling of food items by other customers," she says.   
"With clothing, consumers have adapted well to placing purchased items into their own bags. Where this falls down is with online shopping, because by its very nature, in order to post something it has to be wrapped. Post pandemic we are looking at nearly 30% of all retail sales being done online in the UK."   
Sustainable packaging rather than no packaging is going to be more easily adopted by retailers in the short term, Watkyn believes.   
"If we were able to find completely recyclable solutions similar to glass for all other items, but with less fragility and with a proper recycling infrastructure, where the recycling process itself is not damaging to the environment, then society would finally have a way forward. But I think we are a few years away from this."   


If you're looking for more ways to make a sustainable and positive impact through your marketing, visit the CIM Sustainability Transformation Hub and discover how.