Pioneering new skills in financial services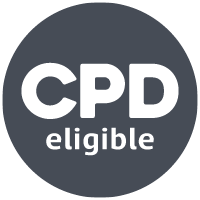 Last month, we explored how financial services marketing is drawing new personnel, with new skills, in an effort to modernise. But this is just the tip of the iceberg. Businesses must also look to widen the skillsets of those already in the industry, by embracing new mediums and strategies.
In the B2B financial services sector, marketing campaigns can take time to work because the products are complex and the services often have premium price points, making the selling process more complex than a simple retail transaction. Marketers in the sector have had to become well versed in long-term strategy, but have they done enough to embrace the digital age? Indeed, have they done enough to expand their skillsets at all?
As the new decade begins, the traditional financial services sector has to embrace new skills with alacrity, particularly in the digital space. Competitors such as digital bank Revolut, now valued at over £4bn and the UK's most valuable fintech start up, have emerged as disruptive competitors to the establishment big beasts using a customer-centric, digitally reliant product that appears, at first glance, to avoid the admin associated with big banks. These disruptors are now also competing for advertising time, with an introductory campaign from Starling that played very well to modern audiences.
At the inaugural CIM Financial Services Group's Marketing Leaders' Summit, speakers shared insight on how to use digital as part of the long-term strategy, but advised it will take a change of cultural skillsets in order for financial services to thrive.
Digital is part of everyone's job
If marketers operating within financial services marketing are going to embrace digital, it will need to facilitate digital transformation and integration across the business. This was articulated at the summit by Tom Hughes, Head of Digital Marketing, EMEA at Allianz, who stated that, "Marketing is a team that enables people to do digital."
Digital Marketing Strategies author Simon Kingsnorth was even more specific on the advantages of analytics: "It builds trust if you can use data to look at others with similar behaviours and, by using these tools, you can do more." Indeed, sales teams embracing digital tools such as Marketo – in the same way they do CRM systems – allows them to take more nuanced messages out to potential customers, even if it's part of a long-term sales cycle.   
Still, it is not just a case of doing digital, it's how you use it within your business. "These days everyone in an organisation has a digital role," said Kingsnorth. "Marketers now need to understand and integrate what different people with different digital roles in a company are doing to approach the market. So, if you have 'digital marketing' in your job title, you should probably change it."
Though day to day digital skills come through the workforce, Microsoft's Global Marketing Development and Strategy Director, Scott Allen, was very clear that strategy has to come from the leadership. Allen stated, "You have got to take leadership with you every step of the way. You've got to tap into those strategic mindsets." So, combining strategy and digital – which has long been a problem for marketing – is vital for the financial services industry. Digital remains the immediate, measurable method of keeping the leadership up to date with the results of their strategy, Allen divulged: "We can tell our colleagues at the top what's working and what's not – in terms of product as well as channel."
What's clear is that digital is now part of the overall marketing mix, with greater implications for financial services marketers than most. Strategic influencers within the sector are best placed to bring these talents into their own skillset.
It's still about data
In Microsoft's quest to become customer centralised, it used big data to truly uniform people, process, and technology. An added benefit of this was that it allowed for greater cooperation between internal teams, with genuine peer-to-peer collaboration at the top. "No matter our vertical, we are all on a digital transformation journey", said Allen, "we learn from each other. Digital transformation in marketing is about the close alignment of people, processes, technology and tools."
These are lessons here that undoubtedly apply to the financial sector. Finance has always had to be strict, and comfortable, with data, but has it really used it to the best of its advantage? Can it, therefore, be seen as a new skill that the profession could make use of?
The consensus from the summit was yes, it could not only be a considered a new skill, but it would open the door for new methods of content in multiple channels. Jamie Credland, SV, Economist Films, was cautious, but optimistic, about the new data applications, "There's a limit to how far we get with data – we don't just want clickbait. We want to know where data is relevant, and use that within a framework of what we're willing to do editorially to deliver content."
The news that senior leaders at the conference listen to podcasts, as well as reading white papers, might not be shocking, but it's an avenue that financial services content must start to explore in order to provide a customer-led experience. Allen put it best when he told the conference, "Digital engagement only happens when you have the right tools in place".
Times are changing, so change from within
Financial services as a sector has had a difficult decade, with the lingering reputational damage from the 2007 crash and the fast-growing competition from digitally savvy start-ups. It has responded by hiring from agile, fresh thinking companies; but it now must go further.
Ultimately, expanding the skillsets of the industry means an internal focus on what skills are needed. It is important to look outwards for talents in an ever-changing industry, but the rate of change means that there are potentially significant gains to come from empowering an existing workforce.
By embracing digital marketing, financial services can unify their internal objectives and put the customer back at the heart of their business. If the industry is starting to make progress by looking outside of its bubble in the short-term, it's long term goal must be to embrace new skillsets as part of its internal employee base. Merge the two, and it could be a golden decade for the financial services industry.


To keep up to date with the latest from the Financial Services sector interest group, please see our LinkedIn page.