How a new recruitment strategy could transform financial services marketing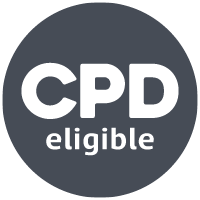 In an industry forged at the very heart of establishment values, financial services has been struggling with increased competition and decreasing brand loyalty. By looking outside the sector for fresh talent, marketers could start a brand-new golden age.
If you skim the surface, the previous decade has not been kind to the financial services sector. Following on from the iconic images of employees leaving Lehman Brothers as it closed in September 2008, trust in the industry has not improved even as the stock market produced all time highs. Last year, revenues and profitability took their sharpest deterioration in over ten years, with The Independent's quarterly survey revealing that even optimism amongst industry insiders is falling compared to previous months.
The industry remains a behemoth, making up over 7% of Britain's GDP, but it is facing increasing and sustained competition from new ventures such as Monzo and Starling; brands who are trading on a good reputation and starting to cut through to the core banking services that have long seemed sacrosanct.
This decline has not been helped by issues of regulation and screening in the hiring process, limiting the potential for bringing core marketing talent into financial services. Due to the tight controls governing the industry, organisations have typically looked inwards in their recruitment process, and the sector is not dealing with the new age problems it faces as a result. But that is beginning to change. Could a more progressive approach to recruitment already be beginning to reap rewards?
Understanding the needs of the organisation
In November 2019, the CIM Financial Services Sector Interest Group (SIG) held its first annual Marketing Leaders' Summit in Bloomberg's European Headquarters in London. Not only did they bring in senior level experts from banks, investment firms and assorted media professionals, many high-level marketers from outside the financial industry offered their own unique perspective on the benefits of a forward-thinking recruitment policy.
Scott Allen, Global Marketing Development & Strategy Director at Microsoft, was one such speaker. He shared how he believes that new talent bought in to his marketing team helped earn the board-level respect they had been missing, mainly through their newfound focus on data analytics. "Traditionally," Allen explained, "we hired creatives with a marcoms background. Now I'm bringing in data-scientists and tech experts. These are every bit as much tomorrow's marketeers as the creative minds – we need both, but even the creatives need to grasp data and digital now, there's no two ways about it."
Certainly, in Allen's five years at Microsoft, the focus of its people strategy has changed significantly. Under new leadership and a more honed focus on development, he shared with delegates that Microsoft has integrally changed from a business whose employees 'know it all' to one whose employees 'want to learn it all'. 
A new breed of marketer
There are undoubtedly lessons for financial services here. It's very clear that a renewed focus for recruitment is to bring on board on some of the characteristics that have made newer competitors so enticing. "They [financial services organisations] are really looking for people from e-commerce behemoths such as Amazon or Asos, or something more funky, newer, digital and agile," one delegate shared on the day. For financial organisations seeking digital skills, candidates from B2C and FMCG might well seem the obvious place to start. This indicates that, whilst some traditional banks have been slow to adapt, they now know the challenge ahead requires a faster thinking mindset. The attendee went on to add, "B2B can't stick to its old 'push' methods. We've got to be smarter in how we engage and draw in the customer."  
Indeed, this lies at the heart of the changes in the sector. Whereas financial services once sought to talk about brand, the long-term trust issues towards banking have started to erode the impact a brand name can have. Whilst profit remains the high priority of the industry, many financial services organisations are shifting their strategy towards customer experience and learning lessons from the engagement challenger brands such as Monzo, Revolut and Starling have quickly experienced. However, true customer-centricity requires meaningful investment to bring it to fruition. This invariably starts with people.
Customer experience before brand
Whilst Allen highlighted the benefits of digital transformation, and the need to invest in people who are bought into this strategy, it is the customer who must be at the heart of the journey. If customer experience now outranks operational excellence in the priority of marketers in the sector, what does this mean for the financial services industry as a whole?
Jacob Howard, VP Marketing at Deutsche Bank and Chair of the CIM Financial Services SIG, underlines the customer-centric model's unique role in banking: "In a crowded treasury space, it's a challenge to differentiate what you do as a financial institution from the next one. That's why we tried an entirely new approach to creating a dedicated community for Group Treasurers – which was recognised with a World Media Award for its focused campaign and results. The CIM Financial Services Marketing Leaders' Summit was a great opportunity to learn and share best practices across the industry."  
Certainly, financial institutions looking to differentiate themselves – a long time problem for the sector – could do worse than looking at how agile, fast thinking start ups have addressed that issue, and taking steps to ensure they have the workforce to deliver that competitive advantage.
In these times of change, marketing is perfectly positioned to lead the way in driving strategies for growth. If the financial services sector can continue with this customer-first approach, by broadening its approach to recruitment and retention, challenges around brand reputation could well become a thing of the past. Undoubtedly, fresh talent can bring a new advantage to the financial services industry.
Register for future events, keep up to date with the latest industry trends and network with like-minded peers by joining the CIM Financial Services SIG on LinkedIn or via the CIM website.