The modern guide to influencer marketing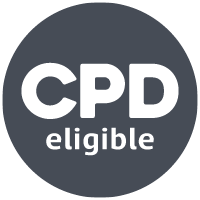 Working with influencers can be an effective way to get your products in front of targeted and highly engaged audiences. Endorsements of products and services can also help customers make decisions about what to buy. Indeed, in a recent questionnaire, around 3 in 5 people told us that they have bought something as a result of seeing it included in a post on social media.
However, some practices are illegal as they could mislead customers – and in turn this can damage trust in brands and influencers alike. The Competition and Markets Authority (CMA) has recently taken action to combat these practices, and published a guide to help influencers understand what they need to do in order to comply with the law.
What the law says
Everyone in the chain – from the brand, through to marketing and PR agencies, and influencers themselves – is responsible for complying with UK consumer protection law, so understanding what the law says will certainly help marketers when working with influencers.
Although social media is relatively new, the principles are enduring: be open, honest and transparent with audiences. And for influencers specifically, they need to be careful that they are not giving the impression that they are genuine consumers when this isn't true: for example, by suggesting that they paid for something when actually it was a free gift.
It's the job of the CMA to make markets work well for consumers, businesses and the economy. That's why we're concerned when we see practices that could mislead people, such as posts where incentivised endorsements (e.g. free gifts or payments) have not been clearly disclosed.
The story so far
The CMA has been investigating the social media endorsements market and, in January 2019, 16 celebrities, including Alexa Chung and Zoe Sugg (Zoella), promised to label their social media posts more clearly in future, to make it clear when they had been paid or rewarded to endorse something.
Our guide aims to clarify what compliance means for influencers and those working with them in practical terms, so that they play by the rules – and, most importantly, so that their audiences aren't being misled.
What marketers need to know
There is usually more than one way to clearly explain a relationship with a brand or business, and/or any payment or incentives received for an endorsement. The CMA's guide is not prescriptive about how to disclose these relationships. We believe that, because social media platforms are so varied and keep evolving, understanding what the law requires is the key to helping influencers make the appropriate disclosures.
Following the below steps will ensure you remain within best practice guidelines.
If you give an influencer a free gift or loan of a product – solicited or otherwise – and the influencer chooses to post about it, you should expect to see them clearly disclose that the gift was free. This is worth bearing in mind if you regularly send your new releases out to a selection of influencers. It's fine for them to post about them, but influencers must make sure they clearly disclose that they received them for free.
Some influencers you've worked with in the past might choose to endorse your brand after the commercial relationship has officially ended, but they need to let audiences know they worked with you previously. As a general rule, anything within the last year needs to be disclosed.
If an influencer receives any financial reward when their followers buy products and services that they have chosen to refer to in their posts, this needs to be clearly stated. For example, using affiliate links or promoting products they have partnered with a brand to create – if they get a cut, audiences need to know.
Influencers must not give the impression that they have personally used something and/or personally achieved any results from it if this is not true. For example, if you are looking to partner with an ambassador for a shampoo and show off how glossy it has made their hair – the influencer needs to have actually used that shampoo and be showing genuine results!
Disclosures need to be upfront and prominent – e.g. not revealed only after audiences click for 'more info' or look at the influencer's profile page. In practice, they must be the first thing that people see, so they can decide if they want to engage further with the content.
Disclosures should be clear, unambiguous and non-misleading. For example, vague hashtags like #sp #spon and #[brandname]ad do not go far enough.


What marketers should do when working with influencers
Make sure the terms of your contract with influencers are consistent with consumer protection law, and never try to stop them disclosing their relationship with you. Take legal advice on contracts and bring the CMA's guide to your adviser's attention.
Review the posts from the point of view of the audience. Ask yourself: what information does the audience need to make an informed decision if they are thinking about buying something? Do they have this information? Thinking about it from their perspective will help you understand what needs to be included.
Make sure appropriate tools, tags and/or wording are being used for the platform. On Instagram, for example, influencers might use the 'paid partnership' tool, or #ad if that is the clearest way to explain their relationship with any brand/business. But don't assume these tools are always sufficient, as they might not be in your specific case – and it is your responsibility to explain what the relationship is clearly and transparently.
If you see something that doesn't look right, query it with the influencer – and seek legal advice if you are unsure.
Have a look at our guide for more advice, including examples of practices that don't go far enough. If you see any of these, it's a red flag that the audience might not be getting all the information they need.


With customers increasingly aware of influencer marketing and its regulations, compliance with consumer protection law can help you build trust, protect your brand's reputation and improve the social media endorsements market as a whole.


Read the CMA's full guide for influencers here. 


To find out more about building a comprehensive digital marketing strategy, attend CIM's Digital Marketing training course.