The new marketing CV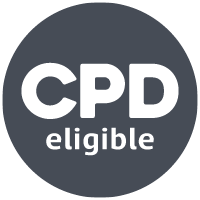 Please note this article was published in 2018. For up-to-date information on the coronavirus outbreak and how it's affecting marketers, check the Exchange homepage for the latest content.
Marketers are tasked with keeping up with a rapidly evolving business landscape and eye-wateringly fast technological change. At the same time, many will be seeking to boost their careers during this time of flux. What key skills will marketers need to have on their CVs in the coming years?
Skill: Data analysis
With data now increasingly used in campaigns and strategies, marketing teams are expected to take a role in analysis and interpretation in order to generate insights and determine a course of action. Therefore, being comfortable with data sets and analytics tools is a big advantage for marketers. 
The introduction of new data privacy legislation, such as GDPR, has upped the ante even further. Digital marketers are now tasked with designing and executing campaigns while remaining compliant, which requires a thorough grounding in the regulations, and a certain amount of entrepreneurial creativity. 
Get ahead: Keep up to date with the latest developments concerning GDPR, and research how data is used in marketing campaigns to stay ahead of the curve.  
Skill: Strategic thinking
With so many changes taking place in the technology sphere, it's easy for brands to stray from their key offerings. Knowing how to establish a marketing strategy, hone brand values and a brand purpose, and, above all, stick to them, is a crucial discipline. It requires the ability to differentiate a passing trend from a major opportunity, and involves seeing the bigger picture regarding the businesses' market position.
Get ahead: Do you have a clear view of your organisation's marketing strategy? How would you develop an alternative strategy if trading conditions were different? Try a few 'what if' scenarios to develop your strategic thinking.
Skill: Communication, empathy, storytelling
While much energy is directed at developing technical skills, marketers mustn't forget the usefulness of less formal competencies, for example, communication and empathy. Part of the job is being able to bring people with you – and that goes for your team, and also business decision makers. Coherently communicating your needs, achievements and future plans is a vital aspect of day-to-day life as a marketer.
Equally, now that many organisations are putting the customer at the heart of what they do, it's increasingly important for marketers to see things from their perspective. Empathy is the critical skill here. Remember that true marketing innovation comes from insights about what consumers need and don't yet have. As the points of interface between brand and consumer multiply, it falls to the marketer to keep an order to these interactions. This often involves collating feedback, reading between the lines to work out how customers really feel, and communicating that to the wider organisation.
Often the most powerful means of communicating messages internally and externally is through the use of storytelling. This involves using one of several pre-determined patterns to structure the information you want to get across. It can help you to engage your audience – either customers or colleagues – and remember the content. As the density of information increases in the future, storytelling will become even more essential, to cut through and communicate core concepts in an efficient manner.
Get ahead: How well do you understand your customer? Is it time to stop being a 'broadcaster' for the brand, and add a 'social listening' project to your CV? How could customer testimonials and advocacy help improve your storytelling?
Skill: Measurement tools
Digital channels are key to any holistic marketing strategy, but 'spray and pray' approaches to digital communications are inadequate if that strategy is to have solid foundations. Understanding the fundamentals of site design and e-commerce platforms, and how they integrate into strategy, can be of great benefit to an in-house or agency team. However, a rounded knowledge of measurement and optimisation platforms, such as Google Analytics, is invaluable, offering insights about website performance and visitor traffic patterns. Almost all businesses will find your competence with this tool useful, and it's likely to remain a key platform for the foreseeable future. If your measurement and analytical skills extend further, into creating and using dashboards that offer 'single customer view' possibilities, then all the better. 
Get ahead: YouTube videos that explain the basics of Google Analytics are widely available, if this hasn't been part of your remit in your career so far – but for a deeper understanding, training may be required.
Skill: Demonstrating ROI
Today, marketers are under pressure from within organisations to demonstrate the return on investment of their activities. In order to achieve this successfully, it's helpful to develop your financial know-how. Many marketers hail from a more creative background, so this isn't something that will necessarily come naturally. But learning the difference between revenue and turnover, for instance, as well as being comfortable understanding the concept of KPIs, will allow you to be more confident when looking for more senior roles.
Get ahead: An online resource such as Investopedia.com can help bring you up to speed with the basics of business and economics. Also, in the next company update, make a note of any unfamiliar terms and ensure you research them.
Visit CIM's dedicated marketing jobs site to take the next step in your career.