What digital skills do marketers need now?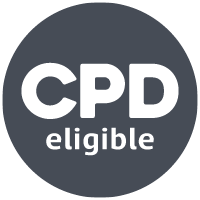 Want maximum return on your organisation's digital marketing efforts? Upskill your team, says CIM course director Daniel Rowles
Digital marketing has long provided an opportunity for SMEs, entrepreneurs and start-ups to compete against global organisations, with larger teams and plentiful resources, on an equal footing. However, as competition heats up in the digital space, smaller businesses need to be aware of their own strengths and limitations – and those of their competitors – when it comes to digital skills before they know how to compete effectively.
But where do they start?
The Digital Marketing Skills Benchmark is the first study of its type and scale that looks at skills across such a wide range of industries and levels of seniority. Rather than being opinion based like many other studies, the core of the benchmark actually assesses the skills of thousands of individuals (and you can complete the benchmark yourself for free here)
This approach allows for an honest look at digital marketing skills and identifies the challenges that will need to be overcome to allow businesses to thrive.
Why does this matter? Well, digital marketing is increasingly critical to business success and spend is increasing year on year. Figures from the Advertising Association (AA) and Warc show spending on search and online display grew by 17.8% and 17.4% respectively in 2019, while TV advertising fell by 3.5%.
Meanwhile, the skills needed for successful digital marketing are changing all the time. As digital constantly expands and changes, a wider range of talents are needed to keep up and, our research suggests, many marketers are standing still or, even worse, falling behind.
In short, if businesses are to succeed in the digital world then they need to make sure they have the right skills in their marketing teams. So, what are the central findings of our research into those skills and what do they mean for businesses, particularly smaller ones looking to compete with big name brands?
There has been a lack of progress in the last two years
When we look at a comparison of knowledge levels now against the inaugural Digital Skills Benchmark from two years ago, we can see only small percentage increases in some areas, and no change at all in others. Digging deeper though, it's not enough to merely say that skills have plateaued or flat lined if we want to identify improvements, because it's a little more complicated than that.
Mid-senior level management knowledge has drifted across many digital disciplines
In many head of department level roles, knowledge has slipped over the last two years as middle management have to increasingly oversee a diverse skill set; in short, managers know less than their employees. This should really be a wake-up call for many organisations, as the very people they rely on to manage the teams implementing their digital plans, are seeing their skills worsen.
Smaller businesses with a flat management structure, and easier knowledge sharing abilities, can use this agility to their advantage. Often with fewer management roles, small and agile businesses are perfectly placed to overcome this knowledge drift and may be able to gain a competitive advantage over their rivals. Flatter structures also allow for easier, at times almost organic, knowledge sharing activities when it comes to digital projects.
Social, SEO and Usability are getting more complex
Social Media, Search Engine Optimisation (SEO) and Usability have all seen slight decreases in scores since the initial report from 2018. This is indicative of the increasing complexity of these disciplines. User expectations of our apps, web pages and company social media accounts have only increased in recent times and, with this trend set to continue, the skills of those engaging with them will need to improve.
Junior marketers have the digital knowledge
At the intern, assistant and executive levels we have seen very significant levels of improvement across a wide range of digital disciplines. This shows considerable improvement in training and education for entry and junior level positions and potentially a clearer knowledge of the importance of these skills amongst junior marketers.
There has been an expectation that the next generation of "digital natives" will enter the job market already highly skilled in digital technology and this research does seem to bear this out. Smaller companies must find ways of making their employer brand palpable to these naturally skilled marketers and streamline their recruitment process in order to grab them before the household names do.
What does it all mean?
The most pressing finding is that if we don't continually update our skills, they will become out of date very quickly. The businesses that succeed will be those who invest in the skills of their marketers. We need to develop a culture of ongoing learning within our organisations, at all levels of seniority.
Worryingly, our research also suggests that very few organisations are currently doing this. Despite businesses increasing their spend on digital marketing, the skills in their marketing teams have, at best, plateaued.
There is a big risk, therefore, that businesses are not getting the bang for their digital marketing buck. On the other side of the coin, there is a clear opportunity for those businesses that do invest in training.
Finally, it's a good sign that the next generation are coming through more highly skilled than the last. Yet, it is nonetheless essential that the people who manage them have a strong enough understanding to be able to shape their organisation's strategic marketing approach. 
Digital marketing is a rapidly changing area; the only way to keep up is to adopt an equally agile approach to training and development. SMEs, start-ups and entrepreneurs will have to use their increased flexibility to recruit new staff but, more importantly, train existing employees in the areas that will yield the highest reward, at all levels of the business.
To download the report or benchmark yourself and up to 10 members of your team for free, click here.
Members can learn more about what digital skills marketers need now by watching Daniel's webinar. Watch on demand and find out how to future-proof your digital skills. To access all of our exclusive webinars and more, become a member of the Chartered Institute of Marketing today for as little as £15 a month.