Understanding your customer's digital journey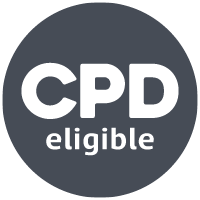 Broadcast:

Monday 16 March 2020

Ciaran Rogers
This webinar is now available to all users of Exchange. In light of the current circumstances, and to keep more people in touch with the marketing community, this webinar was released to non-members on 30 March 2020, two weeks after broadcast. Our members will continue to get exclusive access to live presentations of all member exclusive webinars.
Do you struggle to see the story and the user journey behind your analytics data? Do Google Analytics Graphs and Charts have you glazing over and looking for an escape route? If you can't make sense of your customer's digital journey, join marketing trainer and author Ciaran Rogers from Target Internet in this webinar exploring how marketers can measure online and offline results more effectively.
In this practical session we explore the variety of ways to get insightful data from your analytics but we'll also cover:
Elements analytics can't measure
Multi-channel funnel reports
The tools you need to measure your digital activity better.
Watch on demand, in this open access webinar, to find out more about understanding your customer's digital journey
Learn how to optimize landing pages with SEO, improve conversion with PPC, increase awareness with display advertising and much more. Master the practical skills of digital marketing with a brand-new flexible on-demand online course, developed by CIM in partnership with Target Internet. Discover more.