Future proofing your digital marketing teams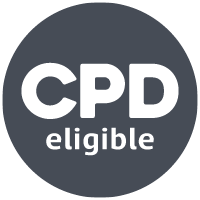 Broadcast:

Wednesday 16 September 2020

Daniel Rowles
In this highly practical webinar, award-winning speaker, author, and CIM Course Director Daniel Rowles will guide you through the latest research that shows what digital marketing skills your team need and how you can build a culture of constant learning.
Using practical tips, tools and techniques that you can take away and use straightaway, Daniel will outline not only what you your team need to know, but the easiest ways of improving their knowledge and keeping them up to date. Attendees will leave with a copy of the Digital Skills Benchmark, a practical guide to Digital Skills in 2020.
Listen on demand now to learn more about:
Marketing Skills in 2020

What the Digital Marketing Skills Benchmark tells us

The skills your team needs now

The skills they'll need in the near future

The easiest ways to build their knowledge

How to keep them up to date.