The 'ordinary' influencers generating extraordinary results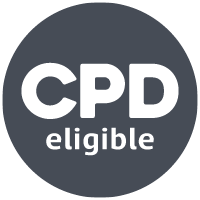 How can a new wave of more down to earth influencers provide greater value and cut through for marketers as they seek to navigate changing consumer behaviour and priorities? 
22-year-old New York-based TikTok star Gigi Robinson has amassed over 135,000 followers, all while still being at university. Her Gen Z-focused content clearly strikes a chord with her fan base, but there's one big thing that sets her apart from other influencers. 
She suffers from three chronic illnesses, which she highlights regularly on her channel, talking not only about its impact on her life but aiming to normalise the topic of disability within lifestyle content.
And brands are paying attention. In just eight months last year, Robinson earned over $21,000 (around £15,000) from brand sponsorships and partnership. She has struck deals with names like Philosophy and Amazon Prime Student, and is now working with an agent to negotiate contracts with more high end brands. She is regularly inundated with unsolicited packages of samples and gifts with the hope she'll review them on her channel. 
"I deliver high quality work, with the understanding that it's not just a sponsored post: it's me sharing something with my followers that says I trust their values, that they're somehow doing something to support youth, social injustice or sustainability," she says.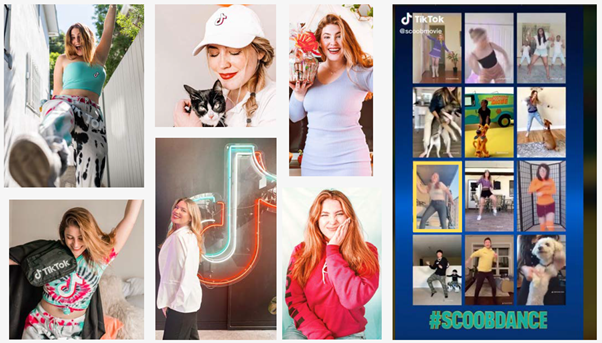 Source: Gigi Robinson
"They also know it will be a product I genuinely use and that helps me. I'm not just getting paid for this - when it goes into my feed, it becomes a piece of my work." 
The rise of ordinary influencers
With the killer combination of a clear niche, high engagement and a close connection to her audience, Robinson is part of a growing movement of ordinary people gaining traction as social media influencers. 
It's beyond even the concept of a micro-influencer, but someone with a strong message that offers a true alternative to the glossy personas that have so far dominated influencer marketing. 
But since the public backlash in January over reality TV and social media stars flaunting overseas trips while the UK and much of the world languished in lockdown, the reputation and value of influencers as a whole to the brands that rely on them to reach their audiences has been threatened.
As a result, marketers are increasingly gravitating towards and seeing results from alternative micro-influencers like Robinson, as they seek to better align with their priorities amidst a sensitive social and economic climate.
Working with influencers to drive inclusivity
Conveying inclusivity through influencer marketing is spurring more brands to take a more diverse approach to who they work with, believes the chief executive and co-founder of disability marketing agency Purple Goat, Martyn Sibley. 
Disability influencers like wheelchair-user Alyssa Higgins of Wheel Life in the Wheel World (not affiliated with Purple Goat) can command up to $2,500 (around £1,810) per post, according to data from influencer analysis platform Hype Auditor.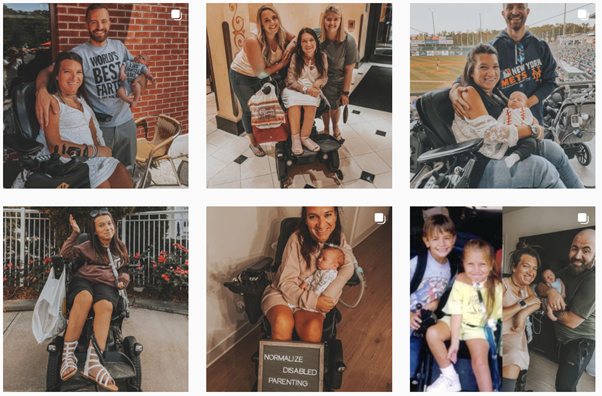 Source: @wheel.life.in.the.wheel.world on Instagram
"The positive change around diversity and inclusion in business means brands that exclude any person are being called out. Inclusion is non-negotiable like sustainability now," states Sibley.
"Since founding Purple Goat in April 2020, we've run some great influencer campaigns for the disability community. Brands like Tesco, Starling Bank, Highways England and Virgin Media have embraced disabled content creators, with many more stepping forward now, recognising the $8tr (£260bn) disability spending power. 1.3 billion people globally and 14 million in the UK is a large untapped market."
Purple Goat's work with Tesco and 26-year-old UK disability influencer Pippa Stacey was even featured by the BBC this year. The supermarket's Father's Day "Food Love Stories" campaign saw Stacey try 'easy bake' recipes to suit her chronic illness and the limited energy it leaves her with. 
Despite having just 12,000 Instagram followers, Stacey's content outperformed that of non-disability influencers, according to Purple Goat, achieving a 22% engagement rate  and 3.2% click through, compared with mainstream benchmarks of 8% and 0.8% respectively. 
The impressive results have seen Tesco's marketing team escalate its work with Purple Goat, partnering with 12 more influencers to communicate its new in-store disability facilities.
"We believe that being an inclusive business makes us stronger and we want our advertising campaigns to represent everyone, showing the breadth of the communities and customers we serve," a Tesco spokesperson says.
Creating authentic connections with ethnic communities
This trend of achieving higher engagement from audiences of influencers with a much smaller, but targeted base is also being seen across ethnic communities, says Martin Rothwell, client relations lead at ethnic marketing agency GottaBe! Ethnic. The agency's books include over 4,500 brand ambassadors who speak 45 languages collectively.
"'Alternative influencers', in some cases, are more appealing and effective than mainstream mass influencers because of their connection with their audience. When you look at mega-influencers, these people used to be people we aspired to be like, whereas now their lives seem unattainable and unrealistic," Rothwell explains.
Wajiha Arshad, brand manager at Pakistani cooking brand Shan Foods, echoes this sentiment. She recently worked with GottaBe! on an influencer marketing campaign with UK South Asian influencer Zara Azii to promote a ginger and garlic paste product, attracting high engagement and thousands of likes.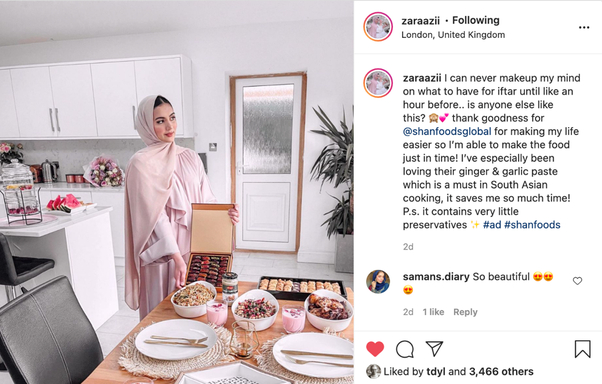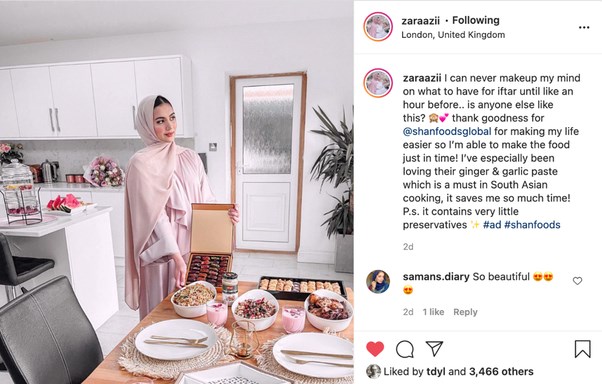 Source: @zaraazii on Instagram
"We definitely feel that using niche and region-focused influencers has helped because it creates a deeper resonance with a multicultural audience and gives a more personal touch to the campaign," affirms Arshad.
"Since the target audience trusts niche influencers more, it often leads to easier conversions to volumes, especially compared to more traditional models of communication."
GottaBe!'s most recent whirlwind hit, though, is Aleksandra Fiddler, a UK-based Polish translator, who lost most of her business when the pandemic hit. Over a year ago, she launched a Facebook Live channel to translate UK Covid announcements for the Polish community here. 
Now broadcasting regularly to over 122,000 followers, Fiddler is attracting increasing interest from brands. Although she only began monetising her channel from November last year after the workload became nearly full time, Fiddler has become the face of money transfer provider Skrill, Pol Plan insurance, education organisation Motivation Academy and a number of SMEs.
"The main focus of my show has always been the interest of the Polish community in the UK.
The idea of my viewers paying for content as subscribers was never an option and never will be, so I had to find a way of supporting the channel and keeping it free, through brand partners," says Fiddler.
Alternative influencers perform as budget constraints prevail
Despite the traction that alternative influencers signed with Purple Goat and GottaBe! are experiencing, Rothwell from GottaBe! clarifies that marketers aren't necessarily spending more, but are reevaluating how they are investing the budget they have available.
"Spending is remaining the same or dropping, likely due to budget restrictions due to Covid. This is forcing an increasingly value focused approach with brands more interested in tangible ROI - whereas before there might have been a greater focus on so-called 'softer' targets such as brand awareness," he reveals.
"'Alternative influencers' are a great way of achieving this for the brands we are working with, enabling them to target a very specific audience who feel closer to the influencer. This relationship will typically bring much better campaign performance and thus provide much greater value."
Find out how to build and nurture relationships that deliver results with our one-day virtual training course on Influencer Strategy. Book your place today.