Starling Bank calls on marketers to diversify creative imagery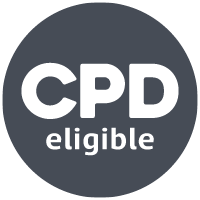 The challenger bank, Starling, has led confronting new research highlighting disparities in finance-related stock imagery - and says it's time for brands and media owners to make a conscious change in how they illustrate their work.
Starling Bank CEO Anne Boden has had enough of the difference in how men and women are portrayed in media images when it comes to handling finances - and the brand's latest campaign aims to change that.
"In women's magazines, it's always about women not being prepared to be comfortable with money or being ashamed about spending, and with articles about scrimping and saving - it's all about little money rather than big money," she reflected during a media briefing last week.
"The men's narrative is more powerful, on topics like investing in cryptocurrencies and about how you control money rather than the other way around. These images stay with us for an awfully long time.
"I'm a woman that has started a bank - I'm good with money. However, when put in a circumstance where everybody's talking about, say, spending too much money on shoes, I will join in, and be embarrassed about owning and spending my own money. So if those stereotypes influence me, they're going to have a far bigger effect on people who haven't got that confidence with money."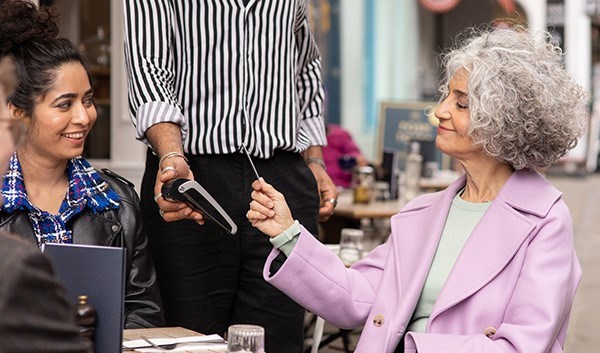 Research by Brunel University exclusively commissioned by Starling backs up Boden's instincts in quite a disturbing way, as its #MakeMoneyEqual campaign continues beyond its 2018 analysis of gender-based wording in financial articles. 
This time, researchers studied 600 of the most popular photographs of women and men in relation to finance across three undisclosed - yet "leading" - image libraries. They found an "infantilisation" of women, who are more likely to be pictured with coins, while men are mostly shown with notes. The researchers observed that men are also usually counting or even showing off with their money, and are more likely than women to be socialising with other people where they are handling notes. Women, on the other hand, are portrayed alone in most images.
The researchers concluded that women are also rarely portrayed as decision-makers, with images deferring to men as the ones signing documents and shaking hands, while women watch on. A Google image search found these images appear on up to 180 websites, demonstrating how widely used stock photography is.
"These depictions really matter. They negatively affect not only how people are treated, but also how they feel about themselves in terms of money, which is typically used to symbolise power, influence and freedom," said Brunel's Professor Shireen Kanji, co-author of Starling's report.
In response, the bank commissioned bespoke new photography to create a more progressive portrayal of women and money in today's world, as part of its new #MakeMoneyEqual image library that it has made open for public use.
The images feature an older mother with her deaf adult daughter and her daughter's girlfriend, a professional in a headscarf in an office setting, a young family entering into a large transaction with the mother signing documents, and a tattooed small business owner.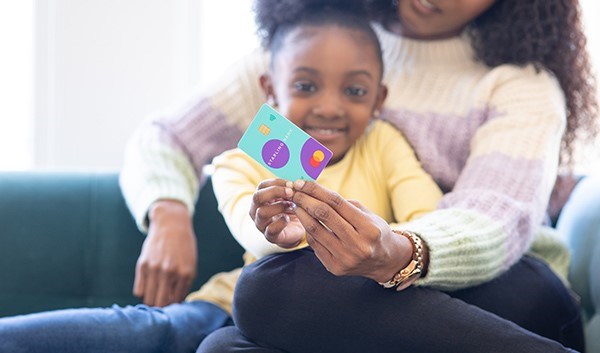 Starling's Boden believes the campaign, which is issuing a rallying call to media owners, editors and marketers to search beyond stereotypical stock photography, can play its part to help end financial inequality - and form a long-term core pillar for the Starling brand.
"This is something where we have a platform. I'm passionate about portraying women differently. This is one piece in our bid to make the media reflect us better. I don't see any images that show women who are confident with money. And I've got to where I am today, despite all these images. This is us trying to correct those biases," she said.
Getty has, of course, launched its #ShowUs collection of 14,000 photographs aimed at "shattering beauty stereotypes by showing female-identifying and non-binary individuals as they are", to enable media and advertisers to "reflect the authentic experiences of women around the world". Meanwhile, Shutterstock has published tips on representing female entrepreneurs in photography and released a collaboration of diverse photography with a specialist stock image provider. 
Theoretically, then, marketers and media owners have a growing array of imagery to choose from to authentically illustrate their work. Yet, as Brunel's research shows, the message hasn't filtered through to finance. It will be down to marketers and media owners to make those conscious choices to demonstrate the demand for realistic imagery - and end stock photography stereotypes.
Creative is one key component of an overall brand strategy. If you're looking to develop your strategic marketing skills and emerge as a genuine thought leader, then sign up for our Marketing and Brand Strategy virtual course. Once signed up, the content will be available for you to digest, at your leisure, for up to 12 months.