Diversity & Inclusion: Are marketers doing enough?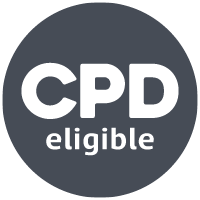 "Many successful companies regard Diversity & Inclusion (D&I) as a source of competitive advantage. For some, it's a matter of social justice, corporate social responsibility, or even regulatory compliance. For others, it's essential to their growth strategy." – McKinsey & Company, Delivering through Diversity.
Marketing professionals, associations, educational institutions, and all those working in the industry sector, have a vital responsibility when it comes to diversity and inclusion. Due to the various roles they fulfil – from strategic thinking, to questioning the status quo, driving change and assuring customer engagement – they must be diverse and inclusive in all aspects of their work, whether they are in creating, shaping, or communicating campaigns. This work not only has huge promotional impact, but also a significant effect on the bottom line.
"Marketing communication needs to more honestly reflect the world in which we operate."
Yet, unconscious bias and a lack of diversity and inclusion across almost every touchpoint in the marketing industry risks a discord with customers and their loyalty to brands, products, and services. Whether it's a lack of awareness, lack of a strategy, or simply failure to reach full social and economic potential, all marketing communication needs to more honestly reflect the world in which we operate.
To be more representative, marketing, advertising and recruitment campaigns should reflect the 'what', 'how' and 'why' we communicate.  They should represent diversity and inclusion to reflect society as a whole, and connect with audiences, customers and communities, who will judge via media and purchasing choices how much they feel respected, valued and included.
Setting the standards in marketing for D&I
Marketers and agencies play a pivotal role in embedding sustainable business practices. As 'changemakers', we can strategically influence and operationally drive inclusive marketing forward.
We have seen many international campaigns about unfairness in society, from disabled and plus-sized models, to Black Lives Matter, LGBT rights in Russia, to the current conditions for women and children in Afghanistan. We know that people care about these issues politically, socially and morally, and that these concerns trickle down to everyday purchasing decisions.
Marketing communications must set the standard for diversity and inclusion for brands, marketers, and their value-chain partners. The high-profile visibility of campaigns and the power of social media to challenge brands that only play lip-service to diversity and inclusion, means you cannot afford to fall behind the curve. If you do, you run the risk of creating campaigns that are less productive and endanger both brand reputation and the bottom line if customers feel disregarded, excluded, or discriminated against. Many studies show that people feel advertising and marketing does not always represent the world around them. CIM's recent CMO50 report showed that two thirds of leading CMO's in the UK believe too little is being done to promote inclusivity through marketing. Read the full report here.
Globally, brands do not represent ethnicities or people with physical or mental disabilities in their campaigns. As marketing professionals, we must actively encourage companies and individuals across the globe to consider how to increase equality and inclusion to mirror the real-world demographics.
Best practice in D&I marketing
In short, inclusive and diverse marketing is an effort that resonates with individuals from different backgrounds and cultures. It creates content that reflects the diverse communities that brands are trying to target.
Today, promoting brand image means defining and interacting with consumers as unique individuals – including people from all walks of life, ethnicity, gender, physical ability and socio-economic class.
However, that doesn't necessarily mean that you should cater to every single demographic. Rather, it's about identifying which groups are drawn to your brand and creating campaigns that connect with them on a deeper and more personal level.
Some of these campaigns aim to break norms and stereotypes, while others are created to elevate diverse voices and inspire positive social change. Then there are brands who utilise inclusive marketing to represent unique people in the real world.
When you connect with your audience through the right choice of words and images, you align your core values with that of your audience.  Nowadays, people are increasingly buying products based on a brand's values.
Where to start with D&I in marketing?
When it comes to diversity and inclusion in marketing communications, the process should start with your own teams and work practices, as well as the brands you are marketing. A D&I strategy that satisfies consumer demand for being more inclusive, can provide access to new markets, capture new audiences, enhance brand authenticity, and steal a march on competitors.
As marketing professionals and leaders of marketing teams, we need to learn about bias, build key skills and work across boundaries. We must become a champion for behaviours that facilitate deeper understanding, and change communication in the industry to see better results and build a fairer, inclusive future that works for everyone.


If you want to kick-start your D&I marketing journey, register for our upcoming webinar to explore and discuss challenges with diversity and inclusivity in marketing and how to address these issues. 
If you are interested in learning how to review your marketing communications, recognise unconscious bias and create diverse, un-stereotyped and inclusive content marketing, then sign up for our brand new Diversity and Inclusion in Marketing Communications training course. You'll discover how your business can accurately and authentically represent the true diversity of its consumer base.