Pride 2021: Marketing fails to have courage with diversity & inclusion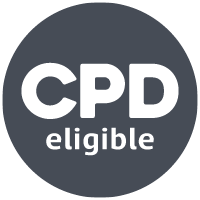 Purpose, say marketers, is vital. But in a global society there's nowhere to hide when promises are fudged, warns Morag Cuddeford-Jones
Should you have managed to miss the explosion of rainbows in Twitter avatars, refashioned web banners and general brand be-glitterification, Pride 2021 is here. Somewhat curtailed by Covid, the month-long celebration of LGBTQ+ culture is still a riot of colour and special events that give the community and its allies an opportunity to take centre stage.
But for all the fun and frolics, it's important to remember that Pride represents a decades-long struggle by the LGBTQ+ community for acceptance, recognition and rights that is not historical – that fight continues today.
Brands and marketers are understandably keen to demonstrate their allyship with the community, hence all the avatars. However it is something to be done with great care and self-awareness on the part of the business. I don't think I can put it better than this tweet:
If you profit from a community make sure you are giving back to that community. Especially in the months where they're not at the forefront. That's all.

— Nicole Raquel Dennis (@NicoleRaquel_D) June 5, 2021
It's encouraging that we are seeing diversity and inclusion (D&I) talked about more and more from all angles, whether it's race, ability, gender, sexuality or other potential discriminatory factor. But we must be careful to make sure that it really is embedded in the organisation's DNA, not trotted out during the most appropriate festival or, worse still, memorial. Putting up a flag without taking positive action is performative and reeks of rainbow washing. Some brands, such as Direct Line, have made a point of stating during this month that their LGBTQ+ activism is year-round, not just for Pride. 
Perhaps even more challenging for businesses, though, is the global marketplace. While we still have our hurdles to overcome, being open and forthright about values is something that is generally embraced across Western Europe. I was tempted to write 'the Western world' but then this story about a Texan bakery and its Pride cookies made me think we're definitely not there yet.
Not every territory is so comfortable with a strong statement of purpose and brands often find themselves toeing the line. Several blue chip brands were taken to task for adding rainbows to their social logos in accepting territories, but leaving them unaltered in regions where, one report suggested, their allyship is most needed – countries where LGBTQ+ rights are most at risk.
In CIM's member-only magazine, Catalyst's Issue 2 of 2021, Polish PR expert Matylda Setlak revealed the challenges facing brands in territories where more liberal attitudes are not always welcomed. She noted: "Polish internet users declare that they strongly oppose direct acts of support by companies for the LGBT+ community."
Referring to a Wavemaker survey she reveals: "The overwhelming tendency among the respondents seems to be the desire that brands maintain complete neutrality in terms of supporting the LGBT+ community. As much as 60% of respondents believe that companies should avoid explicitly aligning themselves."
How brands maintain neutrality but stay true to their purpose is a difficult question, both from an ethical and professional perspective. In our next edition of Catalyst, out mid-July, Chris Stokel-Walker examines the dilemma further through the lens of businesses operating in China. It is no spoiler to reveal here that there is currently no easy answer.
That doesn't mean there is an excuse for inaction. Wherever possible, brands and the marketers that lead them should clearly be taking whatever steps they can to the benefit of society as a whole. Examine your D&I policies and make sure the words translate to action, not just during a month of rainbow avatars, but 365 days a year, every year. Even the smallest of steps can take you in the right direction and help you move from performative to transformative.
Find out how to create and deliver a robust D&I strategy for your organisation in our brand new Diversity and Inclusion in Marketing Communications training course. Sign up now to discover how your business can accurately and authentically represent the true diversity of its consumer base.