Where brands should focus investment post-Covid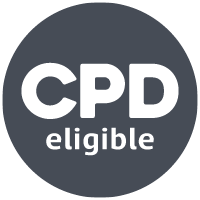 In a time where external circumstances have disrupted even the best laid strategic plans, what are the key areas of focus that will drive long-term growth in a post-normal world? In his day job Republic's Damian Low advises brands on strategy; here he shares his priorities for them going forward.
The last year has been one of the most difficult brands have faced. The challenges, from becoming digital-first through to staying open amidst staff shortages and a fall in both demand and supply, have been well-documented and not always made the most uplifting of reading (though there have been many brilliant examples of local businesses adapting). With this in mind, rather than taking yet another retrospective look at what has happened, I wanted to share thoughts on what brands need to say and do to ensure long-term success as we emerge from lockdown. Further than that, these are the priorities that brands must focus on whatever the new normal looks like and whatever circumstances throw at them.
There is no doubt that the consumer-brand relationship has changed since the start of Covid. The pandemic has made people reassess their spending habits and expectations for what society should look like moving forward. These both significantly affect brands. For brands to prosper in the next five years, they will need to focus on three specific areas:
Demonstrate value like never before
 An anticipated impact of COVID is an increased income divide in society. For every individual who has managed to save more in the last year, there will be many who have sadly been put into a far more financially perilous situation. This represents a challenge for brands, many of whom have seen their revenues drop significantly.
The first instinct of many may be to increase prices to make up for this lost revenue, but this will risk alienating many consumers and pricing out that much more. Increasing prices at a time where many have become worse-off at best will make brands look out of touch with reality and, at worst, turn consumers away. There's a reason Lidl and Aldi have been so successful in recent years, they know the price points their customers can afford, so value is already priced into their proposition.
Unfortunately, many consumers will have less spending power moving forward and the prices brand choose to charge for their products will need to reflect that they are both aware and sympathetic to this plight. CIM members who have seen our recent webinar on the psychology of pricing will be aware that price points are often the first image of the brand, the first association consumers have with that particular business. Sensitivity around this should only increase; prices shouldn't necessarily. Whatever your business model, marketers will need to be more aware of that often neglected fourth P – price.
Differentiate or decline
 A lack of spending power among many is not the only challenge brands face. Many over the last 12 months have enjoyed the changes to their lifestyle with sectors such as fashion and, due to restrictions, entertainment and hospitality have seen a big drop in spending. Consumers are now questioning whether they will go back to spending as much in these sectors. Even in a previously experiential economy we must accept that people have adjusted and a short-term spike, post restrictions being lifted, may not be a significant view on the long-term trends.
This means brands will have to give very compelling reasons for consumers to spend on such items and differentiate themselves more than ever before. There are two ways brands can immediately begin to differentiate themselves.
Firstly, and conversely, now is the time for experiential retail. Brands that succeed won't just provide a transactional experience, but a unique one. A fantastic example is Selfridges. You don't just go there to buy an item of clothing, there's afternoon tea, a cinema, in-store events. You go there for an experience and they certainly deliver. Primark are trying this in Birmingham right now, so you have an example of two businesses in the same sector, at different price points, taking the same route to profitability.
Secondly, and intrinsically linked to experiential, is to have a holistic offering. The more you can get consumers to do under one roof, the more chance you have of them choosing your brand. Again, department stores have been doing this well for years, but you have other brilliant examples like Farm Girl. You can go there to have a sit down meal, take out a coffee, or pick up groceries. Three things you can do in one place, and all done to a high quality. That will appeal to many consumers.
Not all brands will have the unique advantage of extra space, but every single one needs to understand what makes their business special. Brand purpose has never been more important.
Sustainability needs to go beyond the environment
 Being environmentally, socially, and governmentally (ESG) compliant is critical for all brands. Consumers now judge brands by higher standards and expect them to behave in a manner that means purpose is just as high a priority as profit. What needs to be avoided is to think that ESG is just about the environment; even though we know how important it is to drive sustainability.
Yes it is more critical now than ever before that brands have environmentally sustainable practices in place, but the truth is, this won't be a point of differentiation to all businesses. The Body Shop may have a legacy that underpins their messaging, but it will be difficult for brands like BP to solely advertise on improvements to their renewables. These will become increasingly regulated obligations, like paying tax, or at least they should be if the UK is to meet its emission reduction targets. Being green isn't going to be the only differentiator moving forward.
Brands need to demonstrate what they are doing in other ESG areas to differentiate and meet consumers expectations. Diversity and Inclusion, Black Lives Matter, support for those in poverty, tackling the perceived digital skills shortage are all just a starter for 10 on some of the issues that brands will be expected to address. In a country that is politically polarised, where food bank usage is increasing, and unemployment is potentially set to rise post-furlough, brands will need to show how they take action to solve these issues, not just pay lip service to them. The brands that do this will be the ones who develop deep and loyal relationships with consumers. 
And, yes, it is clear that some brands will not necessarily gain financially from these activities – there will always be some form of backlash against what it considered 'woke' – but, as we have seen during the pandemic, trust in the concept of a brand itself is rising. If progress is to be made, it's increasingly seen as brands who will lead it, and it is in the long-term interest of them to react; and they must do so for the best of intentions, not the best of publicity.
Many brands already face huge challenges to financially recover post-COVID, but those that do can also prosper. Providing value, differentiating, and contributing to society may not be new concepts, but for brands they are now more critical than ever for success. 
Marketers looking to make significant strategic decisions can register for our 2 day virtual course on Strategic Brand Management. Choose from a number of available dates to find out the tools to maximise your organisation's most precious asset – its brand value.
If you are interested in what else brands can do to drive change and move towards a more sustainable future, head to our brand new sustainable transformation hub.