How The Valuable 500 aims to normalise disability in advertising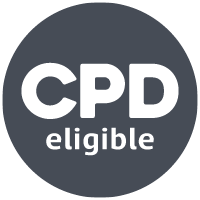 Big brands like Apple, Coca-Cola, P&G and Unilever have joined the movement to boost disability inclusion across the business landscape - and marketing has a key role to play, says its founder
"I never saw somebody like me when I was growing up. I never saw another blind person having the life I wanted. So I was going to hide it. I was in the closet and I was going to keep it as my dark secret," reveals disability activist Caroline Casey.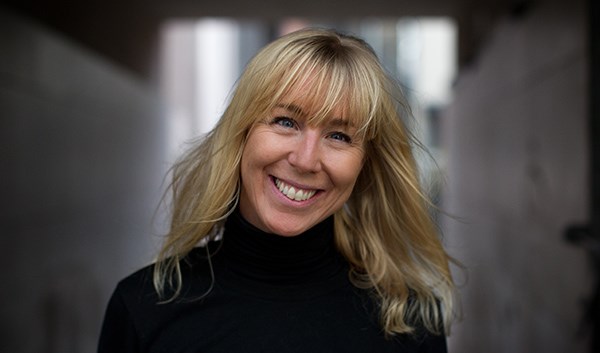 She's the social entrepreneur behind The Valuable 500 movement, which is set to change how brands engage both outwardly and inwardly with the disabled community - said to be a $13 trillion (£9.2 trillion) global consumer market.
Launched in 2019 with the ambition of persuading 500 multinational organisations to make a public commitment to disability inclusion, The Valuable 500 has now reached that goal, claiming to be the largest community of global CEOs committed to ushering in a new era of business diversity.
Released this week, the list features some of the world's most recognisable brands, including Allianz, Apple, BBC, BP, Coca-Cola, Google, Nestle, P&G, Prada, Shell, Sky, Sony, Twitter, Unilever, Virgin Media and Vodafone, as well as Kurt Geiger and Tesco, two brands known for launching successful advertising campaigns featuring people with disabilities. 
Meanwhile, fellow signatories Tommy Hilfiger, PVH Corp, UGG and Unilever have created adaptive product ranges, and technology and communications companies including Verizon, Adobe, GMSA and Microsoft have taken steps to improve digital accessibility in their products and wider industries. The Valuable 500 also includes a large number of advertising agencies working towards a greater representation of disabled people in marketing campaigns.
As P&G CEO David Taylor stated with the announcement: "We want to reflect the world around us because we know that the more diverse we are, the better we are able to meet the needs of consumers and customers. We serve about five billion people - we need our products to be able to deliver experiences that accommodate all people who want to use them."
While The Valuable 500 has begun as a CEO-led movement, Casey says the next phase will allow marketers to take the lead on disability inclusion. This is the business function she believes has the potential to make the biggest difference in terms of how brands interact with and reflect disabled audiences.
As part of their Valuable 500 status as "iconic leaders", P&G and Omnicom will conduct a brand audit to help members gain insight from disabled consumers and identify barriers across their brand experience, to drive innovation opportunities. EY and Sky will support the build out of a paid global research panel of 5,000 people with disabilities to feed back on mainstream products and services. Sony will lead on the creation of an inclusive image library, as well as showcasing inclusive creative talent to use, such as illustrators, animators and artists.
Casey hopes such rich data and assets will help brands move beyond the current standard of advertising campaigns featuring disabled people being few and far between, and tending to emphasise an outdated narrative of victim or hero.
"What I see is where there's a campaign that has anything to do with disability, we hold onto it, like the Maltesers campaign, which was magnificent, but it was four years ago. And Ikea won a Cannes Lion, but that's now two years old. I'm worried that brands create a spike, then feel they're done. That's not okay. We have to infuse and integrate an intersectional approach to inclusion across all of advertising," argues Casey.
"And we don't need to have these extremes of the hero, or the freak. These are human beings living our lives. It's who they are. If you look at Kurt Geiger, they have nailed it and it really speaks to their brand. So to normalise disability in advertising would be amazing." 
If you want to pave the way for change in your industry, but need support and ideas to implement an effective strategy for doing it, then places are available for our virtual training course on The Marketing Change Leader. Choose from a range of dates and begin to build your case for change.