The rise of the 'titan' brand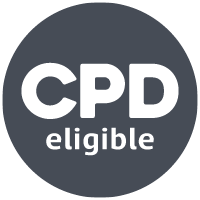 Over the next ten years, consumers will choose brands to be their 'main lifestyle partners,' turning to them as a one-stop shop for groceries, healthcare or financial services, according to a new report by Dentsu's network of agencies.
Pete Stein, global experience and commerce lead at the group's data and performance company Merkle, talked me through the rise of these 'titan brands', platforms that are likely to collect and work with vast amounts of data.
Companies like Amazon, Walmart – with data platform Walmart Connect that has information on 150 million customers – and Chinese e-commerce giant Alibaba and its financial services arm Alipay, are part of this rising trend, Stein says.
"The companies that will become titan brands are the ones that are transactional, right? Because first of all they have your credit card, your bank account, they have access to your own personal capital. And so, it's easy for you to just hit a button [to buy]. That's one thing. The second is, you trust them to actually deliver on that service … and if they don't, they quickly admit it," Stein says.
Connecting the modern consumer lifestyle
Stein, who has spent time working in China, recalls that when Alibaba first launched its Tmall marketplace, there was an initial trust issue between buyer and seller, and so Alibaba created a digital wallet to ease the process and protect buyers' money. Alipay launched in 2004 and became the 'fuel' for the transactions to happen, Stein says, and it now has more than 1 billion annual active users.
"These massive businesses of shopping and transportation and healthcare and financial services, to me, those are the kind of lifestyle businesses that will come together. I mean, will Apple get into transportation, you know, will they start making cars? Will Ford get into healthcare? I have no idea, but I do think these connection points become possibilities."
While the large platforms may already successfully make use of the information they have to sell us things they think we want, individual brands or products will have to work harder to create such close relationships. People will search for categories of goods or services they want over brand names, Stein says, such as by asking Alexa for 'loo roll' over 'Andrex'. "This is a challenge to the advertising industry. Knowing these new behaviours, how do you make your brand the standard? What advertising is good at is helping a brand adapt to thrive when consumer behaviour is changing. And so how do you become that hook?"
China's one brand nation
The titan brand trend is identified in Dentsu's wider report dubbed "The Age of Inclusive Intelligence," which looks at how consumers and brands might evolve in the next decade. It used research to understand what shoppers might want from platforms during that time and reveals that four in 10 Chinese consumers said they would consider 'using a single company for all their lifestyle needs' (Dentsu surveyed 1,000 Chinese people online in September and October 2020). Would people from other countries agree?
"Culture is an important part of this. Ultimately, I would say yes, I think that convenience goes a long way in building trust," Stein says. But there may be a backlash by those who feel these companies have too much data or control. "Depending on the culture and the independent spirit and how thriving it is in that culture, the group who fights against the machine will be larger," he adds.
Will we be able to easily flip between each titan, I ask, or will our access to them be determined by the price we're willing to pay just as we do with different content streaming services at the moment? We will be able to switch between platforms to an extent, Stein speculates, but they will find ways to keep us engaged. "These ecosystems will try to incentivise you to just stay within them," he states.
A new regulatory landscape
Another issue with the huge power of the platforms is their potential market dominance: Amazon, for example, bought a fleet of planes in January. "They're potentially going to put UPS and Fedex out of business, right? They're investing in this massive infrastructure to enable them to do what they do effectively, which gives them more data, which allows them to sell more services," Stein says. While he doesn't see regulators breaking up these giant companies in the next couple of years, "it's going to be hard to ignore it," he concedes.
Merkle's brick-and-mortar retail clients are shifting from having stores at the centre of their universe, to digital becoming the focus. "They're now in many ways in the software business," he states.
Marketers, be warned: The titans are coming.

Sign up to our next member exclusive webinar to learn how effective storytelling plays a pivotal role in driving your brand's relevance through Covid-19 recovery and beyond.