Want to be a marketing manager? You need these key skills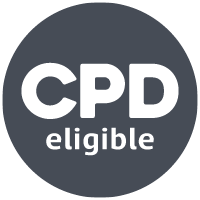 Whether you are a newly assigned manager or are looking to progress to your first management position, the ability to understand, motivate and encourage people are key skills you will need to be successful in your role. In this article, find out how to strengthen your people management skills to supercharge your career.
Whilst the ability to manage people and the skills that this requires are not easy to define, there are soft skills which you can develop and nourish as you progress your career. In this article, you will discover why it is important to develop your ability to bring out the best in others, as well as the competencies and behaviours you will need to continue to develop throughout your management journey.
Why is effective people management so important?
Each business is unique and made up of a diverse range of people across different backgrounds and ages. Each person will have a different skillset, knowledge, or expertise, whilst every organisation has its own culture and sense of belonging. Yet, if every person within a business were to achieve to their full potential this would enable an organisation to thrive. Productivity, innovation, and creativity will increase as people feel motivated to do their very best. But people are motivated by different things and each person works in their own unique way.
As a manager your ability to bring out the best in everyone in your charge will always be tested. There are management tasks that you frequently need to perform within your job role, from the need to forecast, plan and organise to coordinating, leading, and supervising others. Regardless of the task in hand, people sit at the very heart of your ability to do a good job. As a manager of people, it is your responsibility to support people to achieve and unlock the motivation, expertise, and potential of individuals and teams. If you get this right, you have the key to effective management.
Whilst there are a host of skills which will help you on your journey to effective management, communication and trust form the bedrock of an effective people management strategy.
Listen, then lead
The power of good communication skills cannot be underestimated. Good communication, which includes speaking and listening, closes the gap between a manager, teams, and the wider organisation. It helps people to feel included and instils a sense that they are an important part of an organisation. Effective communication helps to attract, engage, and retain good employees as they feel a sense of inclusion and involvement in decision making. However, good communication does not just stop within the team. As a manager of people, you have a responsibility to communicate with others both within and outside of the organisation and this includes the ability to communicate the vision of the organisation to all its stakeholders.
What does it take to be a good communicator? Active listening, use of regular eye contact and appropriate non-verbal gestures will show that you are both listening and understanding what others have to say. Whilst we are working remotely, the ability to communicate effectively is more important than ever. This means regular meetings with teams to ensure that they are motivated, working effectively and able to deal with both opportunities and challenges. If you are unsure as to how you can develop your communication skills, look to those who have good reputations within the organisation and ask yourself, how do they do it? Get feedback from those more senior to you or reach out to mentors to help you to develop your own knowledge and skills. The Chartered Institute of Marketing have a great mentoring scheme where those experienced will provide support to you on your journey.
The power of trust
Trust is the glue that keeps individuals on board and keeps teams working effectively together. Building trust with and within your team is an important aspect of management. Developing but also demonstrating trust in others will help individuals to feel safe. Maslow's Hierarchy of Needs, a motivational theory comprising a five-tier model of human needs, identifies that people need to feel a sense of belonging and kinship before they achieve to their best. Showing that you treat people fairly, value them and recognise their contribution will make people feel safe and empowered to share ideas, creativity, and work to their very best. As trust develops, so does your ability to delegate to your team members, raising their sense of importance and helping you to achieve more in your day-to-day role, making it a win-win for both parties.
In times of conflict, trust and good communication skills are more important than ever as your team members will look to you as their manager to resolve differences and will value your ability to negotiate sometimes difficult positions. There are many things that managers can do to establish trust; from being able to have open and honest conversations, to listening to the concerns of others and being prepared to follow up any differences which may occur.
Practise what you preach
Finally, managing yourself is an important part of being a good manager of people. Set goals for each day which are achievable, and which align clearly to the organisation's vision. Always prepare for meetings with your team members so that you can give them your best – role modelling the approach that you would want your team to take. Appreciate that at times of pressure you need to always act calmly and show that you can lead your team efficiently when deadlines are looming, or situations are going awry. To enable you to do this, take time to understand and anticipate situations which may cause you stress. This will help you to develop your own coping mechanisms. Through developing your own sense of resilience, you will be able to cope with change and make decisions quickly even at times of pressure; a vital quality needed as a manager.
Combine these skills with determination and belief in yourself and others and you will have the building blocks for an excellent career in marketing management.
Learn how to lead a team with confidence by enrolling on CIM's Award in Resource Management. This module, which forms part of the CIM Level 6 Diploma in Professional Marketing, will enable you to develop and deploy your team and budget for maximum results.