What does the rise of spin-off marketing roles mean for mainstream marketers?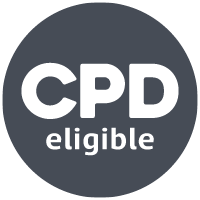 Is the increase of job roles such as head of growth and head of brand, revealing a growing divergence across the wider marketing discipline? Does it point to a trend of new functions eventually usurping traditional marketing roles? CIM analyst MaryLou Costa finds out.
While demand for Chief Marketing Officer (CMO) roles grew 22% between 2020 and 2021, according to LinkedIn UK data other related C-suite roles could be proving more essential. For example, demand for chief sales officer roles grew 29%, while the need for chief growth officers spiked at 33%.
This data highlights the importance of the relationship between marketing and the other areas of a business that also connects with its customers. But does it also reveal a growing divergence across the wider marketing discipline, and if so, does it point to a trend of other functions eventually usurping traditional marketing?
While traditional marketing roles still work well in many organisations, businesses are now looking towards roles which encompass the entire user journey, explains Amanda Walls, founder and director of marketing agency Cedarwood Digital.
"Roles such as head of brand or head of acquisition are designed to focus on the entire user journey from start to finish, encompassing all channels and ensuring that they are working effectively together. This can support a more complete user journey and allow for better analysis of where pain points might be," Walls elaborates.
"It doesn't surprise me, then, that we are seeing a shift in traditional marketing roles. A lot of this is driven by a rise in the need for omni-channel marketing and increased competition, leading to users employ more touchpoints to complete a journey [which necessitates] the need for a more well-rounded rather than quite siloed marketing approach."
"The combination of a head of brand, head of acquisition and head of growth, or similar roles, also ensures there are multiple people looking at the overall user journey and also in line with the brand - as opposed to it being reviewed in silo - and this is a benefit in an increasingly omnichannel world."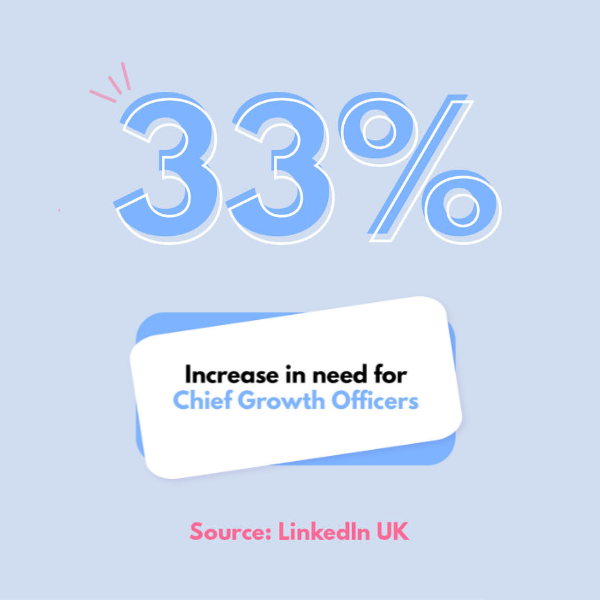 "Far from a trend"
Indeed, the need to continually inspire audiences through a greater number of channels means roles like this are far from a trend, predicts Nikki Dawson, head of EMEA marketing at sales software platform Highspot. It's raising expectations, she says, for marketers to become more involved and aware of the sales process, and in turn, for the scope of a CMO to expand to "brand visionary" and "product marketing guru" with expert capabilities in life cycle marketing, plus an ability to use AI-powered data and analytics effectively.
Most notably though, it's putting unprecedented pressure on marketers to forge strong relationships with a new breed of sub-marketing personas, she argues. These include chief growth officer, chief brand officer, chief marketing and experience officer, chief marketing and category officer, chief marketing and sustainability officer, to name but a few. And to gain a seat at the all-important revenue table, marketers must also build relationships with senior sales roles, to ensure campaigns and channels are driving the most ROI possible.
Building those relationships is founded on an understanding - and respect - for what makes the role unique and important in its own right. Daphne Tideman, a former head of growth for a supplements brand who now runs her own start-up growth consultancy, even contends that 'growth' is its own discipline, separate from marketing.
On her blog, she articulates how marketing is more centered on 'top of the funnel', of creative activity. Growth, meanwhile, is more data-focused, preferring to rely on specific channels like referral and retention. She does acknowledge the clear overlap between marketing, growth and product, but states that they all require different processes, and should expect different outcomes.
"I know a few heads of growth and heads of marketing who wear both hats, but they all say it is extremely hard. One even said he splits his days into 'marketing' days and 'growth' days to make sure he brings the right mindset," Tideman writes.
Heads of brand - increasingly culminating in chief brand officer roles - are said to unify brand, marketing and the wider organisation in a way traditional marketing heads are perhaps not seen to do. Heads of brand create the vision, working with every department rather than being confined to their own.
As Ideon Agency writes on Medium, CMOs craft marketing and messaging strategies, but aren't always the people to decide what those should be. That responsibility instead is becoming the domain of the chief brand officer.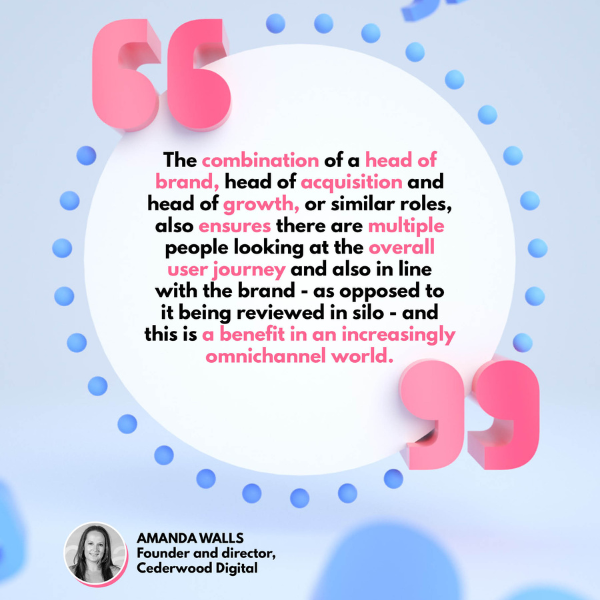 The need for an ultimate marketing leader?
Someone still needs to take the lead on connecting brand and marketing output to the commercial side of the business - and senior execs argue marketers are the ones for the job.
"From brand marketing to demand generation, there are different skill sets, experiences and qualifications required across the marketing department, and leaders are required to provide direction for these specialisms," says Steve Vinall, director of global brand and communications, at marketing asset platform Bynder.
"A traditional head of marketing or CMO can play this role."
While roles like head of growth or chief brand officer can successfully encourage greater creativity, they need to be accompanied by a leader that can align, coach, empower and inspire the various specialists and markets. That's the view of Marius Nedelcu, CMO  at money transfer service, TransferGo.
"Businesses can have a host of talented individuals in different roles but will find that they clash and become unproductive without a leader. For instance, within the marketing department, brand and performance often bump heads, and it's the CMO that helps the division to move forwards," Nedelcu affirms.


Looking to give your leadership skills a lift? The Whole Marketer Leadership Masterclass provides current and aspiring leaders the tools and practical skills to help you lead your marketing function, organisation and people in your care.
CIM members looking to take the next step in their careers will be pleased to know that the CIM Jobs Board is now live. Access to this platform is exclusive to our members and provides an opportunity to discover a brand-new role.