John Lewis Christmas ad 2020: Our take on 'Give a little love'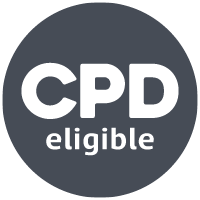 What is the impact of John Lewis's call for consumers to give and show love this Christmas, amid a turbulent festive period for retailers?
For many, the advent of the John Lewis Christmas advert signals the start of the festive season. It started from humble beginnings back in 2007, but it's been a multi-million-pound production in recent times, one that has served as something of a marketing, and cultural, icon as well as a discussion point for millions watching at home. This year's advert, 'Give a little love', releases at a time where advertisers must navigate an unprecedented festive period where messages seek to combine social goodwill with familiarity and comfort.
For Gemma Butler, director of marketing at CIM, 'Give a little love' reflects a need to represent a Christmas period like no other: "This year's advert is not the big TV moment that we are used to, but with shops shuttered, staff furloughed and customers in lockdown, this is a Christmas like no other. A shift towards traditional Christmas values, giving and supporting society in uncertain times is the right thing to do.
"There will undoubtedly be some cynicism, but this year's campaign execution will be crucial to how it reaches and connects with community spirit. Its focus on charity and kindness is particularly important at a time when charities have seen their services being used more than ever, and traditional funding through donations have been impacted by the harsh economic landscape.
The campaign's marketing activations across digital and social will be the key to ensure the public not only see the campaign, but act on it, and successfully raise money for the cause."
Notably, John Lewis has also produced a companion advert which highlights their charitable support of FareShare and Home-Start, to support those families struggling to put food on the table this Christmas.
However, as Daniel Rowles, CIM digital marketing course director and CEO of Target Internet, notes, the advert hasn't avoided criticism online: "It feels like a move away from the battle of the biggest budgets for Christmas ads, which is timely considering store closures and redundancies. However, this hasn't stopped an immediate flurry of criticism on social media that the cost of the advertisement is inappropriate when you are closing stores."
Despite this, Paul Hitchens MCIM, a CIM course director who specialises in branding, the advert manages to get to the heart of the John Lewis ethos. "At the heart of the John Lewis Christmas Advert 2020 is a message of happiness through the act of giving. The British Soul Singer Celeste guides the story through beautifully animated tableaus. As she hits the high notes mid song, when the word 'happiness' is emphasised, which is central to John Lewis's brand DNA."
Hitchens also highlights subtle brand messages that might go unnoticed at first glance: "Each animated sequence features oblique references to previous years campaigns with snowmen, the elderly and balloons all featuring. Look closely at the John Lewis and Waitrose logos on their respective websites and you will see that they have had a seasonal facelift featuring heart shaped letter 'o's providing a symbolic hug around the campaign's central message."
This, Hitchens believes, reflects John Lewis's rich history when it comes to generosity, which is one of its founding principles. "Giving is in the DNA of the John Lewis brand. In an act of generosity worthy of an animated film of its own, the company founder, John Spedan Lewis, had the idea to give his company to his employees. Following a horse-riding accident in 1909 he developed the notion of a partnership during his convalescence. The original brand purpose of John Lewis is the happiness of its staff, and behind every best brand experience is a happy employee."
However, as he points out, this advert launches amid turbulence in the retail sector: "In a testing year for retail, the brand dropped its famous slogan 'Never knowingly undersold' and a bonus will not be forthcoming for its partners for the first time since 1953. Despite this John Lewis, has a long tradition of quiet acts of generosity supporting local communities and the advert itself launched on National Kindness Day, November 13th."
Ultimately, he says, the impact of the John Lewis Christmas ad has grown into a beacon of familiarity at a time of mass economic uncertainty. "The John Lewis Christmas advert is the most eagerly awaited Christmas advertising campaign. The brand allies with the holiday season triggering positive brand associations in the same way that Coca Cola has adopted Father Christmas as a brand ambassador. Both brands are built on the emotion of happiness. The campaign is the result of a long-term relationship with creative agency Adam & Eve and gives a little love supporting young British animators through a collaboration with Kingston university. 
In a remarkable year of generosity, in which Captain Sir Tom has led the charge on charity, we have placed others needs before our own. In the midst of a pandemic, we have learnt to become socially distanced in order to protect others and the lockdown has given us all time to contemplate our relationships, both personal and societal. The John Lewis Christmas advert ends the year on a joyous note expressed by Celeste as she sings, 'Wouldn't it be wonderful if everybody gave a little love'."


Looking to create high-quality video campaigns on a budget? Discover three simple steps to smartphone content creation in our latest member exclusive webinar, now available on demand.