Member Exclusive: Three steps to create quality video content on a budget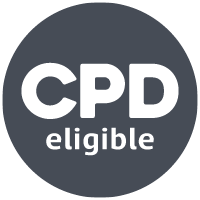 Broadcast:

Tuesday 03 November 2020

Kim Slade
Video content is a crucial engagement tool for businesses of all sizes and sectors, with engagement levels trending far higher than traditional content avenues. Marketers may have previously been wary of diving in to this new avenue, fearing high costs and a lack of knowledge, but a stream of new technological innovations have made the format viable for brands eager to engage their consumers. It's time to dive in.
Kim Slade is an international smartphone videographer and course director for CIM's Smartphone Video for Social Media virtual training course. In this webinar he will show marketers an entry point for bringing video content to your business and, crucially, bringing it all in under budget.
Catch up on this exclusive webinar now to find out:
How to identify the video formats that work best for your organisation
What equipment is necessary when bringing your video production in-house
Why utilising smartphone technology can help your business create low-cost, high-quality video content.
Member only content
Become a member to enjoy full access to this article and a wide variety of digital content and features on our site. Join CIM from just £15.75 per month for an annual membership.
If you are already a Member please log in by the button below.