Marketers must embrace older consumers properly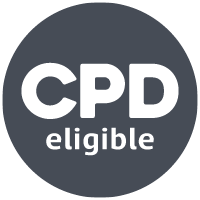 Over-65s are affluent, accepting of brands and increasingly accessible via digital channels. Here's how marketers should approach them…
Last summer, CIM's Catalyst magazine ran a cover story called 'Age of Wonder'. It looked at how over-50 consumers were "woefully underserved" by stereotypical media images and reductive marketing campaigns.
A year on, research shows the global pandemic has prompted over-65s to turn to e-commerce. More than half of that demographic (58%) have increased their use of technology, according to a Savanta poll of just over 2,000 people. A similar proportion (57%) have spoken digitally to friends and family, 43% have shopped online and almost 10% have tried online learning. As older people adopt digital technology en masse, they open up potential new lines of communication with brands, but are brands making the most of these opportunities?
To do that, says CIM's Ally Lee-Boone, they need to "surprise and delight" just as they would try to do with any other group of consumers. "Older people are actually very receptive to brands – at least they're often not as cynical about them as younger consumers – but brands need to do more than just help them through the trials of the pandemic." If they can do that, they will open the door to a demographic with a high level of disposable income. Go-ahead bigger brands such as Levi's have already run memorable campaigns to this effect.
Budget shouldn't be a barrier to achieving this goal, according to Lee-Boone. "While they were perceived as only accessible via out-of-home and print communications, the older demographic were expensive to reach. Digital can be a budget-friendly and targeted way to reach people – compared to billboards or broadcast – so this news opens up the demographic to smaller businesses."
Standing in the way, though, is a legacy issue around the way brands have traditionally dealt with older consumers. "They have been treated differently," says Lee-Boone, "even though the things consumers want to see from brands today are pretty universal: convenience, a good price, high-quality interactions and an experiential element." Now is the time for what Nadia Turan (creative director at London-based agency Dam Digital) called an "ageless strategy" in that Catalyst article.
For Lee-Boone, that strategy should be defined by increased representation. "Brands can use focus groups and internal champions to move beyond old ideas like the 'grey pound' that fail to recognise the diversity within the demographic," she says. It should also promote loyalty: "Subscriptions, ecosystems, regular content and good experiences – these are all tools brands wouldn't hesitate to use with any other demographic. There's no reason to think they won't work just as well for older consumers. The statistic around online learning is particularly exciting because that is a transactional area with the power to excite and engage communities. A notable consideration for marketers, however, is finding out where this demographic might be looking for information or learning and how they like to consume their content. Would they prefer to watch a video, read an article, or speak to someone about it? The results of the survey suggest that rich media is more widely accepted now, but one thing is for sure – you can't assume the answer will be the same for everyone."
As Savanta has found, the pandemic has driven businesses to invest in online customer experience – from video to enhanced delivery options – and older customers have responded to that. Together, they've built a momentum brands can use to take the next step. "Now the essentials of digital communication are in place, brands should look at enhancing the experience of digital for older consumers," says Lee-Boone. "As well as looking at new tech and creative ways to do that, this also means properly representing older consumers, which means recognising this demographic is as diverse as any other – just like it was a year ago."


Make sure your business is well equipped to reach consumers of all ages with the latest strategic marketing insights from Catalyst magazine. Become a member of CIM now to receive your copy, as well as other exclusive benefits, from as little as £15 per month.