Sainsbury's invests in personalisation with 'On the go' stores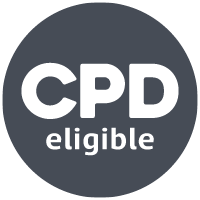 Will convenience win customer approval in a competitive retail landscape?
This morning, Sainsbury's announced the launch of a new retail concept centred around convenience. Their new 'On the go' store concept was unveiled in London's Square Mile and aims to provide a hyperpersonalised and seamless retail experience to urban shoppers.
Retail Gazette reported that Sainsbury's have used consumer data to inform the location, product offering and layout of the store. In fact, almost 90% of products available in the store were specifically selected by Sainsbury's to meet the needs of busy, London-based workers. This includes not only a selection of 'Grab and go' products for hasty purchases, but a range of premium brands tailored to customer preferences, such as Tony's Chocolonely and Leon Grocery.
Following its acquisition of Argos in 2016, the new store will also include a Click and Collect counter for both Argos and Tu Clothing, aiming to provide seamless transactions across both Sainsbury's and Argos products.
The store will be till-free for those who have the SmartShop app, with rapid exit checkouts as an alternative to eliminate queuing and wait times for time-poor professionals. However, for those wanting a less time-sensitive shop, the store is the first to introduce perch tables at the entrance for customers to enjoy fresh-baked food, tailored by time of day to provide relevant mealtime options for on-the-go shoppers.
In 2018, Tesco ventured down a similar retail road with Jack's, a budget-friendly basics-style store concept that attempted to compete with the likes of Aldi and Lidl, who have disrupted the retail space since their entry into the UK market almost 30 years ago. However, the first Jack's store was closed last year, just twelve months after the announcement as a result of customer feedback. Though Jack's still has a presence nationwide, it hasn't been able to make a dent in the rise of Aldi and Lidl.
Whilst Tesco focused on mainly Northern areas, Sainsbury's is currently planning to open nine more 'On the go' stores across a variety of UK cities, including Bristol, Edinburgh and London, with the potential to convert over 130 Local stores in busy urban areas into 'On the go' stores. So, can it succeed?
Mark Dodds, chair of CIM's Food, Drink and Agriculture Sector Interest Group, is pleased to see a business decision driven by customer insight and believes it may be a sign of more to come: "The launch of Sainsbury's 'On the go' is a great example of a retailer taking consumer insight and applying it to their business model. There has clearly been a great deal of thought into how consumers behave when out and about and the change in shopping habits throughout the day. This has in turn influenced the stores layout and product range. It will be interesting to see how the store fares - there is no doubt that the thought behind the venture is spot on, and whilst there may be a short learning curve for consumers as well as Sainsbury's, it's a clear indication of the future direction of retail."
For Sainsbury's, there is certainly more in the pipeline. "Convenience is a growing part of our business and we have greater capability than ever to truly tailor Local stores to local needs – across our products, formats, services and operations," Sainsbury's commercial operations director, Graham Biggart, said. As more stores open, it will be interesting to see how this hyperpersonalised shopping experience manifests itself outside of the Big Smoke, where audience demographics are arguably easier to categorise due to sheer volume. How far Sainsbury's is willing to commit to making retail relevant to its shoppers is inextricably linked to the success of this latest venture – and undoubtedly marketing must lead on this.


For the latest news and views from the marketing industry, tune into the latest episode of the CIM Marketing Podcast now.