The new LinkedIn feature for marketers to get excited about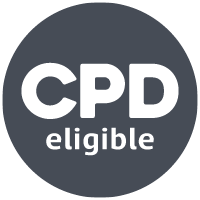 The professional social media platform is following the lead of its less work-focused rivals and encouraging users to post visual content that doesn't hang around forever. Its new Stories feature gives marketers the freedom to explore new ways of connecting with audiences, but how can they make use of the opportunity?
There's a clue in the name of LinkedIn Stories. Just like its Instagram counterpart, this new feature that's started to launch in different countries is designed to encourage users to share images and short videos that will remain visible for 24 hours. Stories is already available in Australia, Canada, India and the US, and a UK release has been promised soon. When it lands on these shores, it will be an exciting prospect for marketers, reckons CIM digital marketing executive Molly MacArthur.
"I have high hopes for Stories," reveals MacArthur. "It's a great opportunity for brands to humanise their content and make themselves a bit more relatable." And those who dive in first might be the most richly rewarded, she suggests. "If you look at Instagram Reels, as an example of another video-based content feature, those who started using it early saw a high reach because the platform itself was really pushing the feature."
Early adopters will also be headed in the same direction of travel as their audience, says MacArthur. "Video is the way content consumption is going generally and, more specifically, LinkedIn Stories has the potential to be a great way to build buzz and anticipation around the virtual events that businesses are having to turn to at the moment."
Even pre-pandemic, though, the nature of professional communication was changing. "LinkedIn is a professional network and that's probably why it's been relatively slow to catch up with the likes of Facebook and Instagram," says MacArthur. "From what I know, Stories was on the cards before the pandemic – it's just taken time to recognise that professional comms is going the same way."
Now that LinkedIn has bought into video content, what precisely is the opportunity for marketers? "LinkedIn exists for networking and to build connections," says MacArthur. "At a time when it's hard to do either of those things in real life, and when lots of people say they're finding it hard to network virtually, Stories is a great way to build connections because it's so interactive. It encourages conversations."
For CIM's Ally Lee-Boone, that could also be a game-changer for individuals on LinkedIn: "With more people struggling to network and build up their professional profile, I think encouraging more one-on-one conversations at a slightly different level is probably another reason for Stories."
For brands, it should be relatively straightforward to make a bit of a splash on Stories. "Video is such a good way of getting across the personality of a business and you can do it in a budget-friendly way," says MacArthur. "One of LinkedIn's biggest functions is as a recruitment site and that cuts both ways: as well as brand building for employees, it's going to help businesses build their employer brands. And they don't have to reinvent the wheel – adapting existing content to a more fun format can be enough to get across that personality."
There you have it. An exciting, accessible new feature for both individuals and businesses – that comes with just a word of caution. "The name Stories might be the same," says Lee-Boone, "but remember that the purpose of engaging on LinkedIn is not the same purpose of other platforms. It can be a different audience, engaging at different times and for different reasons. Don't just cross-post or spray and pray – re-position your content accordingly."
As MacArthur points out, LinkedIn has also recently refined its analytics services. You can get more information about your followers, which makes now a good time to review the make-up of your audience. "Evaluate who follows you, establish the sort of content they like and be guided by the analytics," she says. "If you do that, you won't go too far wrong – as an individual or a business. And if Stories is right for your audience, then when it rolls out in the UK, you might just see some significant upside there too."


Discover how to plan, shoot and edit great video content to grow engagement with your audience using a smartphone alone. Sign up to CIM's brand new Smartphone Video for Social Media virtual training course today.