Can Instagram Reels topple TikTok?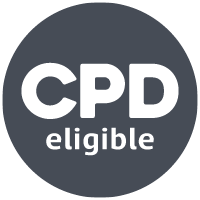 If Instagram gets its new Reels feature right, it will open up a new social media channel for marketers to get excited about. But has a platform renowned for taking inspiration from its competitors finally taken it too far?
Last week, as the enforced takeover of TikTok's US operation was making business headlines around the world, Instagram launched Reels. While Microsoft, Twitter and others circle around Chinese-owned TikTok's American operations, Instagram-owner Facebook has zoomed in on a different opportunity to capitalise on the US president's threat to ban TikTok if it is not sold to an American owner in the very near future.
As a new Instagram feature that lets users post brief videos and songs, Reels bears more than a passing resemblance to TikTok, which until this point had navigated concerns about what it was doing with all of its user data to become very popular very quickly. The app thrived by offering a fresh space for online frivolity, particularly for a younger generation seeking a space their parents won't follow them to. As soon as TikTok started showing a Donald Trump-shaped chink in its armour, however, Instagram moved fast. But is Reels the real deal? And what does it mean for marketers' social media portfolios?
"The timing couldn't be better," says CIM's Ally Lee-Boone, "and there's no doubt it's the right move on paper. Just like it did with Snapchat and its Stories feature, and arguably YouTube and IGTV, Instagram has taken some significant learnings from the competition." In practice, though, there are some unanswered questions. "The beauty of Instagram when it started was its simplicity," says CIM's Adam Pyle. "The purpose was obvious and it was easy to use. Each time it integrates a new feature, it has to be careful not to undermine that."
"The Stories feature was integrated well," comments Lee-Boone. "But maybe that was a more natural fit in the Instagram ecosystem. What they've got with Reels is a vibrant new product. It's quite a departure from the old-style Instagram feed and it will be very interesting to see how it's received by consumers." Instagram is taking a sensible approach to that: broadly, asking key influencers – many of whom are also on TikTok – to show everyone else how it works and normalise it.
This is where marketers can start to get interested. But they might want a slightly different strategy to the one they use for TikTok, reckons Lee-Boone. On the face of it, TikTok might have appeared a much dicier proposition for marketers because it was a step into the unknown. "But that actually gave brands a lot of creative freedom," says Lee-Boone. "In the early stages of TikTok, they could innovate – and they could fail – without real consequence. With Instagram, many of the brands that will be looking at Reels right now will already have sizeable Instagram followings and risk jeopardising established engagement if their new content is not well received."
For many marketers, learning how to use Reels – assuming, of course, it catches fire and doesn't flame out like previous Facebook projects such as Lasso, which closed just last month – will mean learning how to acquaint an existing Instagram following with something new. "You can't just clog up feeds," says Lee-Boone. "Brands won't be able to take a scattergun approach. They'll need to be on the money from the off." If they're on the money, and Reels is on the money, those brands will be in an enviable position: they'll have a pre-built following ready to go with them into a new channel that could make social media fun again.


Make sure you're getting the most from your marketing with CIM's new Digital Marketing Channels online training course, in association with Target Internet. Gain a comprehensive overview of how to maximise return on investment and utilise the full digital marketing toolkit with this interactive course, available to access on demand.