Why are brands leaving Facebook?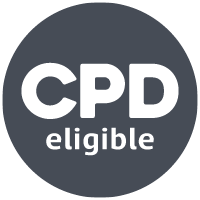 The Stop Hate For Profit campaign has prompted some huge businesses to boycott Facebook, but even they won't be able to force the social media giant to change on their own…
A fortnight ago, a group of charities and advocacy organisations took out an ad in the LA Times that asked: "What would you do with $70 billion?" It then decried Facebook – whose annual revenues happen to be $70bn – because it had "allowed incitement to violence against protesters fighting for racial justice", "amplified white nationalists" and "turned a blind eye to blatant voter suppression". Finally, the ad asked: "Who will advertisers stand with?"
Thus was launched the Stop Hate For Profit campaign. In the last couple of weeks, a growing number of major brands have found its charge sheet damning and agreed to not advertise on Facebook for the duration of July. Around the world, the list of names that have pledged to boycott the social media giant for July is long (more than 400 and counting) and includes some huge ones: Ford, Adidas, HP, Coca Cola, Unilever, Starbucks, Volkswagen and Mars are all on board. In perhaps the biggest announcement yet, Facebook and Instagram users won't be seeing any official Xbox and PlayStation content on their feeds during the month either; the console makers have joined the boycott on a global level. Stop Hate For Profit has targeted advertisers because, it says, 99% of that $70bn comes from advertising. 
"There is probably an element of peer pressure here," says CIM's Ally Lee-Boone. "In the outdoors sector, Patagonia and REI were quick to follow The North Face in joining the boycott. But this feels like more than just a pile-on. There's always the risk of bandwagon jumping ('woke-washing' in this case) but the overall impact of all of these brands has created something that feels significant." Indeed, as the campaign has added signatories, Facebook's share price has already dropped sharply.
Will it work?
In response, Facebook has made public statements that have been deemed short on detail and insufficient. Now, however, its private response has been leaked. Founder and CEO Mark Zuckerberg has been quoted as telling staff at a meeting: "We're not going to change our policies or approach on anything because of a threat to a small per cent of our revenue."
According to Facebook's own figures, its top 100 advertisers accounted for less than 20% of total ad revenue last year. "For many SMEs, paid social is a key channel for increasing brand awareness, and that's only set to increase post-lockdown," says Lee-Boone, "so their role in forcing meaningful change on Facebook could be significant – if they can afford to take the initial hit."
And is there an appetite among those small businesses to drive that change? "It might not be a question of appetite," says CIM's Adam Pyle. "A friend of mine runs a local paint shop. He uses Facebook to get its name out there; if he stopped, even for a month, he's jeopardising a significant chunk of his business, taking on a potentially catastrophic risk. In contrast, for a multinational like Unilever, which doesn't even count Facebook as one of its major advertising channels, the impact of sitting out Facebook for a month is unlikely to be much more than a ripple."
Traditionally, widespread public protest by some of the world's biggest companies would be enough to encourage a business to change its practices. For Lee-Boone, however, "Facebook is a special case. It doesn't seem to worry about the reputational damage that a campaign like Stop Hate For Profit can do it. It's already ridden out the Cambridge Analytica scandal and Mark Zuckerberg's appearances in front of Congress in the US, so it probably feels it can see this one out too."
If that's the case, then it really is only a significant dent in its bottom line that will force Facebook to take notice. "If big brands don't have the collective financial muscle to make that dent, and smaller businesses can't afford to make that dent, then it might be down to consumers," says Pyle. "Except that consumer boycotts of Facebook have happened in the past – #deletefacebook has trended round the world – and to little effect. A lot of users are still not thinking about the implications of using Facebook."
So what's left? "Governments could regulate it, but they don't seem particularly keen to do that," says Lee-Boone. "Which means the last hope for meaningful change at Facebook is some competition for it. Tik Tok is growing quickly, but has issues of its own around safeguarding and privacy, so there's still a gap in the market for a genuinely safer social media platform. That would make Facebook sit up because it would have the potential to do damage not just to its share price, but to its revenue."
Master the key digital marketing channels with CIM's highly practical online course. Available on demand for six months from purchase, you can navigate your way through the seven key areas of digital marketing at your own pace.