What's the right media mix for 2021? Kantar's predictions are here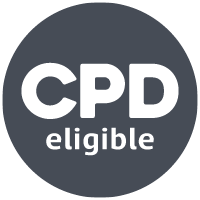 Livestreaming, "boomerang consumers", even more channels and an impending cookie-less world are set to challenge marketers in the coming year, according to new data from Kantar.
This year has been one like no other: the combination of a pandemic, a civil rights movement that may have been the largest in US history, a closely-fought presidential election and as-yet unresolved Brexit trade talks have resulted in a feeling of uncertainty among the public and in business.
While marketing and sales teams at retailers such as Amazon and US retailer Target may have been boosted as people stayed at home and ordered essentials for delivery or collection, other sectors such as hospitality and travel have suffered.
Looking ahead, marketers might note the online success of Chinese beauty brand Perfect Diary, which is highlighted in Kantar's Media Trends and Predictions 2021 report, published this month. Launched in 2017, the company is said to be planning an initial public offering (IPO) that could value it at $5 billion. Perfect Diary uses social media and livestreaming on platforms like WeChat to sell products, making sure it has a presence across channels, Kantar notes.
While these platforms aren't (yet) available in the western world, I think livestreaming is still worth experimenting with via platforms such as Instagram Live to see how it can boost sales on a brand's own ecommerce site. "[Brands] must go beyond upper-funnel activities and use data to activate consumers across the full funnel on social media," advises Kantar Consulting's associate director, Anshuman Pandey.
Next year could be a turning point for livestreaming in the UK, according to Mark Inskip, Kantar Media's UK & Ireland CEO. "The challenge still remains around demonstrating its value and connecting it directly to ecommerce, because that's what it would seem to lend itself to. I haven't seen anybody crack that yet in the UK, but 2021 could be when that comes," he tells me.
Video-on-demand
Another trend that stands out in Kantar's report is the idea of the "boomerang consumer," someone who can pick and choose from new subscription video-on-demand (SVOD) providers without having to sign up to multiple streaming services.
Inskip says he has access to Netflix via his Sky box, for example, while O2 provides a Disney+ deal for new or upgrading customers. The challenge for the likes of Netflix, as its user numbers eventually level off and new entrants like the Paramount+ launch next year, will be understanding how its subscribers interact with other media. "They may have to start to think a little bit more around loyalty, around different marketing techniques and strategies to help them keep subscribers," Inskip says.
With an increase in platforms comes a continuous need for marketers to understand who is watching what, and as a consumer, I can see that linear TV will still play a crucial role in brand-building in 2021. "At a time where building trust and building confidence in a brand has never been more important, TV plays a critical role and has a big advantage over a lot of other channels," according to Inskip.
Test and experiment
The "real skill" of marketing will continue to be getting the channel mix right, in Inskip's view. A former marketing director, he says that there is now "infinitely more" choice when it comes to media investments. "[Around] 80%, 90% of your budget needs to be on what you know works, but you need to be testing and experimenting on the new channels…to find the next rich vein of performance," he advises.
Finally, 2021 may be the last full year of third-party cookies, but many businesses aren't yet prepared for this. 48% of marketers "worry their companies won't be able to provide impactful performance without cookies" according to Kantar's research.
Third-party cookies – the small data files that track how someone browses the web – are set to be phased out by Google Chrome over the next 18 months, which means brands are likely to focus on understanding their own, first-party data. But this only provides part of the picture, with marketers needing to blend this information with other data modelling to understand their campaigns' performance.
With several vaccines in development, 2021 could see the sectors most affected by the pandemic recover somewhat. "Next year will be another fun year. But let's hope it's one where we can all be a bit safer and a bit more social," Inskip says.
Here's to that.


Set your sights on a successful new year with CIM's new Strategic Marketing Planning for 2021 virtual training course. Sign up to discover how to design and implement a robust marketing strategy that delivers results for your organisation.