Volkswagen rebrands as emissions scandal resurfaces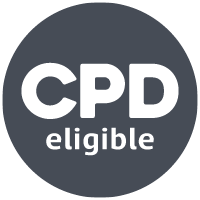 The troubled car giant has loudly proclaimed a change of direction, but it should probably tread more carefully along the road to recovery
At the beginning of September, Volkswagen announced a rebrand in pursuit of a "more modern and authentic" identity. Launched with some fanfare at the world's biggest motor show in Frankfurt, 'New Volkswagen' has a 2D logo that will apparently be more flexible across physical and digital platforms, and will better represent electric vehicles, which are now a big focus for the company. The male voice VW has used for decades will also be replaced – by "a woman with a warm, pleasant and confident voice". New Volkswagen also gets a change of font and a sound logo for TV ads.
A couple of weeks after that announcement, the German automotive giant made the news again. Three of its current and former executives were charged with market manipulation relating to the diesel emissions scandal of 2015. German prosecutors say the trio did not tell investors soon enough about the financial fallout from the company's admission that it used illegal software to cheat on emissions tests. The company, which had installed the software on millions of its cars sold around the world between 2009 and 2015, says the allegations are "groundless".
Are the two sets of headlines related? "I don't think this is mere coincidence," says CIM's Ally Lee-Boone. "Surprisingly, the emissions scandal has had no real impact on Volkswagen's sales, but it has not set the brand up for a smooth entry into the era of electric cars." Indeed, whilst 2018 brought record sales of 6.24 million VW-branded cars, only 50,000 of those vehicles were electric or hybrid. That's a 13% increase on the year before, but it still leaves VW way off its target figure of 1m units sold in 2025.
There is some journey ahead if VW is to reach its even longer-term ambition of a total shift to electric cars by 2040. It has already invested almost £25 billion in this transformation, which it hopes will help it lead the market in new, greener modes of transport. But, as CIM marketing director Gemma Butler points out, "VW wants to be everyone's go-to for electric cars, but how easily will its previous emissions cheating be forgotten?"
Perhaps the rebrand will help – or perhaps not. "The logo is certainly slick and in the style we have come to see from modern brands," says Lee-Boone. "BT, Mastercard and Starbucks have all flattened or simplified their logos recently. Stripping back and removing noise is a popular move right now. This was a significant investment for VW, with several agencies working on the redesign, but you have to question whether this is enough to quell consumer concerns."
"A lot of the big corporates are also considering their audio identities more carefully," says CIM's Adam Pyle. "But VW's switch to a female voice could feel a bit tokenistic, given that last month it was admonished by the UK's Advertising Standards Authority for perpetuating gender stereotypes in a TV ad."
The rebrand, it seems, is struggling to live up to the hype, which leaves us with a question: is it really news that deserved such a big announcement? Or did VW just need a distraction from even more bad news?
Whatever the answer to that question, we are also left with a lesson in brand management: a relaunch must be more impactful than a distraction tactic. Though a worthwhile endeavour, sustainability strategies must employ long-term thinking and at present, this new look is not enough to secure Volkswagen's place as the "world's most sustainable automobile brand".

Looking to make a lasting impression in your next role? Find the latest and greatest career opportunities on CIM Marketing Jobs.
If you'd like to read more about the brands making steps towards sustainability, head to our brand new sustainable transformation hub.