You don't need a big budget to make a big impact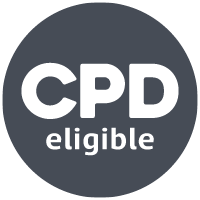 Carbon-neutral search engine Ecosia has a mandate to tackle climate change, so the mantra of less on marketing, and more on tree planting resonates with users. Chief marketing officer Hannah Wickes shares how she stays creative and keeps advocacy high with intentionally lean resources.
Marketing budgets may finally be on the up as businesses emerge from the pandemic, but for some marketers, working with a smaller investment is one way of delivering on their brand values, and staying true to what attracted their audience in the first place.
It might sound counterintuitive when you talk about attracting audiences, but take Ecosia, the carbon-neutral search engine. Like its big tech counterparts, it earns money from advertising but ploughs its profits into tree-planting projects in sites worldwide that have been specially selected to protect wildlife, tackle climate change and fight hunger.
Further upping its eco-credentials is the fact its renewable-powered servers generate double the amount of energy they use, putting the excess back into the grid. And they don't sell or retain user data, another big plus for those cynical of the tech giants' business models.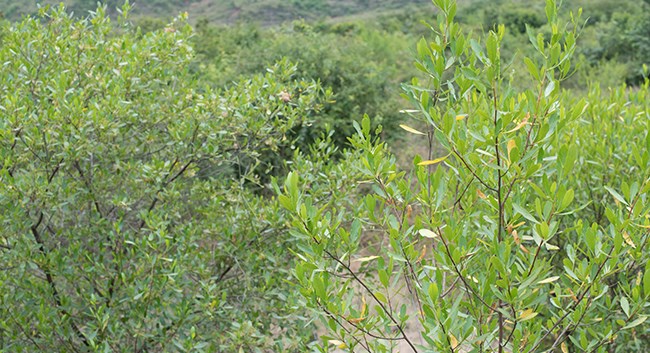 Less on marketing, more on tree planting
So to Ecosia's users - a largely under 30, socially conscious audience - the maths makes sense. Less money on marketing, more towards tree planting. And that's something chief marketing officer Hannah Wickes feels good about.
She describes the organisation's marketing spend as "really low". You can see from its latest financial report, which it publishes monthly as one of its most viewed pieces of content, that of the nearly €2 million (£1.7m) it made in March this year, its biggest expense - nearly €800,000 - was on trees.
Its budget line item for marketing - "spreading the word" - came in third of its five spending categories, at around €248,000 (it varies month by month). It doesn't pay dividends to its owners, the report says, with all profits staying within the company to either be invested or used for tree planting.
"We're very video and visually focused, and we collaborate a lot. Our social media manager started during lockdown and because she was already so aware of what we were doing online and in the social space, she was able to get up to speed quickly. I've worked in organisations before with a lot more marketing spend, but the beauty of Ecosia is your users are your advocates," says Wickes.
"Our financial reports get hundreds of thousands of views - I have never worked in a company where the financial report has so much interest. It's our biggest piece on socials. Our users are always happy to see that we have spent more on trees this month. When marketing spend goes up, they are also supportive, because they know it means we're going to grow, and we're very open with that."
Harnessing user advocacy - and student power
Ecosia's biggest investment to date is its first major integrated brand campaign, 'Weird Search Requests' which started as an organic student assignment, which Ecosia then expanded by further developing the concept into a partnership with JCDecaux and Sky Media. The campaign ran outdoor in 12 European cities as well as TV, digital, press and social, with the aim of attracting millions of new users.
The campaign's origins - the students - demonstrate the power of Ecosia user advocacy and its brand resonance amongst this audience. The 'Ecosia on Campus' movement, which encourages university students to canvas their institution to make Ecosia the default browser, has made Bristol University the 200th university in the world to make the switch. This momentum is escalating to urge local government and businesses to do the same, as seen by its most recent partnership, with the meditation app Insight Timer.
"The climate crisis has become really significant to a lot of people. We have over 15 million monthly active users and searches coming in from 180 different countries. The reason people use us is because it feels very tangible, and other tech products don't have that. So people get very invested in what we do," says Wickes.
She also cites the company's recent investment in TreeCard, a wooden debit card which puts a percentage of its transaction fees towards supporting the search engine's tree planting projects.
"We had over a hundred thousand sign-ups before the product was even out there and half of that came just through referrals - people getting their mum, sister and friends on board," Wickes says.
Ecosia users, she adds, "can smell greenwashing a mile away", making it even more crucial for the brand to outwardly deliver on its intentions, even if that means keeping marketing intentional and lean.
"Your commitment has to run deep - otherwise it can be problematic. Having that user buy-in is key for us because, from day one, Ecosia has been all about the purpose."
If you're a marketer who wants to prioritise sustainability in your organisation but doesn't feel equipped to do so, then places are available on our one-day virtual training course The Sustainable Marketer. Marketers will learn how to build a business case, gain boardroom buy-in, and take the lead in driving sustainable practice.